A Darling Cherry Potholder For All Seasons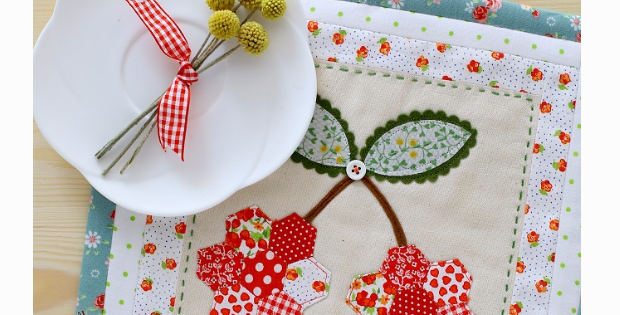 <!- google_ad_section_start -> |
Make This Quaint Potholder For The Spring And Use It For Any Season.
This pretty little potholder is a fun mix of applique and quilting. With the promise of spring, something new for your kitchen. Red and white polka dot with plaids and hearts make perfect hexagon cherries. Borders of tiny florals for the new buds of the season make this one of the nicest quilting projects to start off with.
Get the best of both worlds and make the hexagons in deep blues, purple and burgundy blueberries for the winter. Whether making cherries or blueberries, use a neutral so as not to detract from the pretty hexagons. Applique brown stems and add some bright leaves. Edge the leaves with dark green ric rac and finish with a button in the middle.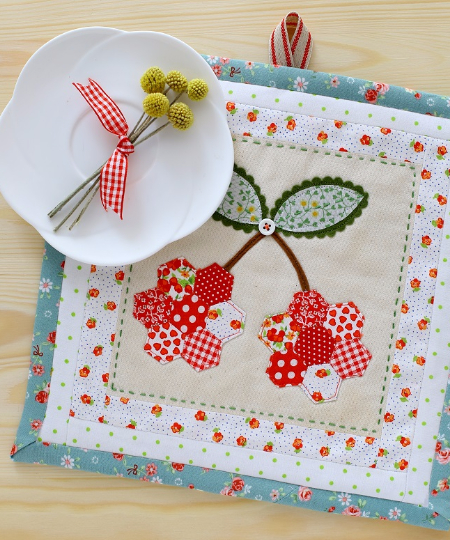 The potholders can be used as mug rugs, or a mat to put under a small pot of tea. This sweet cherry potholder is timeless. It's so homely and would make the most delightful gift coupled with a tea-for-one. A small project done in a day with scraps put to good use.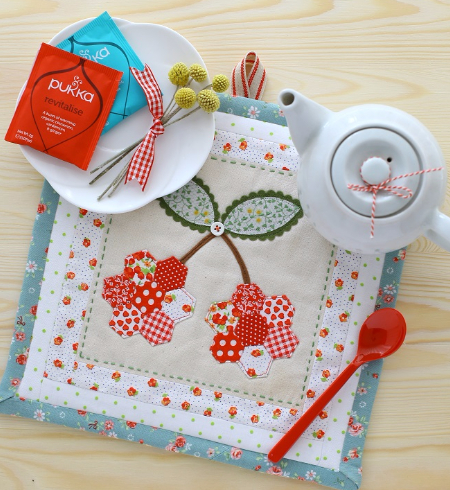 Make the cherry potholder into a mini quilt fo your sewing room. I use mine as a 'put down' place for needles, a pincushion and small scissors while I'm working. The mini also makes a pretty display, and great to freshen up a small table top that's handy but a little scratched and worn. Put a jar or two of  colorful thread on the table along with the cherry mat and the whole sewing room takes on a new look!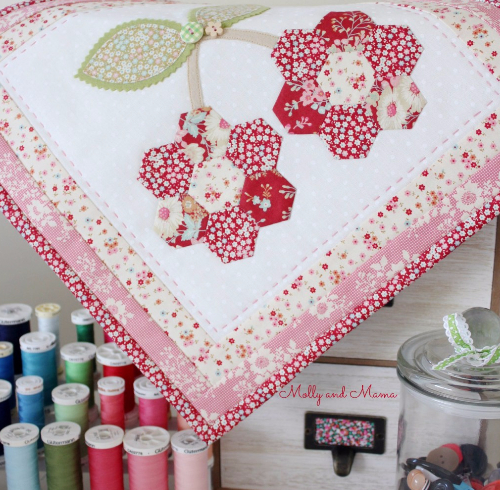 The cherry potholder can be found in the book 'Lovely Little Patchwork' by Kerri Horsely.The book contains 18 projects to sew through the seasons. A season gives the perfect reason to sew a lovely patchwork project. The flowers are blooming and the fresh smell of spring is in the air, there's also a delightful Tulip table runner to make.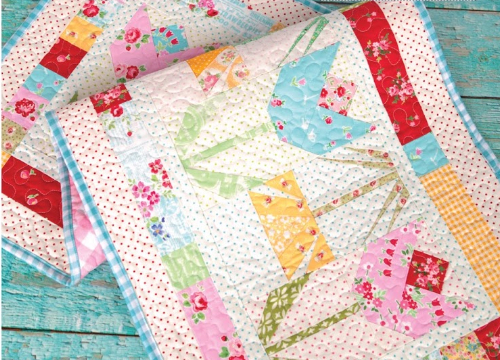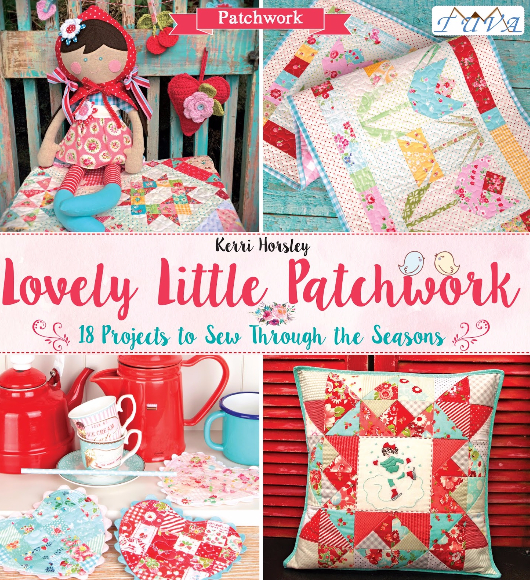 <!- google_ad_section_end ->