A Scrappy Snowflake Star Using A Mix Of Two Fabulous Paper Pieced Stars.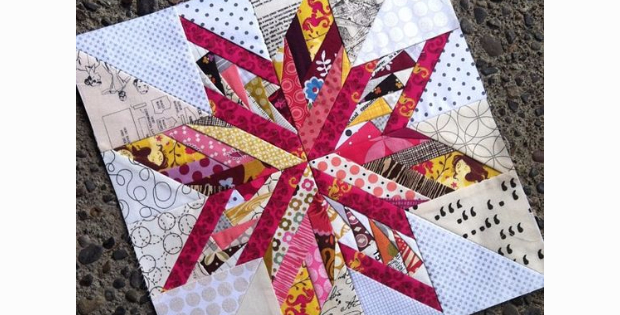 <!- google_ad_section_start -> |
Mix And Match Block Sections For Fascinating Designs.
Using one piece Oklakoma Star and one piece Ohio Star, the result would be to snuggle under a quilt of snowflakes. This idea of mixing a star block is really great where taking two concepts creates your own unique block. The stars are paper pieced to achieved accurate seams and sharp points resulting in a delicate snowflake.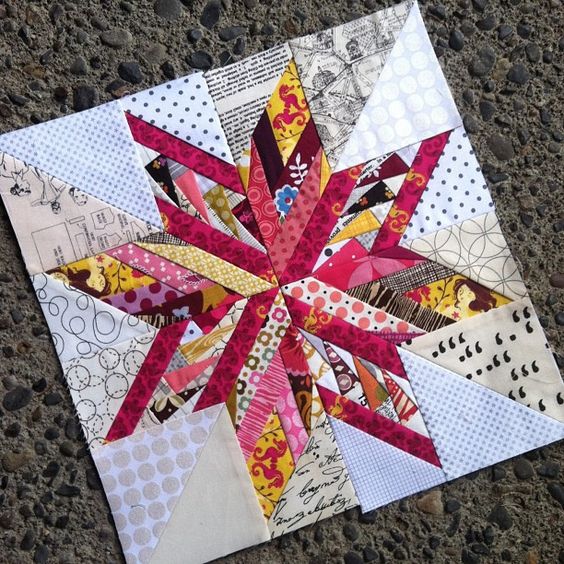 With the simplicity and accuracy of paper piecing, easily create these stars. The paper to which you sew the fabric provides stability. Use multiple prints or select prints for seasonal themes. The stars can easily be sized down and used in borders and corners.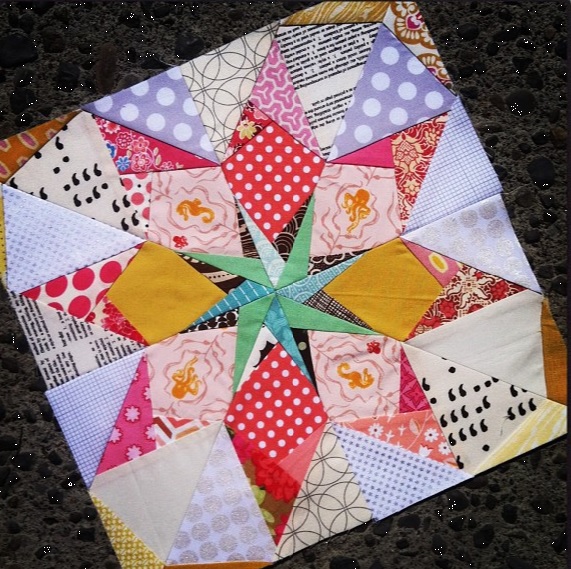 This Ohio star mix is just one of the 50 star quilt blocks in Carol Doaks Book '50 Fabulous Paper-Pieced Stars, chock full of ideas for mixing and matching block sections. Have some fun with these free paper pieced star blocks from Wombat Quilts to get started. There are loads to choose from. Then venture onto the mixing blocks concept.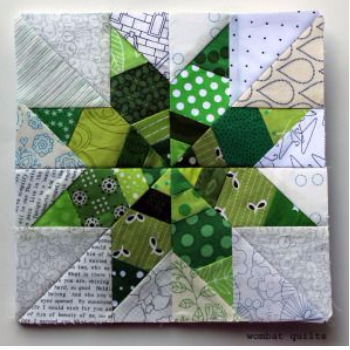 Carol Doaks book 50 Fabulous Paper-Pieced Stars contains instructions to make 50 beautiful blocks that finish to 12″. Included are the tips and tricks to mix and match blocks to get the most intriguing secondary patterns! Plus tips on enlarging and reducing patterns to personalize designs.
<!- google_ad_section_end ->