A Watercolor Quilt To Display Your Cardinal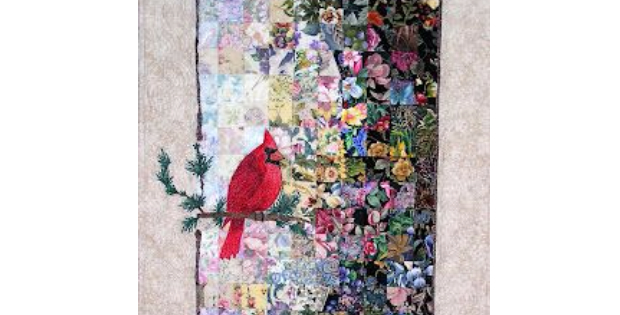 <!- google_ad_section_start -> |
A Watercolor Quilt So Easy Using A Design Guide and A Few Scraps.
This 'Cascade' wall hanging is kind of misty with it's floral beauty. A quilt that takes you away for a few minutes and then lifts your spirits. To capture your heart, the peace of a red Cardinal. A Watercolor can be made up from a mix of small flowery scraps and is easier than it looks.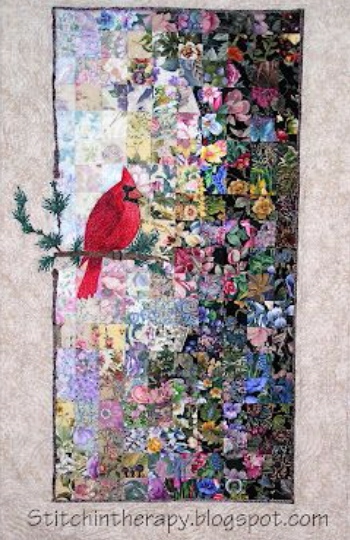 Whittle down the scrap basket brimming with bits of floral prints, and make this enchanting wall hanging. Start choosing favorites in a mix of light, medium, and medium dark values. Position the prints following the layout. The design guide brings the landscape together quickly, and with a little swapping out here and there, the Cascade falls into place. There isn't really a pattern, only a placement of each unique square cut, making the quilt very hard to duplicate. Once you've completed your first one and see how much fun it is, you won't stop at making one. A Watercolor quilt makes a wonderful gift for a special friend.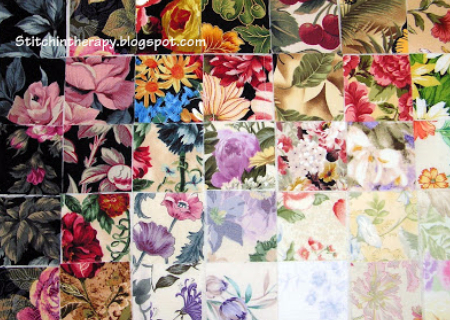 Follow Debbie's guide from Stitchin' Therapy for the "Cascade of Light" wall hanging, and applique a pretty Cardinal into the picture to put on display all season long. The watercolor provides a background for almost any motif. Birds are especially effective as the splash of garden flowers provide the perfect scenery.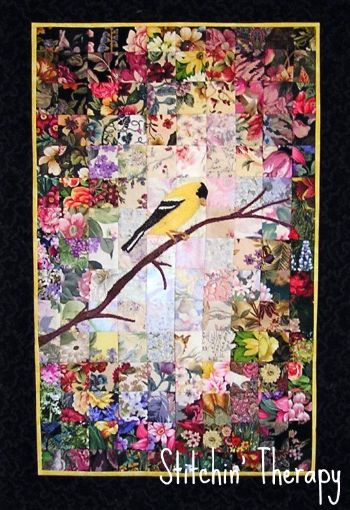 Personalised quilts create the best unique results especially when made using scraps from favorite floral fabric. There are watercolor quilt kits available with sweet birds in a secret garden. Quilt kits make great gifts for quilty friends too.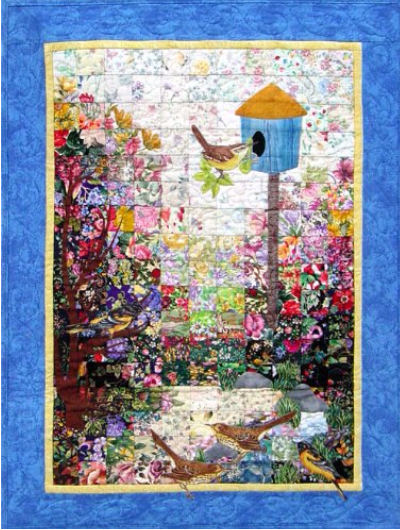 <!- google_ad_section_end ->