'Add A Quarter Ruler' For LeMoyne Star – Escape Set In Seams Anxiety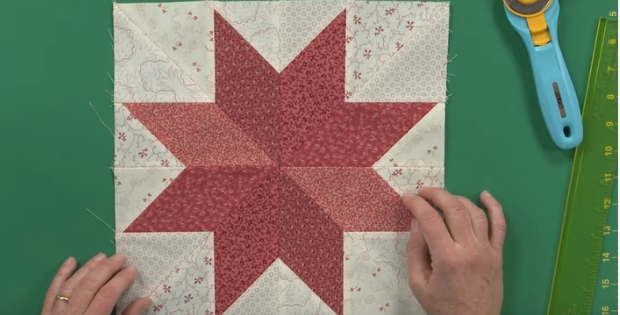 <!- google_ad_section_start -> |
Capture That Lovely Traditional LeMoyne Star Using An Add A Quarter Ruler.
Here's a technique to use an Add A Quarter ruler and make the classic LeMoyne Star quilt block without the challenge of set-in seams.Usually you have to be quite picky about where to stop stitching. It is usually at the dotted mark where the seam allowances on the pieces cross, leaving an open end so the fabrics can be set in smoothly and without puckers.Without having to pay attention to the set in seams, the piecing is much easier and the diamond shapes are not compromised at all. All set in seam anxiety over!
I've looked at other techniques to get the same, but the truly the same, LeMoyne star. ( there are look-a-likes so take care to check the detail of the star) The technique in this video is very clever, using just the Add a Quarter Ruler with a ridged edge.
This method makes a quarter section of the eight point star. Then repeat to make three more of the same which will make up the whole LeMoyne star block.
Fabric for a 12″ block:
For the Star points: cut 8 rectangles 3" x 6 1/2"
For the background corners: cut 8 squares 4" x 4"
For the background edges: cut 8 squares 3" x 3"
The finished block size will be 12″.
Starting with the first rectangle. Place a square at one end, fabric right sides together. Draw a diagonal line with the 'Add A Quarter Ruler'. Stitch on the diagonal line.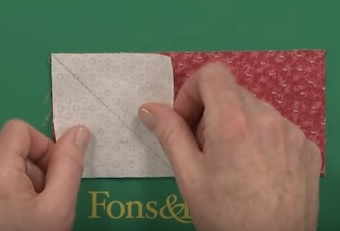 See the ridged edge on the back here.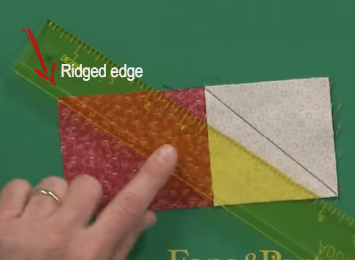 Then using the ridged edge part of the Add A Quarter ruler, place the ridged edge on the stitching and cut.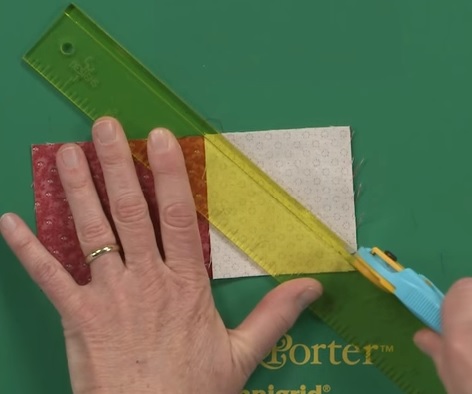 Press seams. Add a square. Make two of these.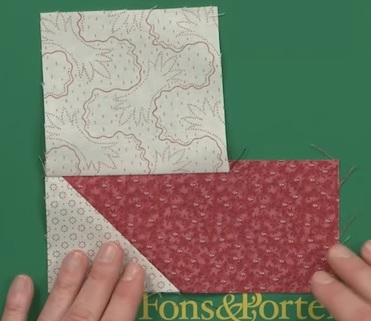 Place two units right sides together.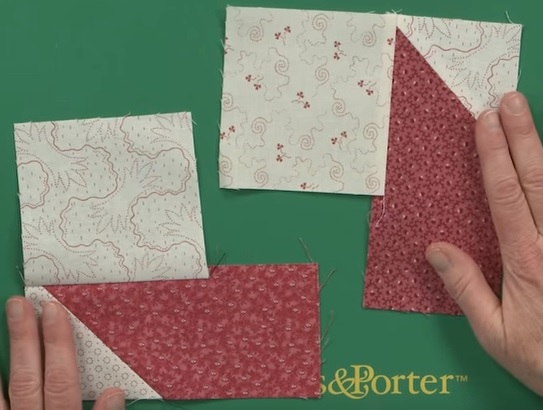 Draw diagonal line, stitch and cut, again using the ridged edge for the cutting line.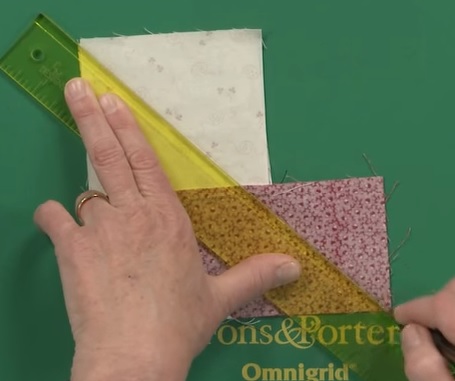 Press. This your first quarter of the LeMoyne Star quilt block.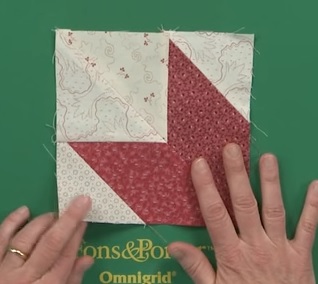 Here's the idea…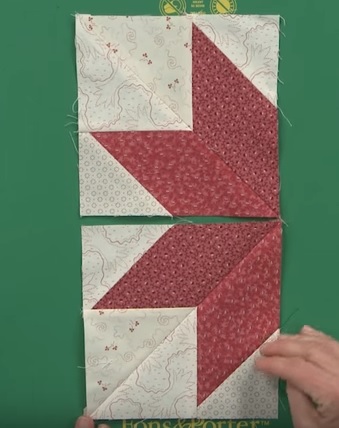 You may have heard of the Rapid Fire LeMoyne Star template. Great template and especially easy to jump to different sizes with out any calculations. But consider the technique in this video. I was quite taken by the idea, and of course to escape those set in seams. How many quilters threw their LeMoyne stars out? I know that feeling when one corner pulls slightly out. There's no escape.
I hope this video will bring you as much pleasure as it did me. Obviously it's just an introduction, but I breathed a sigh of relief when I saw how it came together. The traditional LeMoyne Star is a classic.
You might like to get the Add A Quarter Ruler here.
Imgs:Youtube McCall's Quilting
<!- google_ad_section_end ->