Baby Bows Quilt With Spiceberry Binding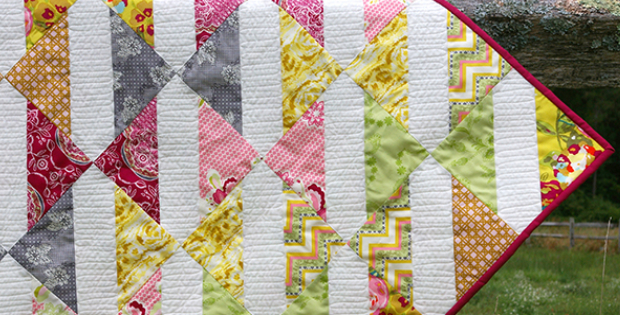 <!- google_ad_section_start -> |
Baby Bows Quilt Make The Bows Pop
This cute baby bows quilt pattern is new named Baby Bows, and is traditionally known as Indian Hatchet Album block. Based on the layout the blocks form what looks like baby bows, hence the name. Cute jazzy fabric, from the Prints – 8 Fat Quarters of the LillyBelle  collection by Bari J make the blocks busy. The layout consisting of matching the triangle point of each block to meet with the same fabric make the tringle corner appear as though it is falling passed the square.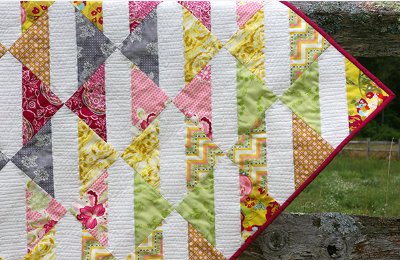 When the blocks are sewn together, the triangles meet and with the clever arrangement of color the matching blocks form the prettiest baby bow.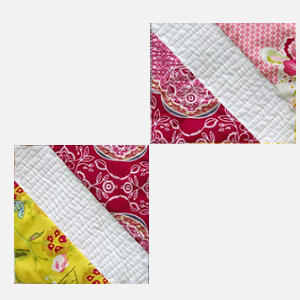 The negative space is heavily quilted to make the bows kind of 'pop up' . The bows show the full beauty of the fabric.Imagine running your hand over this quilt. The bows would feel as though they're floating.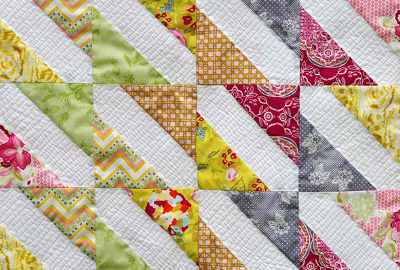 As an overview of the pattern here are some details:
Background/Neutral – 3/4 Yards White Linen
Backing – 1 Yard
Binding – 1/2 Yard – Spiceberry
Finished Quilt Dimensions –  36″ x 36″
That's it! Ready to go!
This quilt can be pieced using templates or foundation piecing. The pattern includes both.
When printing your pattern pieces, make sure you choose "actual size" or "100% scale" so that your blocks are the right size.  They should measure 6″ finished.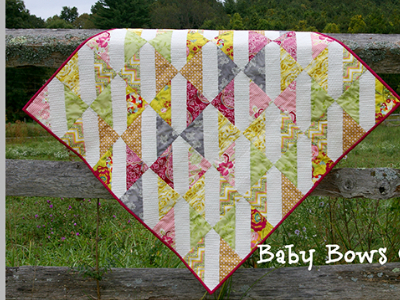 Pure Elements Spiceberry was used for the binding. See Spiceberry Here.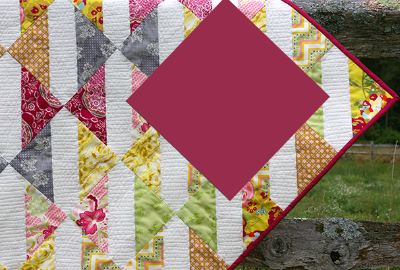 artgalleryfabrics.typepad.com/weblog
<!- google_ad_section_end ->