Banyan Table Runner With A Conversational Story To Tell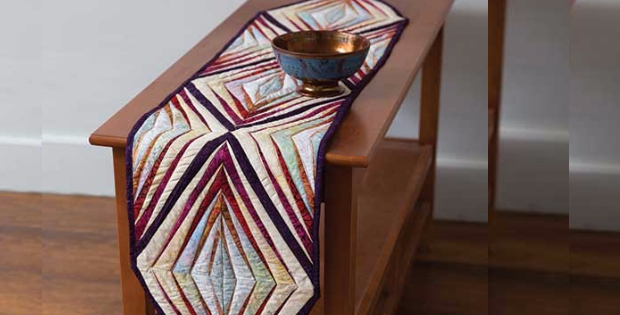 <!- google_ad_section_start -> |
Unique Banyan Table Runner An Exquisite Piece In Your Home.
This unique and mesmerizing table runner looks so exquisite it is staggering. Sure to become a conversation piece in your home, by the unusual beauty alone. But there's another reason and that is the design may have been modelled on the tropical East Indian Fig tree. The Banyan Indian fig tree has branches that produces aerial roots, that later become accessory trunks. Perhaps the design is an artistic capture of that tree.
There is another meaning of the name. Banyan means Merchant and the Banyan tree was given the name because the Hindu merchants spread their wares in the shade of the trees. To add, the noun Banyan means someone who is intelligent, brave, mighty and with honor.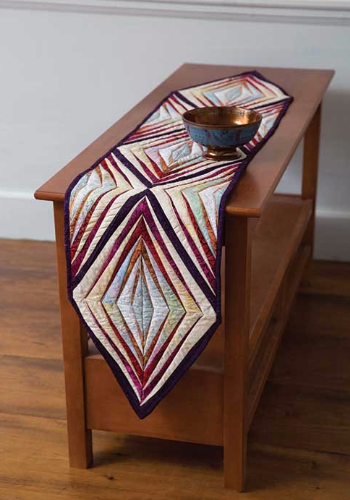 I can't think of anything nicer than creating your quilted Banyan! Fabrics suggested are Batiks, and would stunning in any color.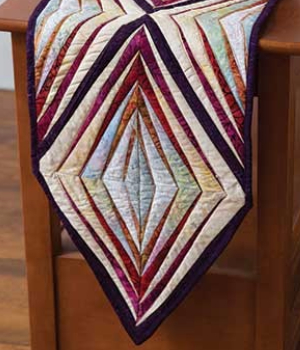 The design by Jinny Beyer, is achieved with foundation piecing so feel confident in getting points to match up. While the skill level rating is intermediate, with a little experience and following the pattern, the runner should be a great success. This unique runner would make an amazing gift. Imagine opening up a gift and finding the Banyan runner inside! I can't imagine anyone not being wonder struck.
The finished size of the Banyan is 13″ x 68″. There is also a kit available if you're wanting an exact replica of the image.
<!- google_ad_section_end ->