Batik Fabric Seaside Wall Hanging To Follow Along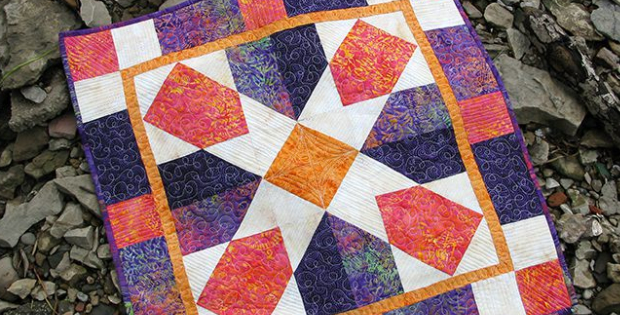 <!- google_ad_section_start -> |
A Bright Seaside Wall Hanging To Make With Beautiful Batik Fabric
This energetic seaside wall hanging makes you feel just like you're at the seaside. The colors are full of promise of a lovely day. Redtide Batik fabric are used for this quilt creating an 'island' seaside feel. A mix of yellow orange purple and cream batiks make up the array of color.
The quilt top is made up of nine blocks. The finished quilt aize is 25 1/2″ x 25 1/2″, perfect for a table topper too!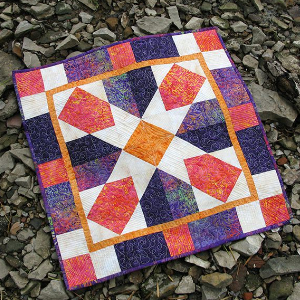 The same batik fabric was used  these lovely quilts. Imagine that beautiful Batik umbrella wall hanging on the wall. The colors are so vibrant.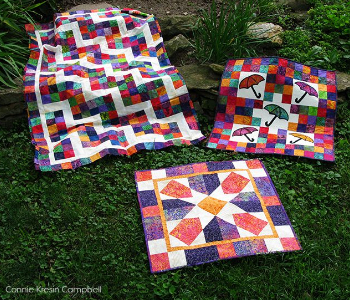 Free motion quilting was done on a domestic vintage Singer sewing machine! Be inspired!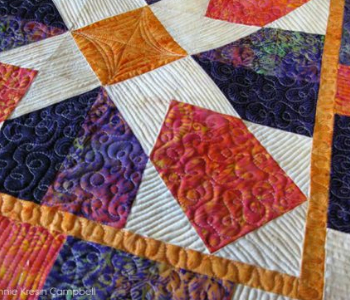 A 25 1/2″ x  25 1/2″ wall hanging is a great size to work with. The blocks are quite large so the top should come together quickly. Batik fabric has a personality all of it's own. Large blocks are perfect to show the true vibrancy of the batiks. The orange inner border brings a firelight to the glints in the other prints.
Batik fabric has endless aura's of colors openeing up choices to blend undertones and the strike with a contrast. The fabric is very inspiring. This wall hanging is a perfect project to showcase batik.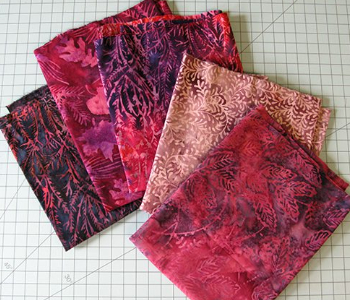 A free pattern tutorial is available for the 'Seaside' wall hanging.
<!- google_ad_section_end ->