Batik Fabrics Bring Life To This Autumn Whisper Quilt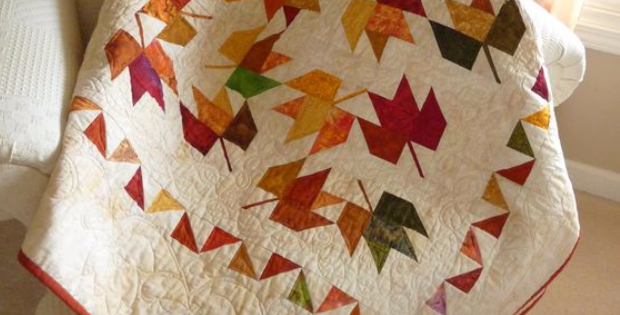 <!- google_ad_section_start -> |
Radiate Leaves In Your Autumn Quilt Using Rich Batiks.
Using color creativity this Maple leaves quilt, 'Autumn Whisper', radiates the true beauty of the colors of Autumn. Adding your own style is the easiest way to personalise a quilt.  Your choice of fabric is your style, and this design comes to life with how you choose to place the blocks.
Arrange the blocks in a stair shaped fashion instead of straight rows to create a random swirl of leaves that look just like they do in the parks and forest. Piece and play making the Maple blocks asymetrical and arrange and re-arrange them to form your own creative design. Scrap colors can be deep and rich to contrast with illuminating batik golds and yellows, playing up the rustle. A beautiful scene to capture in your quilt. There's no right way up to put this quilt on display, stunning as a throw over the sofa.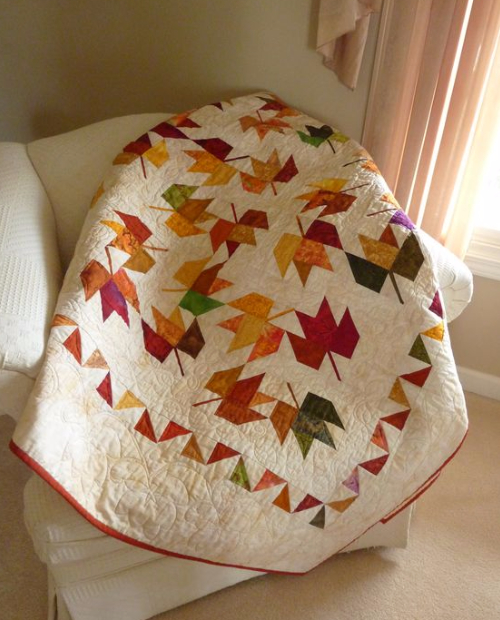 Pinterest
Color scheme is one of the most rewarding creative touches, and while the falling Maples leaves are just perfect in Autumn golds illuminated with batiks, the tone of the quilt cools with the addition of violet blue and aqua scattered through the blocks. Judy Martin suggests thinking of the design of the pattern as light and dark shapes to begin with. Pick your favorite fabrics and then think about the color placement. Add or subtract blocks or other units to make the quilt larger or smaller.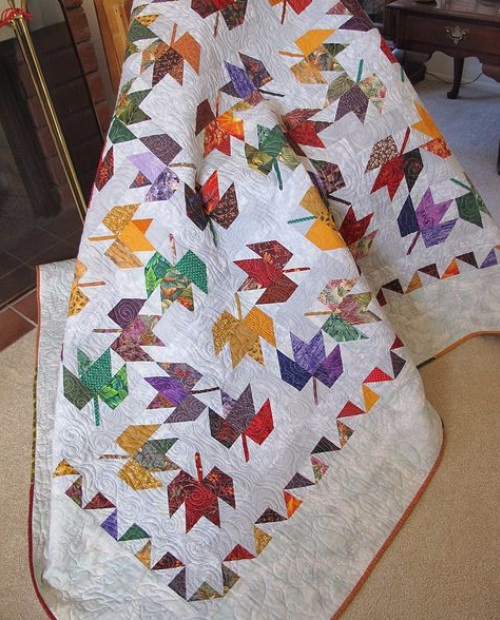 Pinterest
Judy's Maple leaf quilt pattern can be found in her book 'The Creative Pattern Book: 
Complete Patterns, Intriguing Ideas & Musings on the Creative Process'. 27 patterns include intriguing ideas with small steps to a creative quilt, showing you the different effects that result from color, styles and quilting motifs. You'll learn a quick adaption to a quilt in your own fabrics and your own style with Judy's amazing techniques.
<!- google_ad_section_end ->