Binding A Quilt The Easy Way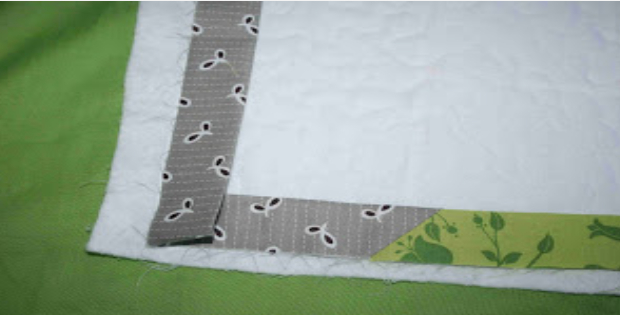 <!- google_ad_section_start -> |
Binding A Quilt Step By Step
It's great fun putting quilt block patterns together, creating pin wheels, even free motion quilting. Its binding a quilt that's the challenge. If you could follow a step by step binding tutorial, getting to the finish needn't be challenging at all. In fact the choice of binding texture and color is still part of the creative part. All you need now is know how and you're away.
This binding tutorial is great, step by step, photo's and tips, is freely shared by an enthusiastic quilter (aren't we all). I really liked it the most out of the ones I've seen over time.
It starts off showing you how to make the binding strip.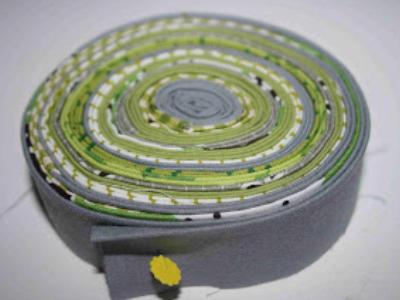 Gives tips on how to measure the quilt and easily work out the binding you need. You might even get away with making quilt binding out of some scraps by the way! (Remember though, you have to cut on the bias) This binding is made up of several different strips of fabric joined together to make the total length binding needed.
You'll notice the angle that the strips are sewn together, then the corners trimmed. Once pressed makes a great finish.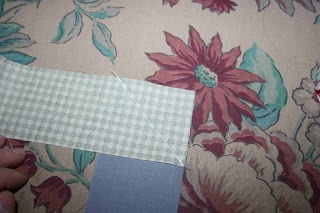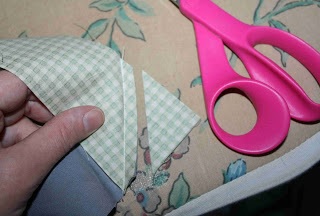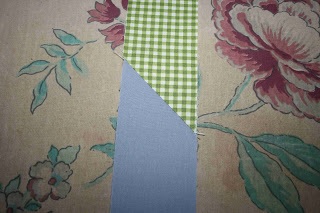 Binding strip done, the next step is attaching the binding to the quilt.
Click To Go Back To The Disappearing Nine Patch Here
<!- google_ad_section_end ->