Binding Scallops Tutorial Finally How To Measure A Scallop Easy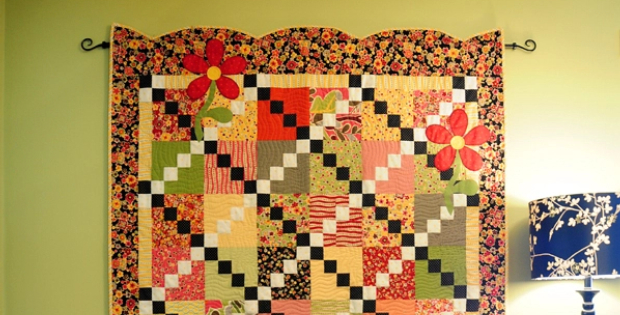 <!- google_ad_section_start -> |
Binding Scallops Tutorial With Easy Measuring Tip
Scallops are an attraction for many a quilt finish. Especially attractive for wall quilts as the scallop showcases the piece. The scalloped border is kind of like the frame of the wall hanging. Binding the scallop is one of those projects that look easy, but as you get onto the job a couple of hitches develop shortly after. If there were only a few tips to get it right, that would be perfect.
This appears to be the perfect tutorial! To add, an introduction to a tool for adjustable scallop shapes, designed to finish any size quilt border. The adjustable shape with interlock feature allows even a beginner to measure a precise scalloped edge with an evenly sized and spaced design. You don't even have to sit down and work out the math!
Along with this very clearly explained scallop binding tutorial, scallop borders take on a whole new approach.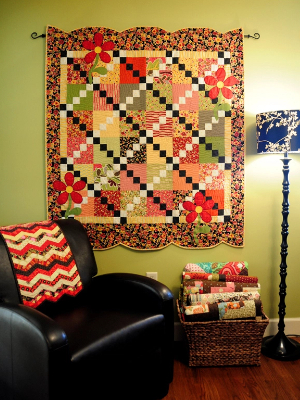 Easy Scallop Tool by Darlene Zimmerman to mark a scallop just that size. Both are easily adjustable to meet your desired size. See more here.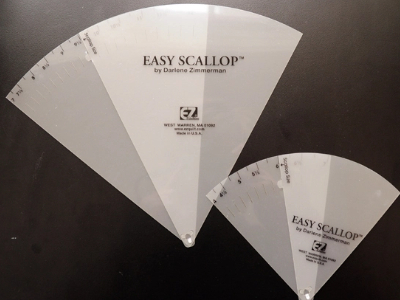 If you don't happen to have a scallop tool, you can always bring your quilt into the kitchen and find a plate or cover that is the right size. Not so easy to measure with the tape measure after, but can be done.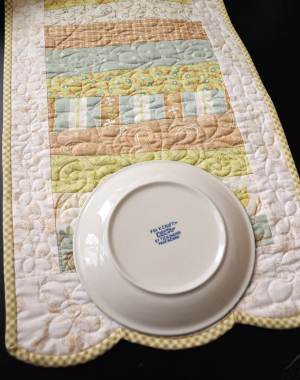 With a few tips on binding scallops…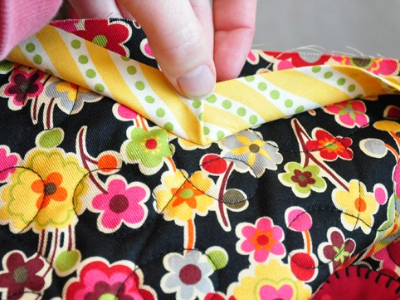 Look at these beautiful scallops!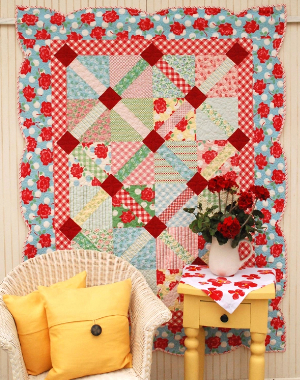 <!- google_ad_section_end ->