Bon Bon Bebe A Vintage Style Baby Quilt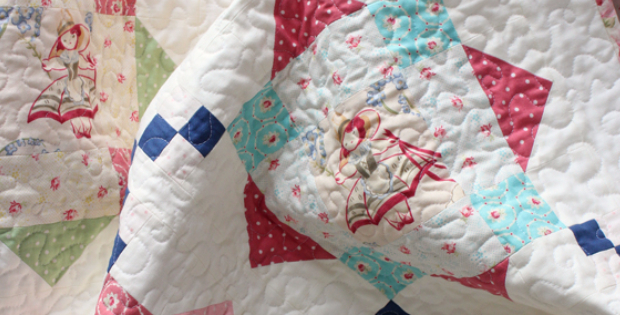 <!- google_ad_section_start -> |
The Prettiest Baby Quilt Using Bob Bon Bebe Fat Quarters.
A charming collection of sweet florals and darling prints make up this adorable baby quilt. Using Bon Bon Bebe fat quarters, or even a Pam Kitty style print creates a vintage feel to this baby quilt to be treasured for years to come.
Amy of Nana Company made up the design with the idea that each block would look as if it held four houses around a square of sheep or Miss Bo Peep. She felt it didn't quite make the 'roof top' design but the blocks turned out really cute and are super simple to put together. The Bon Bon Bebe colors and prints together with these delightful blocks are the charm of this quilt, so soft and pretty.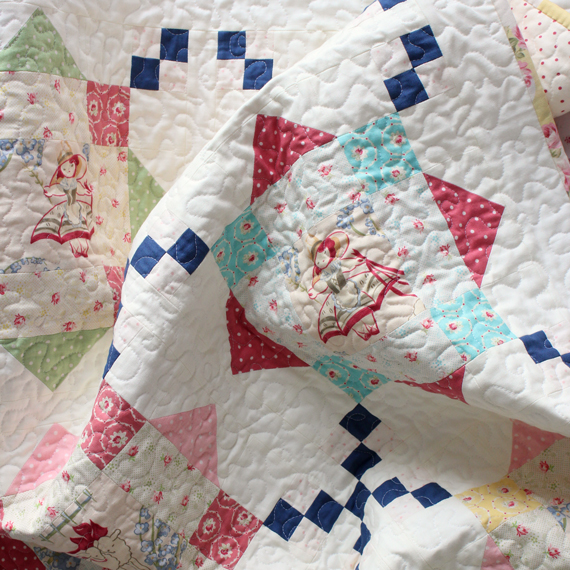 Denim diamonds chain the blocks together and almost appear 'scalloped' around the border. Amy's "Rooftops" baby quilt finishes at a tidy 42 inches square a very comfortable size to quilt at home. Meandering a perfect choice for a kitten soft finish.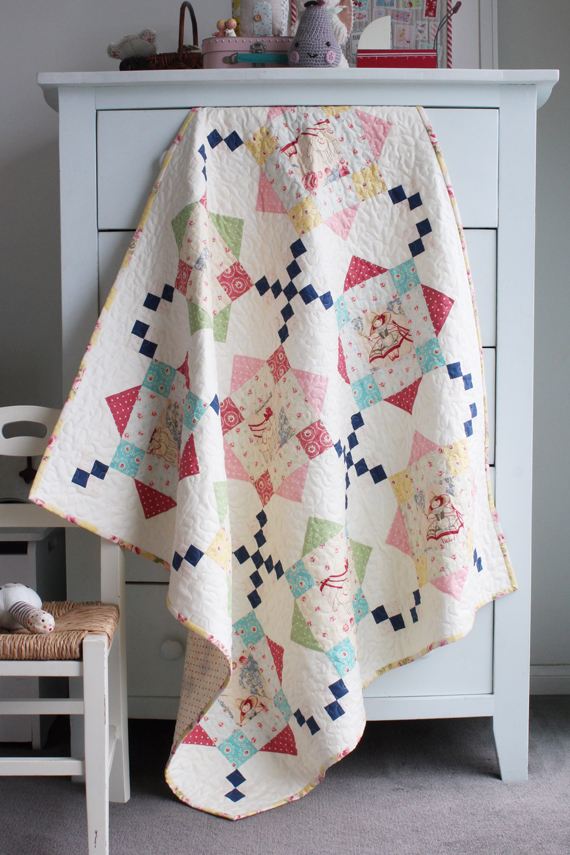 <!- google_ad_section_end ->