Butterfly Quilt To Brighten Your Day And Your Room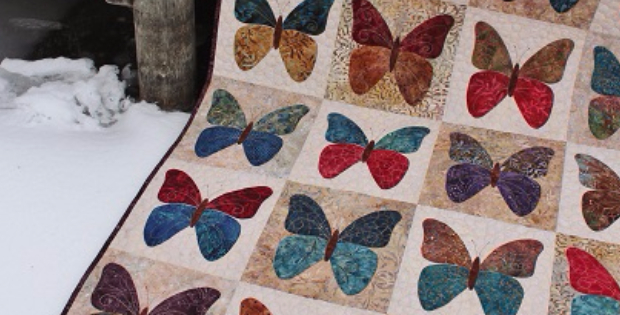 <!- google_ad_section_start -> |
Butterflies Are Beautiful In Batiks.
Combine batiks with romantic flowery prints and capture butterflies to keep forever on this beautiful butterfly quilt. Batiks give the appearance of velvet butterfly wings, almost as they are in real life. Kathy Schwarz from Tamarack Shack , made this beautiful quilt, a passionate quilter, now providing professional quilting in Northern Manitoba.
Start by choosing the fabric for the wings. Begin building the butterflies by placing a set of wings from one fabric at the top, and another set with different prints for the bottom. The wings are fun to play with, creating an interesting combination of prints. Choosing a particular part of the print for each wing can be especially effective, with the idea in mind that the wings can be cut to mirror image. Once cut, open out the wings. If you haven't made a butterfly yet you will love the effects you can create, and with almost any fabric you choose.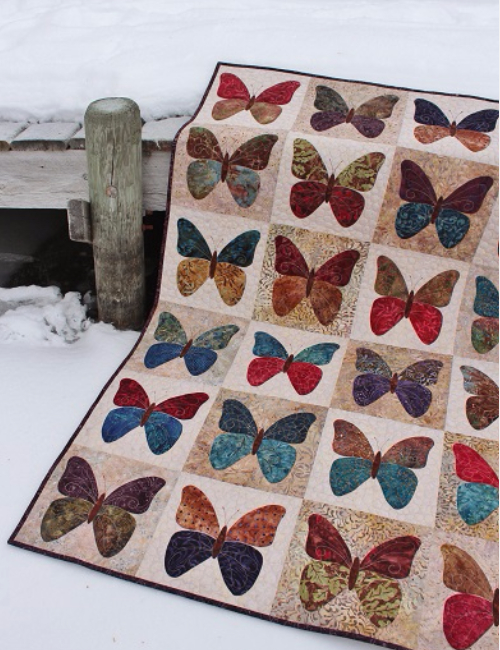 The quilt is made up of no less than 30 butterflies, each as stunning as the next. Using the same brown for the body, ties the beautiful display together. Layer cakes are perfect for the butterflies. A 10 inch square is also used for the background.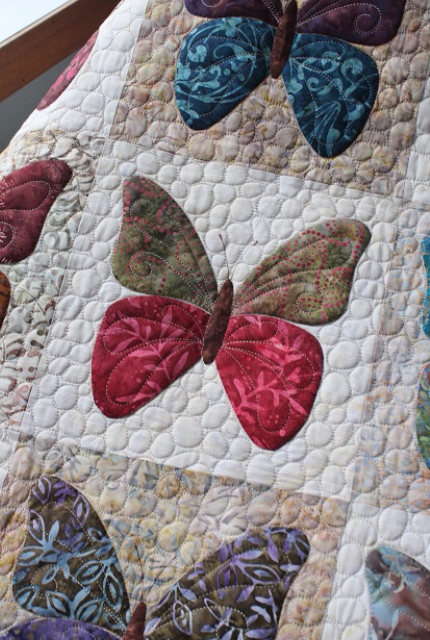 Kathy Schwarz from Tamarack Shack machine appliqued the wings down using a smoky invisible thread and a blind hem stitch. The wings and body were stitched in the ditch around the edges, adding the feather details to the wings at the same time, with only one start stop on each butterfly! The antennas were quickly made using a brown permanent marker. Pebble quilting for the background really makes the butterflies pop.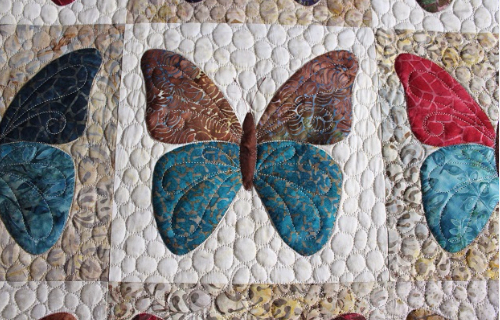 If you have an Accuquilt Go Cutting machine, a butterfly die is available for this quilt, saving time by being able to cut out as many as four butterflies with one cut. This butterfly quilt can be cut out in about 15 minutes using the die. The butterflies are just as fun to cut out using the pattern template.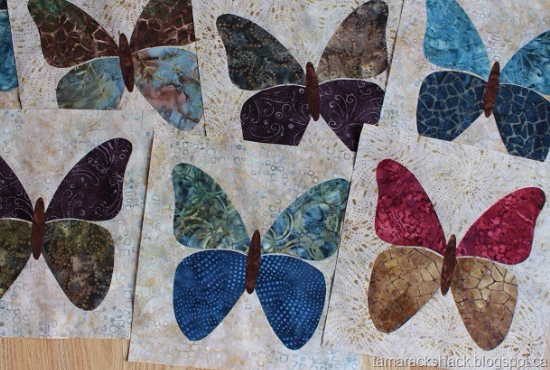 There are two sizes available for the Butterflies quilt pattern:
"Little Butterflies". This pattern is a smaller project of 12, and may be just the butterflies you are looking for. The finished quilt is 14″ x 18 1/2″.
"Butterflies" quilt pattern made up of 30 butterflies. Finished quilt 48″ x 57″
<!- google_ad_section_end ->