Casserole Carry All Grab A Dish From The Oven And Go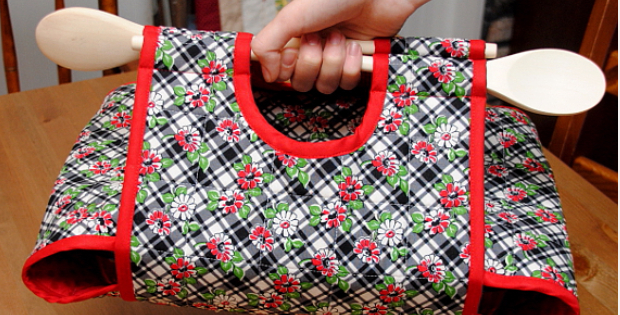 <!- google_ad_section_start -> |
Slip In Wooden Spoons For Cool, Easy Carry Handles.
Stop grabbing hot dishes from the oven and wrapping them up in dishtowels to transport your dinner. With opportunities to meet up with friends for meal get togethers, why not make up one of these handy carry all's for hot dishes, and arrive cool, calm and in style, ready with wooden spoons and padding to protect surfaces.
The carrier folds and secures with hook and loop tape, easily acommodating a 9×13 rectangle dish or an 8×8 square dish. Open it up, center your dish on it, fold over the long ends and fasten the hook & loop. Lastly bring up the sides with the spoon handles and you're ready to go!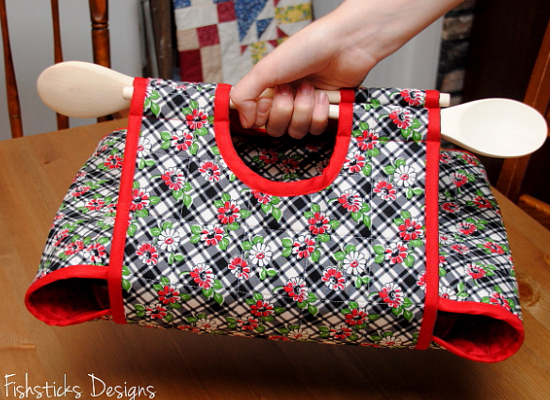 Use insulated fleece so when you need to hold it in your lap on the ride to the potluck, you don't have to worry about burning yourself! The carrier also serves as a heat protecting 'hot pad' when you're wanting to put out your hot dish on your hosts table.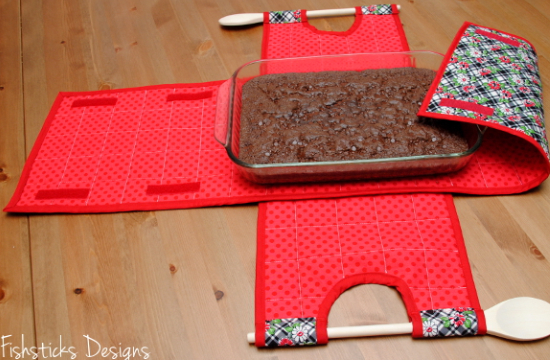 Bonnie from Hem Me In mentions that you'll be needing extra length spoons with 16″ handles which you can find here. You won't stop at making just one. Choose fabric to match your set of casserole dishes for a stylish display at the table. If there's a spill, toss them into the wash. Make a set of two for a wedding or house warming gift. They're guaranteed to be loved, and used over and over.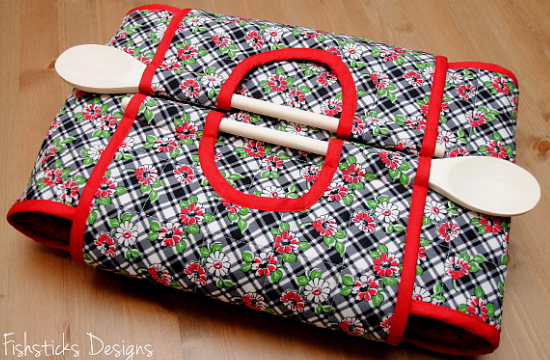 <!- google_ad_section_end ->