Chenille Quilting, Creating Chenille Fabric From Layer Cakes And Making A Raggy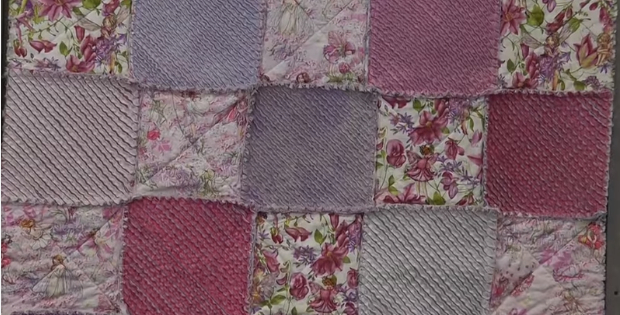 <!- google_ad_section_start -> |
Chenille Quilting – Little Known Tricks
Chenille quilting makes a fantastic rag quilt since it is really soft and snuggly. Fabrics used for this adorable rag chenille quilt is the Michael Miller Layer Cakes Fairy Frost (can't think of anyone who doesn't love the Michael Miller fabrics) … moving on… and the fabric line is "It's a Girl Thing".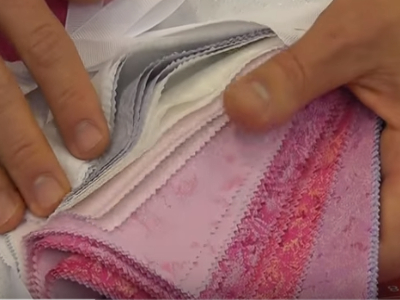 But wait till you see the backing block. It's a Flower Fairy print!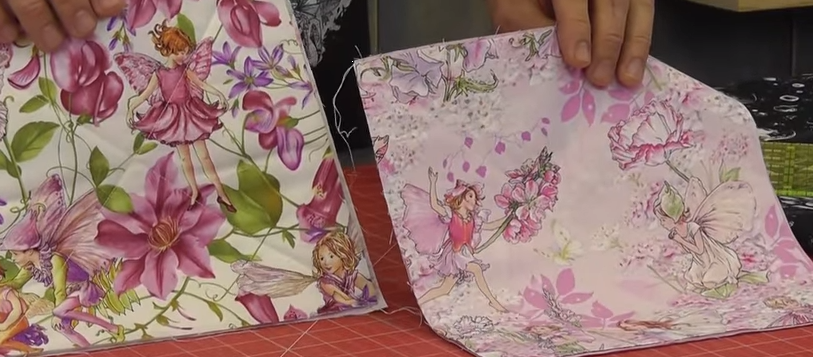 Just a mention, to take note of the Chenille Rotary Cutter. It has a pad on the bottom to slide through the layers. You'll soon see how the Chenille rotary does the job. Fabulous!
Instructions To Make this raggy Chenille quilt:-
(You'll need 2 Fairy Frost layer cakes, each consisiting of 42 squares).
-Cut 30 blocks, 9 1/2″ square, print fabric blocks. This will make up 15 layered print blocks.
-Make batted block. Place one block wrong side fabric up, batting and then the second block right side. You'll be stitching the fabric blocks wrong sides together. Layer with batting. This pattern shows some of the blocks with the large flowers on one side and the small fairies on the back.
-Using your quilting ruler, make crisscross lines from corner to corner of each printed fabric block. Stitch both lines.
-Next, open up the layer cake fairy frost, and lay the blocks out. You will have 42 squares consisting of around 10 different colors. Stack 5 squares up, all with right side of fabric facing up. Flip it over and place a flower fairy square, right side up. The flower fairy print is your backing fabric.
-Make one diagonal line only. Stitch.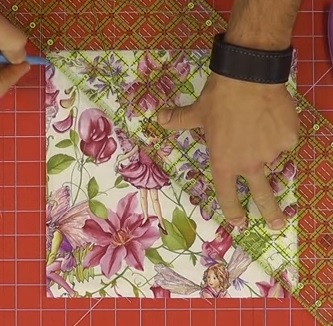 -Make a parallel stitch line 1/4 inch apart, from corner to corner. Continue until the entire square is stitched.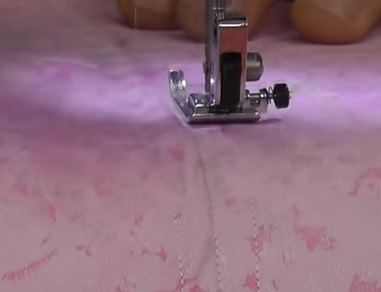 -Cut the fabric using the Chenille Rotary cutter.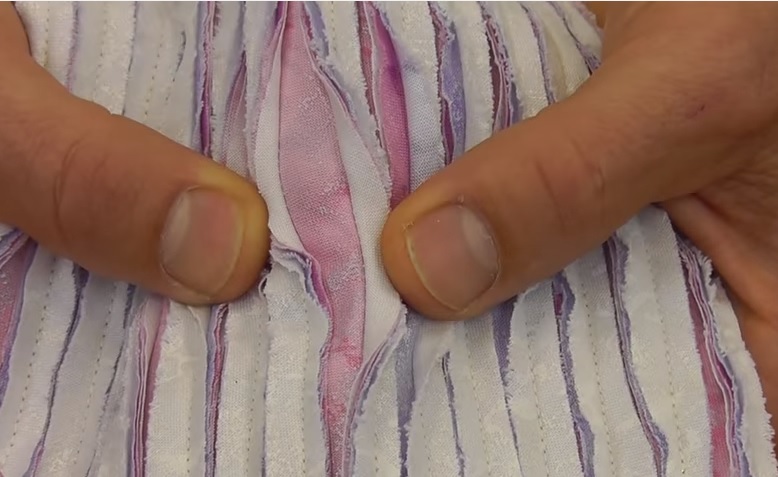 -Take the wire brush and gently 'tease' the fabric layers to make them fluffy.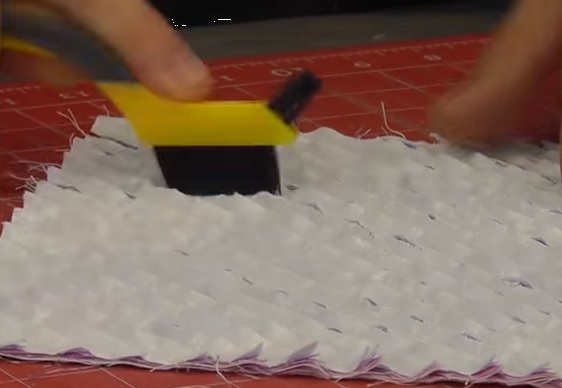 That's pretty much how to make your Chenille fabric using layer cakes. If you need to, take a quick glance at how to make a raggy quilt here.
This is a fantastic Chenille quilting video tutorial. Watch the video for the complete raggy Chenille quilting technique.

Imgs:Youtube:Man Sewing
<!- google_ad_section_end ->