Chevron Halloween Quilt Just Add Spooky Prints.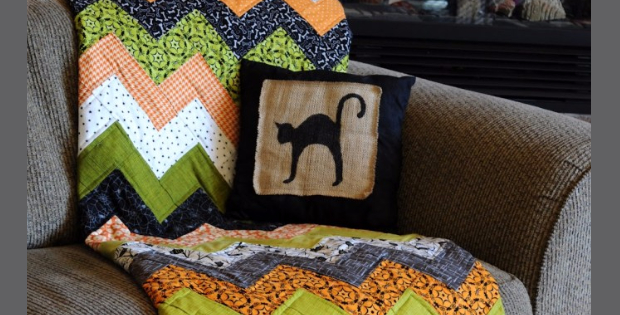 <!- google_ad_section_start -> |
Super Easy Chevron Quilt Showcases Halloween Fabrics.
This Halloween chevron is very edgy with the mix of orange, green and gray with the addition of black and white Halloween prints between. The Chevron is very versatile and for almost any season.
The quilt looks hard to do, but is surprisingly easy. The fabric requirement to capture the same feel as this one is no less than 19  1/4 yard in prints. However, you will get away with less if using some repeats.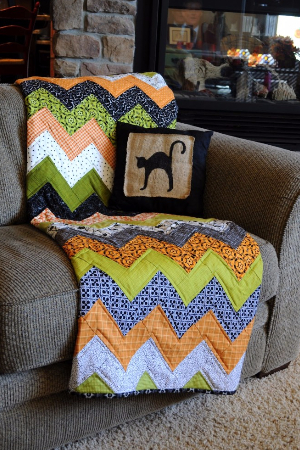 Use similar colors, using just two or three 'Halloweens' to set the mood of this delightful quilt. You may already have all the colors you need, and perhaps need only purchase a 1/4 yard or two of spooky fabric. Sews up so quick you'll have a Halloween chevron throw by the end of the weekend. It's fun choosing the fabric and positioning the prints for each zigzag.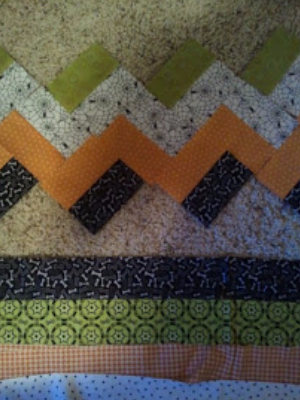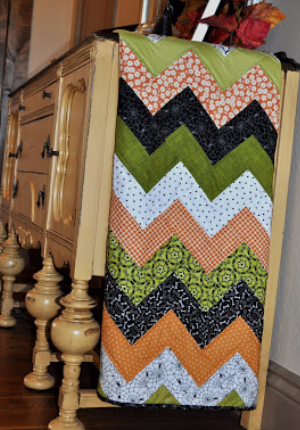 Put on display with a cute black cat throw pillow. MEEEooowww!!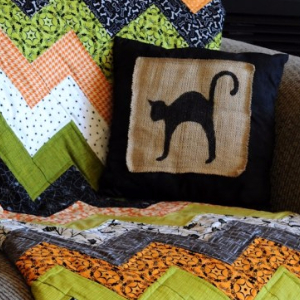 <!- google_ad_section_end ->