Chicken Pin Cushion Made With Left Over Orphan Blocks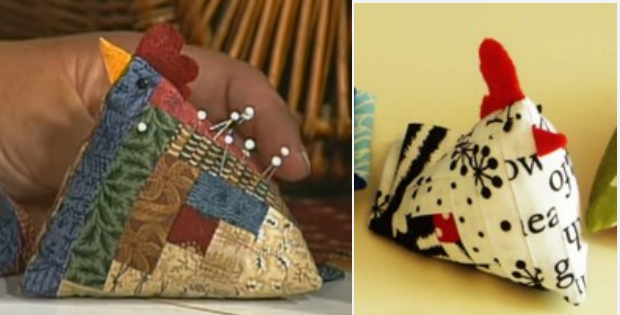 <!- google_ad_section_start -> |
Chicken Pin Cushion Made Easy With Left Over Log Cabin Blocks.
Fun little chicken pin cushions to made totally with leftover quilting fabric. Like me, you probably always have so much leftover fabric. Make stacks of these chickens, to use for yourself, for handmade gifts and even to sell. It's amazing how each of these sweet chicken pin cushions have their own personalities. Not one of the the faces are the same.
The moment I saw them, it made me smile and had my mom and I in stitches as we checked out each little face. They just kind of sit there. What a nice way to start your day. Along with the enjoyment of a day of sewing, you will now have a welcoming rooster pin cushion to add some extra sunshine to your day!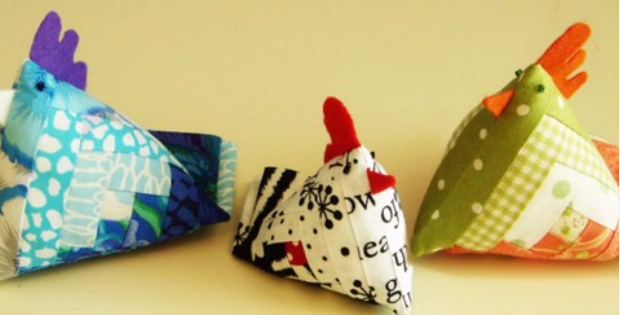 Make them any size you like. All you need are two blocks.Just make sure they're the same size and square. That will make up the body. Then use a prairie point for the beak, and some folded fabric for the cockscomb. The fun part is making all sorts of different beaks to create the different expressions. One chicken even has a double prairie point so the cocky is crowing! You can have so much fun with these chickens!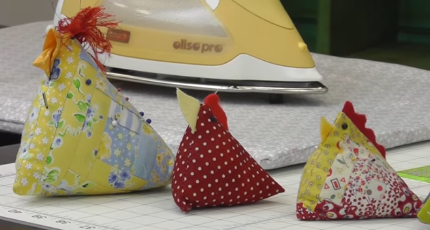 Jenny Doan from the Missouri Star Quilt Co. has made a fun easy to follow pattern tutorial with creative ideas for the beaks and head tops. One even has fur! The log cabin square is firm so the chicken stands nice. Plus the log cabin square provides some nice texture for the chickens body. Jenny shows you exactly how to make the chickens comb, by clipping the edge of the comb a couple of times, and ruffling the edges up a bit. It makes the chicken look quirky. But that's just one style of comb.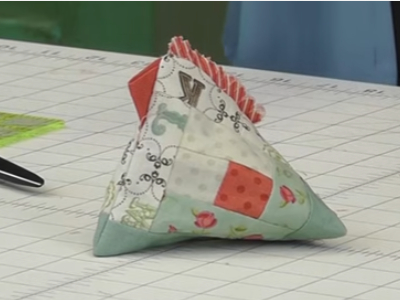 After stitching up the sides, turn the chicken right side out. It's such fun as you see the beak come out, then the comb…. and finally the tail.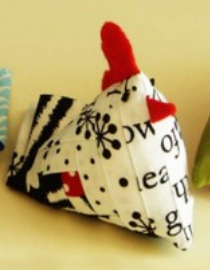 There are a number of choices for the "pin cushion fillings", such as, soya beans, rice, finely crushed Walnut shells,otherwise known as "Lizzard litter", which is known for keeping needles sharp.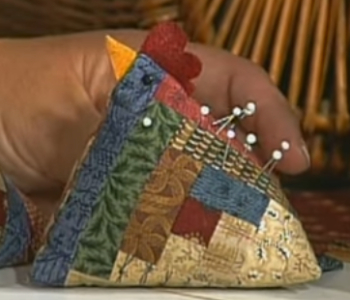 After watching this hilarious video tutorial, you won't be able to wait to make one. Better yet, if you have a couple of orphan log cabin blocks, go to it! I can't imagine a nicer gift and just in time for Christmas!
<!- google_ad_section_end ->