Circle Game Quilts Blocks If You're Wanting A Creative Challenge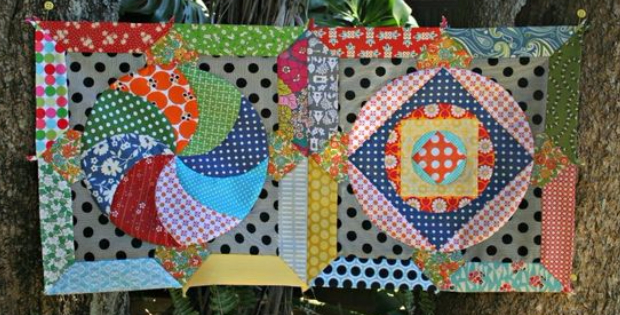 <!- google_ad_section_start -> |
Interesting Circle Game Block To Make, Then Make The Entire Quilt.
If you love playing with fabric and enjoy a curve challenge these circle blocks are great fun. There are sixteen blocks to make, each one an artistic piece all on it's own. Master the curves, enjoy the fabrics. Meet up with a freind and make a couple of blocks together. Make anything from a full size quilt to throw pillows and totes.
The designs are busy and quite mesmerizing. Copy the fabrics or make up your own. Use a similar fabric and also substitute fabrics and circle patterns. Use solids for the block background instead of polka dot. As a Batiks fan, I can see these curvy blocks in 'Boundless Batiks', with a medium to dark water mark background.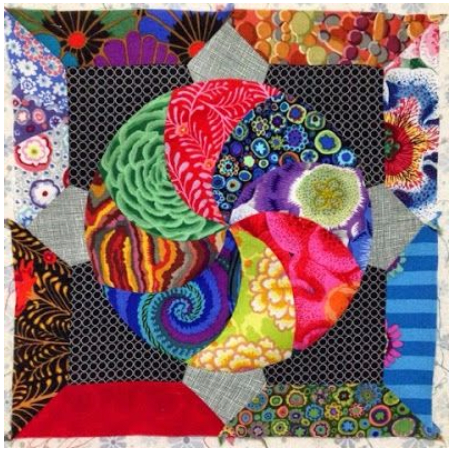 Made by Bendigo Lioness
The creativity is unlimited here. Decide on the theme whether it be island crazy or subtle. Spend a moment planning your works of art. Choose a block and simply disappear into the design. It's therapy and you emerge renewed! Plus you have a creative piece in your hand for your next quilt project. See more here ideas from Milly Made It here.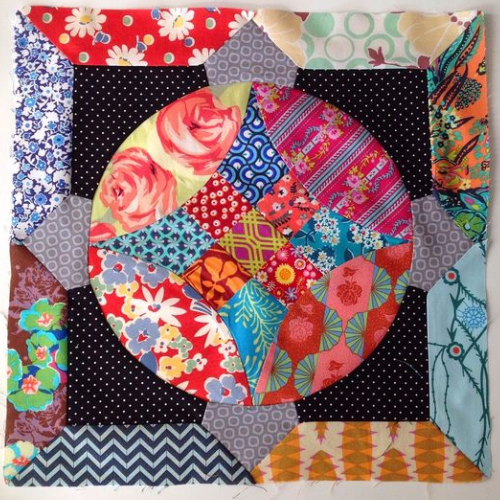 Made By Lilabelle Lane
I love this one of Milly's. See two blocks together which is also part of the feature image from Milly Made It.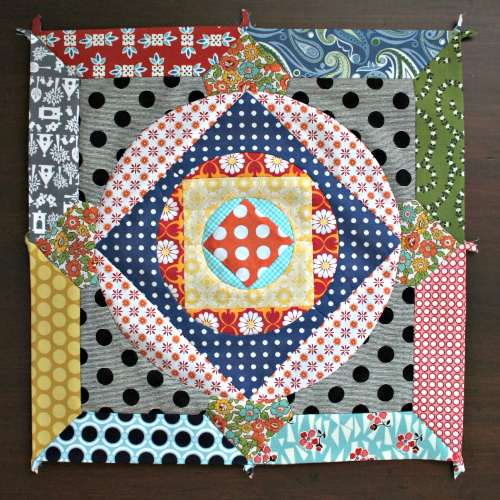 The blocks are taken from the the Circle Game Quilt Pattern Book by Jen Kingwell Designs, which includes instructions to make the 'Circle Game' quilt. The finished quilt size: 73″ X 73″. The book has forty pages of illustrations and color photos of the 16 blocks, and templates. The pattern book is available for purchase from the link provided in the green box.
<!- google_ad_section_end ->