Color Outside The Lines A Fun Pencil Quilt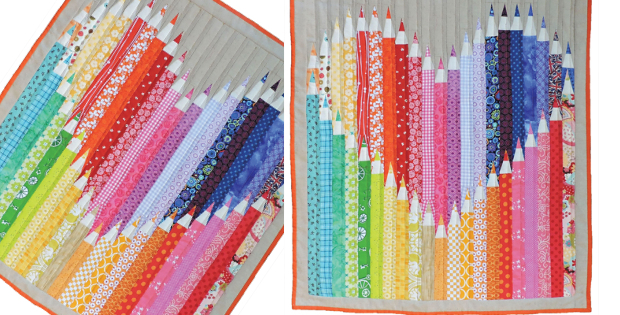 <!- google_ad_section_start -> |
Sleep Under A Quilt Of Colorful Pencils
If you love hearts and bright colors this crayon quilt is whimsically different.  'Color Outside the Lines' is a bright, fun quilt made of colored pencils that form the shape of a heart. It's deceptively simple and great for all skill levels.
Pre-cut friendly, or get together a pile of the most brightly colored scraps you can find. Kids and teens alike will love this quilt. Color aside, use a red, white and blue color scheme, or get together shades of pink. Choose any color for the background.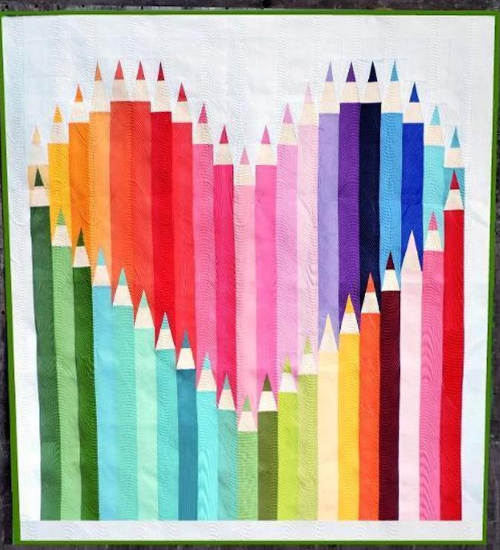 Just one jelly roll is enough for the pencils. Use 2 different jelly rolls, mix the colors and make 2 tops. Play around with color placement, creating a unique array every time. Use fat batting and straight line quilt each pencil for extra dimension. The finished size is 46″ x 52″, a fun bed quilt or as a throw over the sofa in the games room.
There is a mini version available for a quick weekend project. It goes together quickly, and is both 1.5″ precut and scrap friendly. Great for a cute wall hanging, teacher gift, and could easily turn into a baby quilt by adding scrappy borders. Great for scraps and small bits of fabric, solids or prints.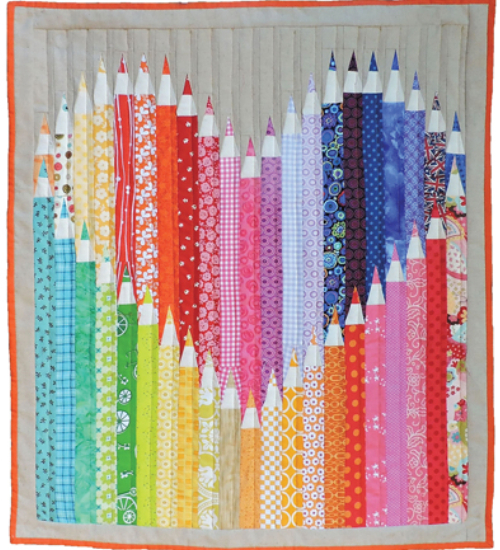 Color Outside the Lines Mini is a fun modern pieced mini quilt pattern designed by Kelli Fannin of 'Seriously I think it needs Stitches'. Finished size – 23″ x 26″
<!- google_ad_section_end ->