Cotton Yarn Crochet And Fabric Quilt – Pretty Shabby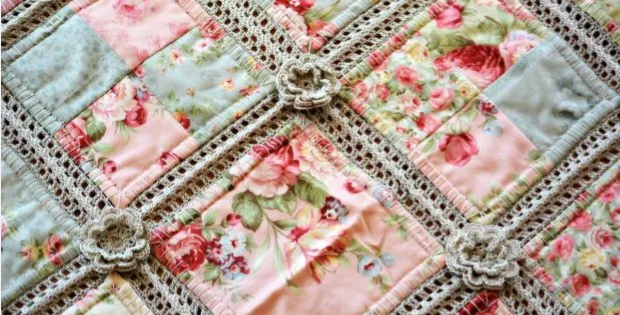 <!- google_ad_section_start -> |
Imagine A Cotton Yarn Crochet And Fabric Quilt – Shabby Chic!
Using cotton yarn to crochet your quilt blocks together sounds soo out of date. Cotton yarn crochet breaks away a little from the traditional quilt block joined with hidden seams, or colorful borders, as beautiful as they are. I always think of crochet… and blankets, or crochet throws as being 'yester-year'. Putting a crochet and fabric quilt together sounds archaic!
Take a look at these beautiful cotton yarn crochet and fabric quilts! There are two things that make the difference. Firstly, the crochet yarn is cotton, not the traditional fluffy wool yarn. Then it's the mix of colors. They're up-to-date. Yes, it's the colors that are dated in a crochet and fabric quilt, not the fact that the quilt blocks are crocheted together. Don't you agree?
I'm not sure exactly how I found this quilt… but I did, and the more I looked at this crochet and fabric quilt, I was kind of… I can't explain it… moved. At second glance I just totally fell in love with it. And so… a new fervor! AND I found the pattern tutorial!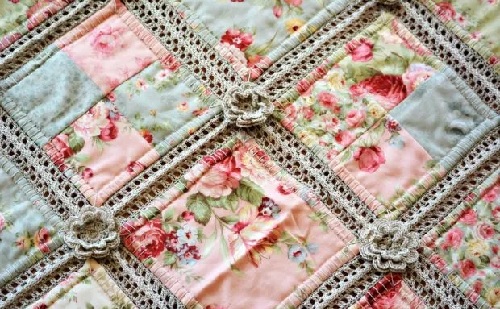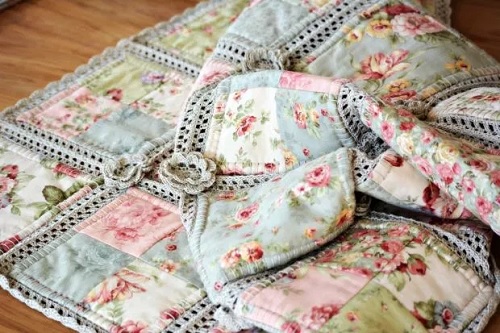 Images:thegreendragonfly
To give you an overview of how it works… Make your quilt block as usual.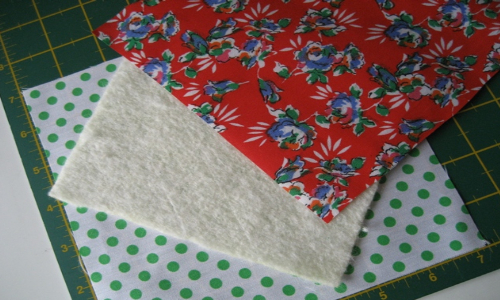 Applique around the border using cotton yarn, or a heavy embroidery cotton.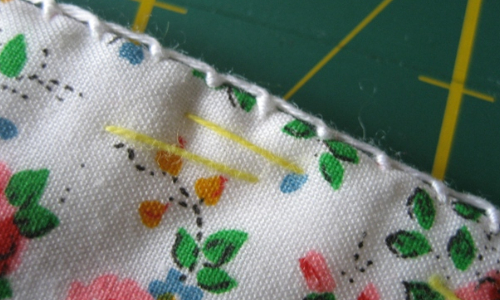 Do the first row of crochet stitches through the applique border stitch.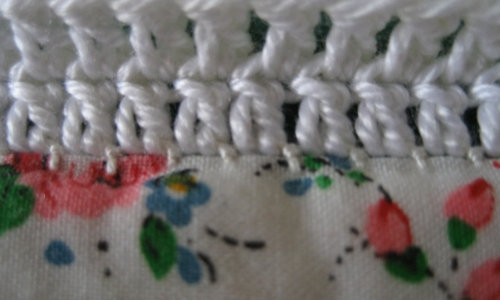 Complete two rows all the way around.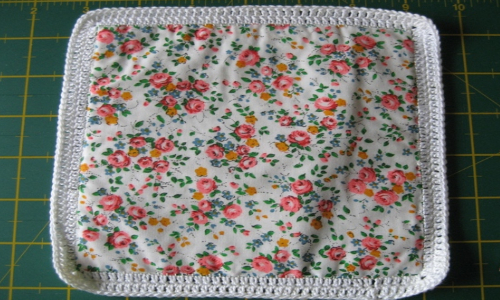 Crochet stitch the blocks together. Add a border when all the blocks are crocheted together.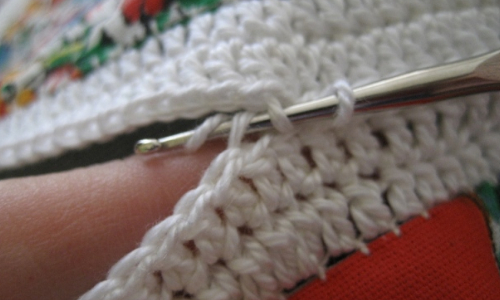 Result… awesome!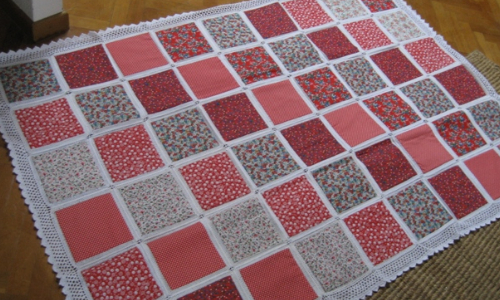 Make a couple of crochet flowers. Crochet flower pattern tutorial below. Easy and fun to do!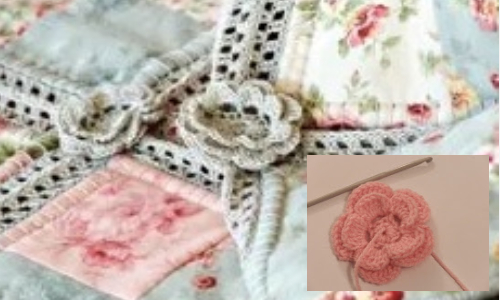 To crochet the flower you'll need a 4mm crochet hook. If you are using thick crochet yarn you'll end up with a larger flower. I love the cotton yarn crochet shown in the first quilt,but you can use either type to capture the right effect with your quilt fabric.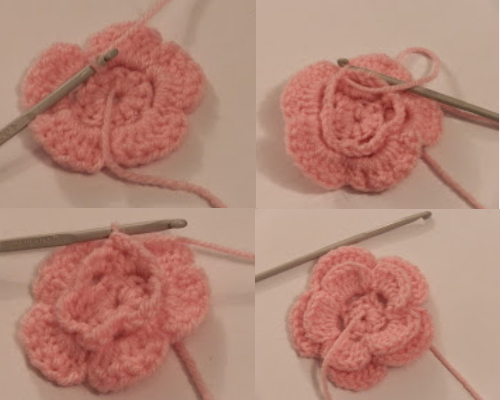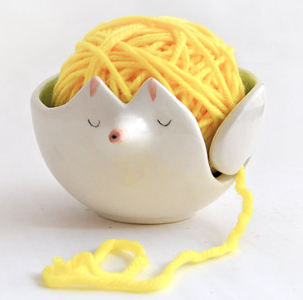 <!- google_ad_section_end ->