Create Your Own Bird Garden In This Window Pane Wall Quilt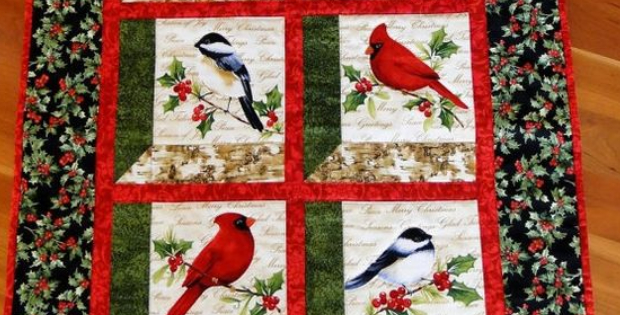 <!- google_ad_section_start -> |
Beautiful Birds Window Pane Quilt Is Enchanting.
A window pane quilt brings an outdoor scene into the room. Easy placements of fabrics create dimensional frames and provides the perfect setting for your favorite birds.
Create contrast and depth using light prints for the window sills, and a darker print or solid for the side frame. Swirly prints in neutral colors seem to give a realistic appearance.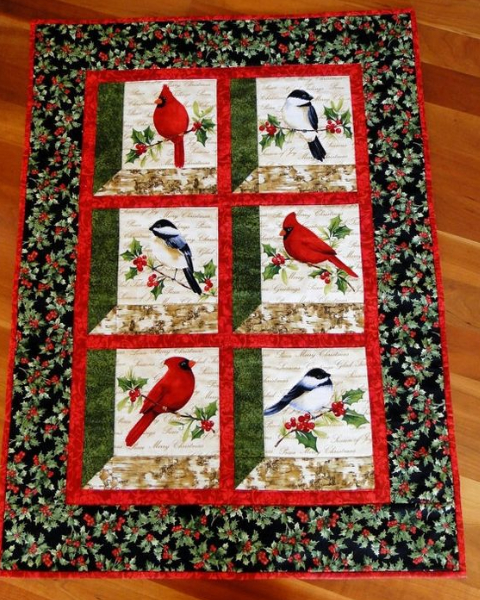 Fussy cut bird fabric, or cut from a bird panel, and position on the block. One side frame should have a 45-degree angled end. Arrange the dark and medium-light frames on a design wall or in any area where you can step back for a good look at them. You'll have two frames across and three down. Shift the squares around until you're satisfied with each window's appearance. If these techniques are new to you, it's a good idea to assemble one block before cutting all of your fabric.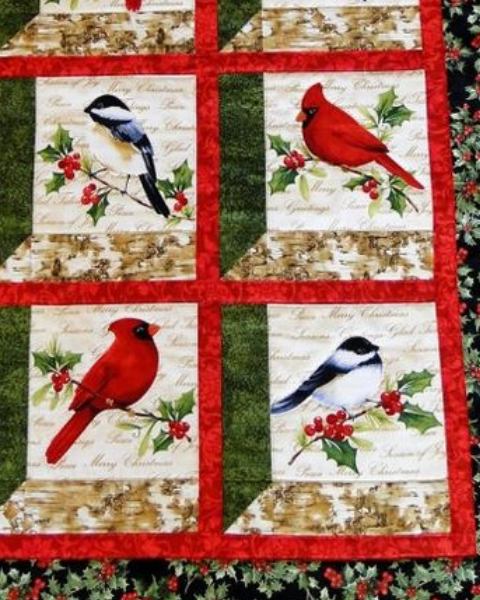 The Northcott Cardinal Christmas panel, available here, was used for the feature quilt. Each square on the fabric panel, including the frame is approximately 11 x 11.5″. The free pattern provided requires window squares of 10 1/2 inches. Take care to check sizes to create the bird scene that you would love. The quilt can be made with any birds that you would love to put on display. Cardinals together with red and green prints renders a dazzling wall hanging to add to your Christmas decor. Use any print to display the wall hanging all winter long.
Designer, Marinda Steward has patterned a window pane quilt for a rose garden theme. Use florals and color placement for a similar scene, or substitute the window panes with birds!
<!- google_ad_section_end ->