Deluxe Pincushion With A Pocket For Scissors Quick, Simple, And Useful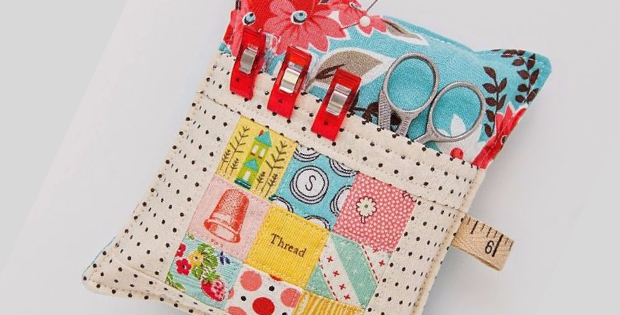 <!- google_ad_section_start -> |
The Prettiest Pin Cushion That Everyones' Making.
Make your pincushion with a handy extra by adding a pocket for embroidery scissors and sewing clips. A fun nine patch shows off your favorite prints. This little pincushion is so handy with a pocket to slip anything into. Leave on the sewing table ready for use. If going on a trip and wanting to take a small sewing project with you, use the pocket to slip in embroidery scissors, a small reel of cotton, and even a small instructions note.
A simple quick and useful project. Make something new using fabric scraps, favorite prints and any color or theme. Find pieces with a little text print to put on a message. Sewing fabric with a thimble on the print is lovely for a quilty friend or retreat gifts.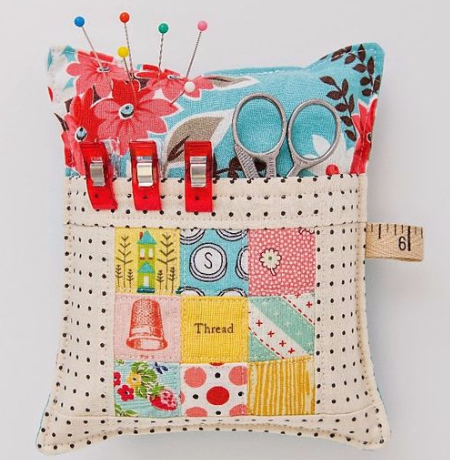 Spotty fabric for the body of the cushion creates a retro feel. Choose floral fabric for the top and position just right to put some flowers on display. This pretty pincushion with cat fabric is perfect for cat lovers who love to sew, quilt or embroider. Add a tag with tape measure print for a special touch.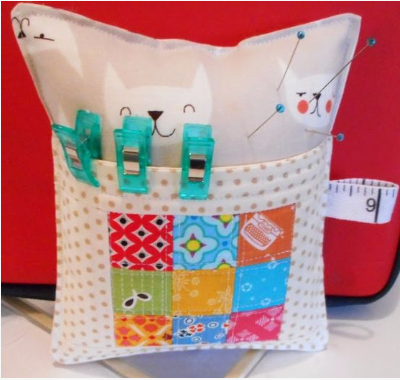 The cute pincushions are almost part of your decor in your sewing room! Choose a favorite print for the back of the pincushion. They're eye catching and so pretty, you immediately want to go over and pick it up. It feels so snug your hand.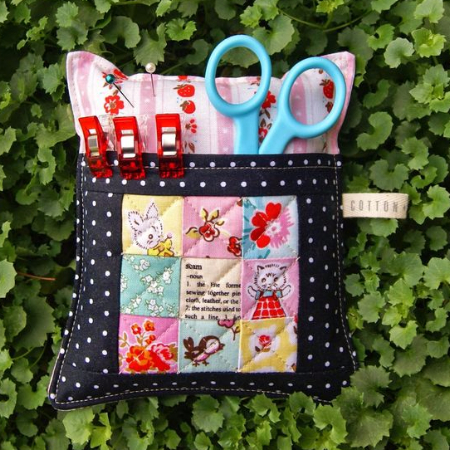 The pincushion pattern is one of 23 simple quick and useful projects in Heidi Staples book, 'Sew Organized For The Busy Girl', with tips to make the most of your time and space. The Deluxe Pincushion with pockets is so handy, is just a little different, and makes lovely gifts too.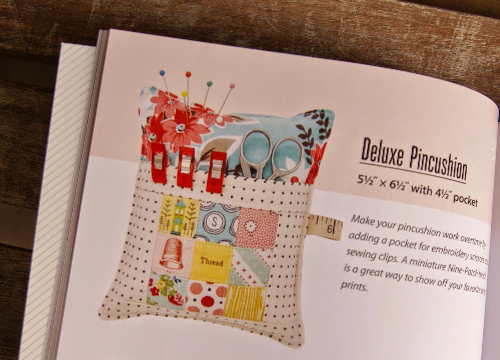 <!- google_ad_section_end ->