Four Baby Quilts In Four Hours With Four Fat Quarters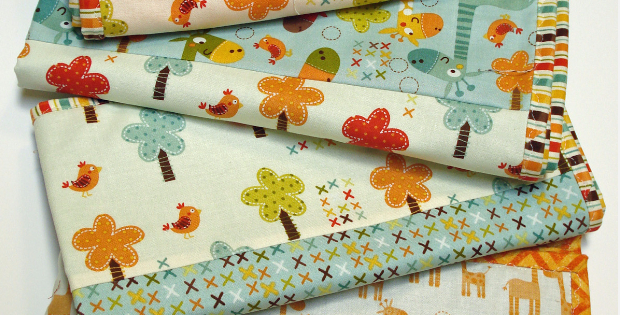 <!- google_ad_section_start -> |
Use This Neat Idea To Make Four Sweet Baby Quilts In An Afternoon.
Four fat quarters make up four baby quilts with each one a little different as you can mix up the strips for each quilt. If you have just one baby themed print, add any pretty print and the quilt will be great for baby. Use this method if you're wanting to make baby quilts for charity. Keep a few on hand for new moms, and always have something on hand for a baby shower.
If you can't resist fat quarters and have a stash built up, bring them out and start coordinating four prints. It's not quite four fat quarters, because a little extra is needed for the center strip on top, and some fabric for binding & backing. But the main idea is that you get away with four cute quilts with just four fat quarters.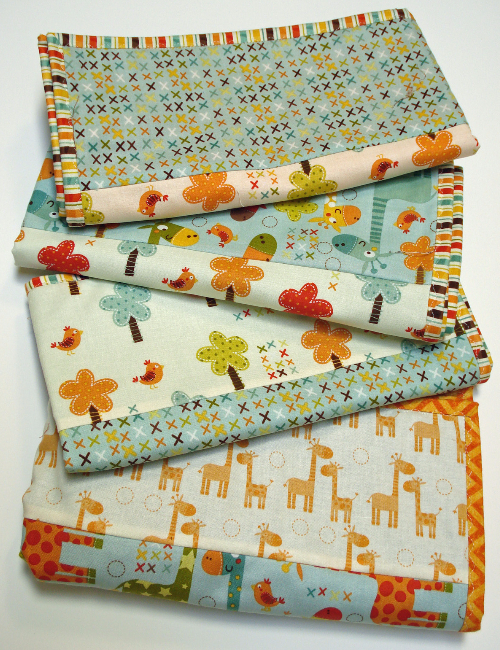 Any fabric works for these quilts, even flannel, which is really warm for winter. The trick is to stack the four fat quarters one on top of another, and cut all of the strips for all four baby quilts at once! It feels great to finish the last one and it's only been a few hours. Four baby quilts folded nice and neat, ready for warm cuddly babies in their cribs.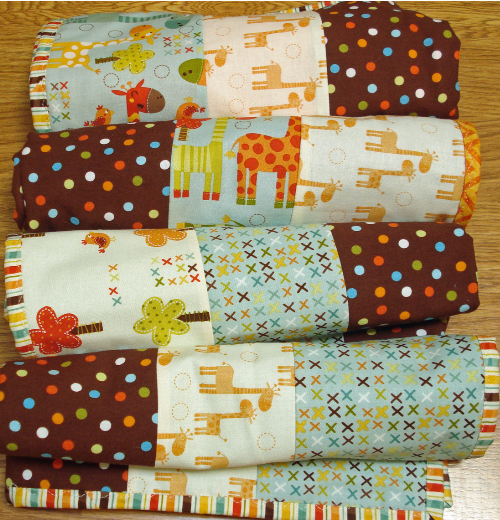 <!- google_ad_section_end ->