Great Granny Squared Scrap Attack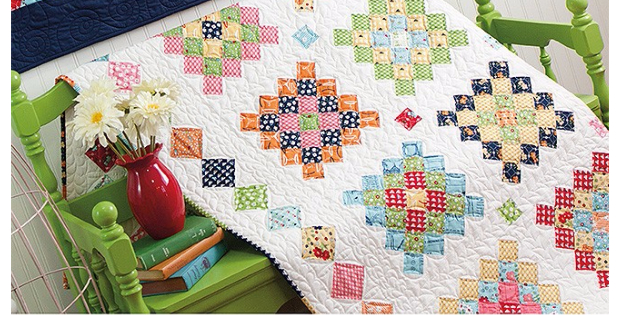 <!- google_ad_section_start -> |
Two Quilts, A Table Runner And Even Quilt Labels.
A new twist on Granny Square blocks bright and delightful especially if you love 30's fabrics. After making a quilt use smaller alternatives to the sampler and use many of your scraps without having to purchase additional fabric. Cute vintage projects.
The Granny square block is a traditional favorite and can easily be made in different sizes. Vintage inspired, the block is prettiest in 30's fabric, however the blocks are scrap happy friendly and look great whether exuberant or subtle. Don't forget to be adventurous playing with fabric color, print and scale. For the back of the quilt, stitch some of the left over squares in a rows. Use Lori Holts Great Granny mini blocks, turn on point and make the most delightful throw pillows.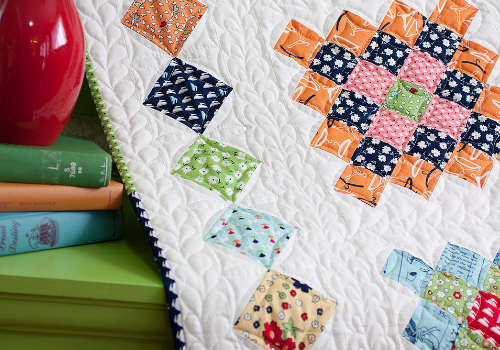 Ellie from Craft Sew Create made up this Granny Square quilt all done in 2 1/2″ squares using dreamy colors and pretty prints from California Girl jelly roll by Moda. The jelly roll made it really easy to cut out the squares. Since this quilt was a gift for her mom in law, Ellie came up with the idea to quilt the name of each of her 15 grand kids in every other square. You would never see the names just by glancing at the quilt, but she knows they are there and that's what counts. It truly is a granny quilt.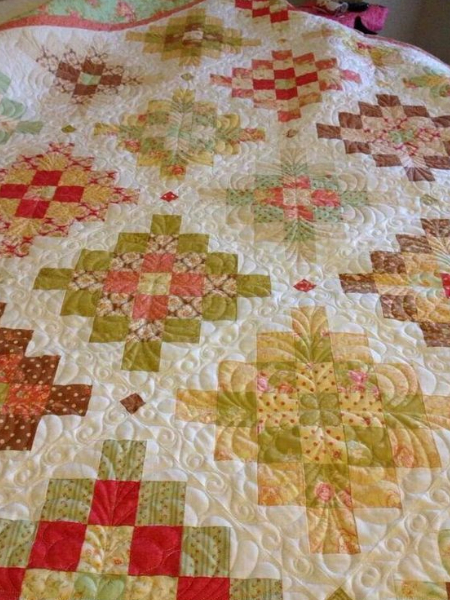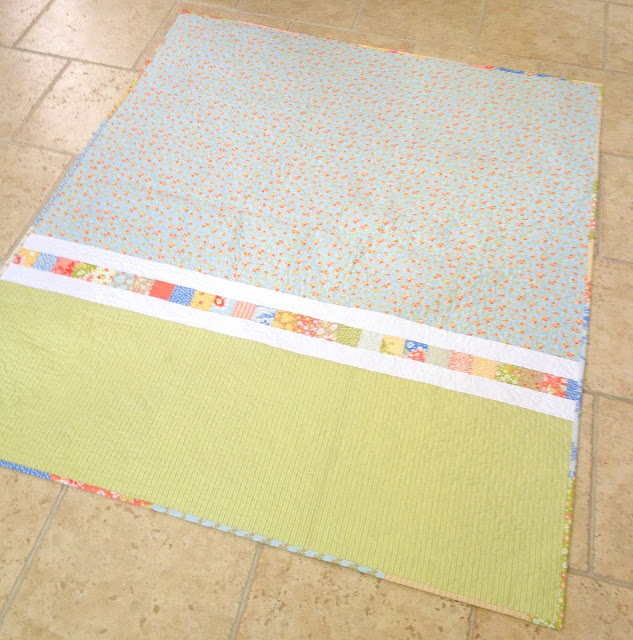 Renee from Sewn With Grace used aqua for the Granny Square block border, and the same cherry fabric for the sashing as the quilt border, with colorful prints for the corner stones.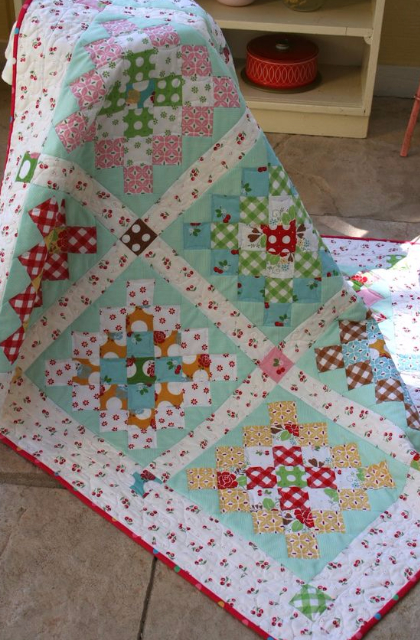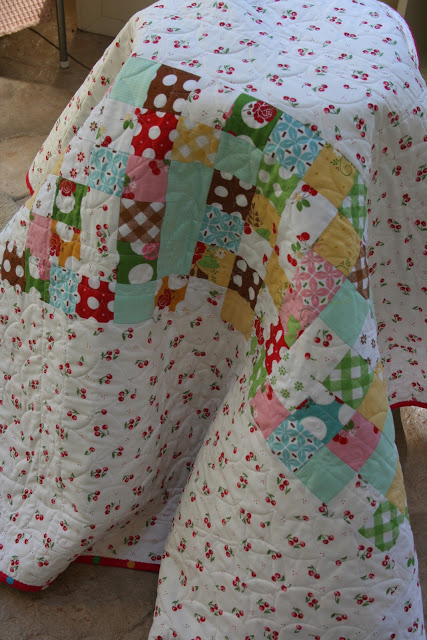 Renee used the pattern for her cherry quilt from Lori Holts book 'Great Granny Squared'. The book is a vintage inspired scrap attack. 33 Fat Quarters will make the main Great Granny quilt, a second quilt, and one of the novelty quilt labels, to achieve a nice variety of colors while still being economical. The book, full of inspiration for small projects for home or gifts to give, includes instructions for two quilts, one table runner, one pillow and two adorable embroidery quilt labels.
Try out an easy Granny quilt using a free tutorial from Blue Elephant Stitches, making it extra charming and personalised by quilting names in some of the blocks.
Lori Holts 'Great Granny Squared' book is available for purchase, and includes patterns for labels that can be embroidered or embellished. The crochet inspired quilt designs lend themselves to any kind of scrap fabrics you happen to have in your stash. Be prepared to spend lots of time cutting and piecing and enjoying every minute.
<!- google_ad_section_end ->