Half Square Triangles Shortcuts And With Perfect 1/4 Inch Seams Every Time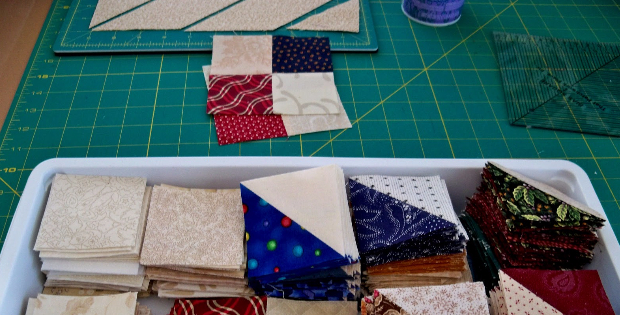 <!- google_ad_section_start -> |
Save Time And Still Get Quick And Accurate 1/4 Inch Seams.
You can take the same stack of half-square triangles and arrange them in a vast array of patterns and end up with so many options to create a quilt. Quickly make up half square triangles from scraps and keep them in a tray ready for your next project. You have to take the time to measure and mark an accurate quarter seam or else points don't match. Drat it!
So get out your ruler and measure your seam allowance. Making adjustments may be as simple as moving your needle one notch to the right, however, sewing with a 'perfect' 1/4″ seam allowance will make a difference in your piecing. Laura Ann Coia uses Fons and Porter's 1/4″ seam ruler saving time by removing two steps usually needed to make the center line of the square, as well marking the stitch line either without removing the ruler. Easily done in bigger blocks too, and the 1/4″ is totally accurate.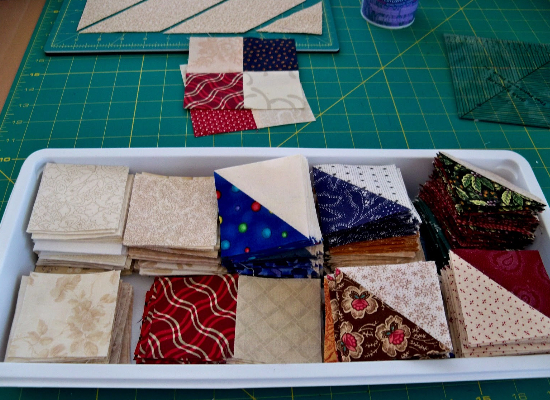 The ruler has a pointed end and is handy to poke out corners. The end of the ruler is angled providing a guide to quickly trim off dog ears.
Watch Laura Ann's video to see how she uses the seam rulers for best results.
<!- google_ad_section_end ->