How To Square Up Blocks In Three Steps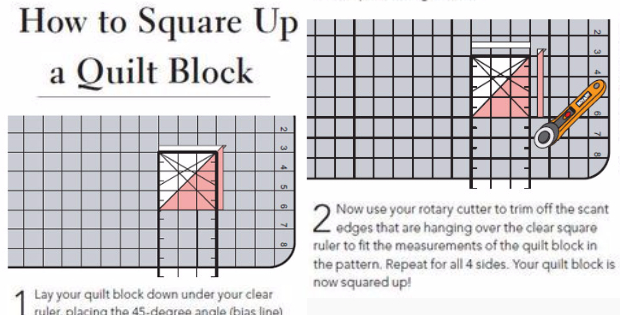 <!- google_ad_section_start -> |
Follow These Simple Steps To Square Up Blocks.
For design ease use half square triangles for your quilts. These blocks are really fun and make up so many easy quilt patterns for beginners and experienced quilters alike. They can be made up using half floral/ half solid, solids and polka dots, and all sorts of other combinations that you could put together to create a dazzling quilt.
I was taken by Liz and Elizabeth Evans Simple Simon Guide and how they use Hst's (half square triangles) as the basis for a number of their quilts patterns. Half square triangles are used for the the complicated looking Churn Dash. You can't go wrong with half square triangles. Look closely at a Pinwheel. Pinwheels are super easy using hst's. You'll find a half square triangle block versatile for many designs including the chevon and zig zag.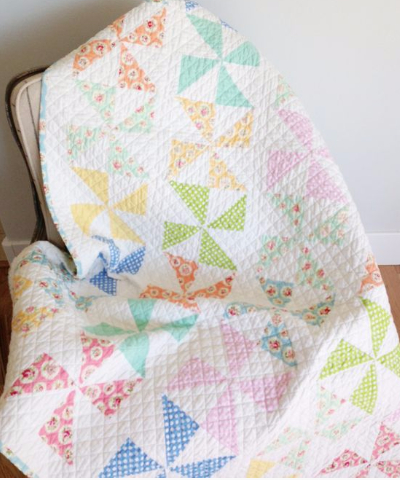 The more accurate you cut your fabric the better the quilt tuns out in the end. But then many quilters often skip the step of squaring up the block. Taking a few extra minutes to square up or straighten up the quilt block can make a big difference. If you're out by just one block it resonates through the entire quilt. Follow this quick and easy tutorial to square up your blocks that pay off for your whole project.
Here's a demonstration on how to square up your block, a great tip from Liz and Elizabeth Evans.
Squaring up a quilt block is a must to making your quilt look great. It's a small but essential step that beginners often skip out. Take just a minute to straighten up your blocks which will make a difference. Your quilt will appear more symmetrical, and the overall quilt will be more square and precise. We love to use square rulers (and a Flying Geese ruler) to square up our blocks. We will demonstrate this on a Half-Square Triangle quilt block to show you how it is done.
Lay your quilt block down under your clear ruler, placing the 45-degree angle (bias line) over the line where your two fabrics meet in your Half-Square Triangle block.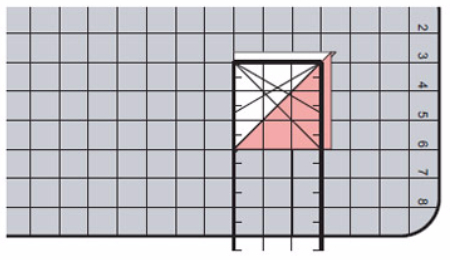 Using a clear ruler, rotary cut the edges to the size of the block in the pattern. Repeat all four sides. That's it! Block squared up.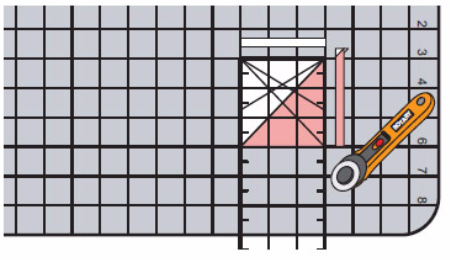 When you first start off quilting things go wrong because of small mistakes. A little help along the way with some tips and tricks will add to the success and a love for quilting. Liz and Elizabeth Evans beginners quilting book 'The Simple Simon Guide To Patchwork Quilting' covers so many techniques from cutting to pressing blocks to get them nice and smooth. The book includes 21 blissful patchwork and 7 blocks to practice and have fun with. A book for beginners and experienced quilters alike.
<!- google_ad_section_end ->