How To Square Up Yardage For Accurate Patchwork Cutting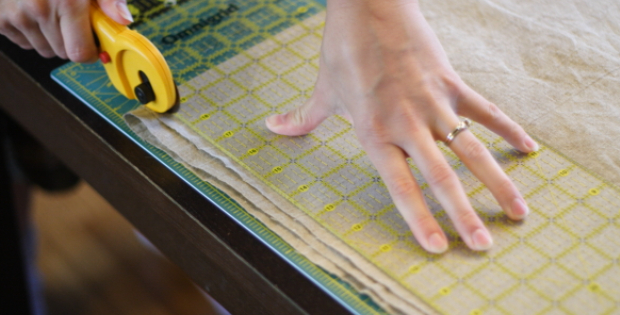 <!- google_ad_section_start -> |
Use This Smart Method For Squaring Up Yardage.
Squaring up yardage and creating a straight edge is the foundation for accurate patchwork cutting. It's easy working from fat quarters and fat eighths, but when working with large pieces of fabric, squaring up can be a bit of a challenge. These tips clear up some myths about pre washing fabric off the bolt, pressing, how to press and what not to press, and what to do if dealing with a troublesome shifty fabric.
Myth solved! Don't pre wash your fabric. Quilt fabric from the bolt has factory finishes that help the threads of the fabric lay as intended. Pre washing will cause the threads shift and even the print is slightly distorted. Rachel Hauser from Crafsty mentions to always press fabric before cutting except she says
Do not press out the bolt fold, as this is useful when cutting into yardage. Add starch while pressing if dealing with a troublesome shifty fabric, such as linen. Quilting cottons are easiest!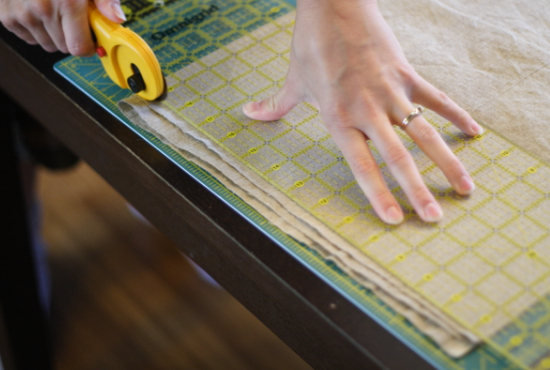 Rachel Hauser has included tips on squaring up that even experienced quilters may not know about. Such identifying the true selvaged edge. Often the name of the designer and collection is printed along the selvage. If there is no name or print, the selvaged edge has woven clean edge produced in the fabric factory.
On the bolt, fabric is folded with selvedges matched together. The fold down the center of your yardage is the bolt fold. Ideally, when the fabric is folded along the bolt fold, the selvedges are matched and parallel to each other. Check that this is so. If not, if the bolt fold is made so that the selvedges are not parallel, do press out the bolt fold and refold with selvedges matched and parallel.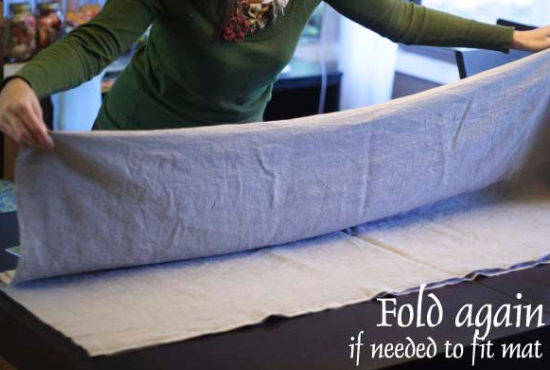 Use Rachels 'shift and slide' method to match up selvages, shifting and sliding until the fabric shows no signs of distress, drag or pulling, and the fabric hangs flat. The tutorial covers everything from the preparatory technique to how to fold the fabric if your cutting mat isn't big enough. You are ready to make any width-of-fabric cuts needed.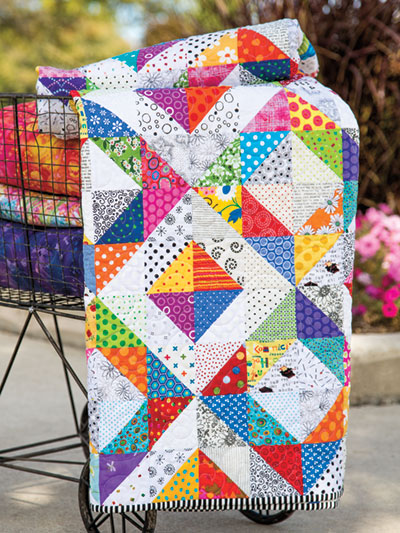 Promise Of Spring
<!- google_ad_section_end ->