Hushabye Jelly Roll Baby Quilt With Matching Tote As A Gift Bag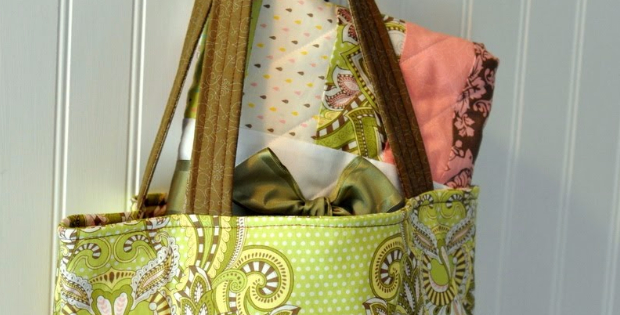 <!- google_ad_section_start -> |
Easy Jelly Roll Coin Quilt And Enough Time To Make The Bag.
This super easy baby quilt set is quick and easy using charms and a jelly strips. The pretty Hushabye Hollow jelly roll is just perfect for a baby girl. What a great gift for a new mom, with a cute matching tote new moms can use as a diaper bag. The set can be made in any fabric of your choice, and is great for boys too.
The design is made up with 5 strips of coin, with each strip made of 22 rectangles. White strips or any coordination color for the sashing completes the top. Add a coin strip to the backing for a little patchwork detail, a nice way to tie in the design from the front to the back. Stitch the coin strip to the backing fabric and that's it, the back is done too!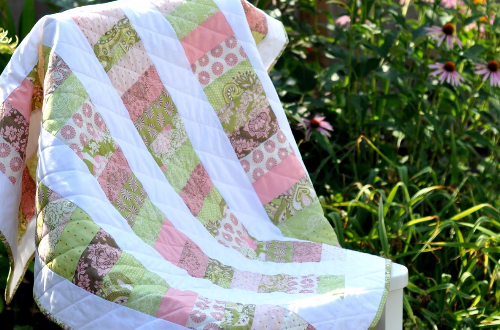 A fun and quick project that is easily made in two days from start to finish. Leaving plenty of time to add a matching tote, or diaper bag. Jodi Nelson, from Pleasant Home, designed a tote 10.5″ tall x 5.5″ deep x 14″ wide, the perfect size to pack in the quilt. The tote has 3 pockets on each side, and you can easily add inside pockets. One larger for keys, and Jodi added a small inner pocket to slip in a cell phone.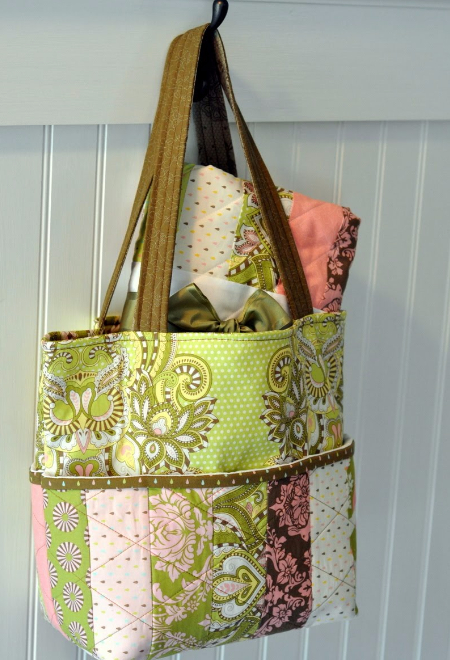 With the addition of 2 handles, this sweet bag can be used as a purse, bag, or picnic tote for your quilt and extra's. Roll the quilt and secure with a pretty ribbon for a very special gift. Hushabye Hollow jelly roll and prints were used for this pretty woodlands baby quilt. I can see this quilt and matching tote in Moda's Harmony Farm Rolie Polie for boy baby quilt, using the tote for a toys later.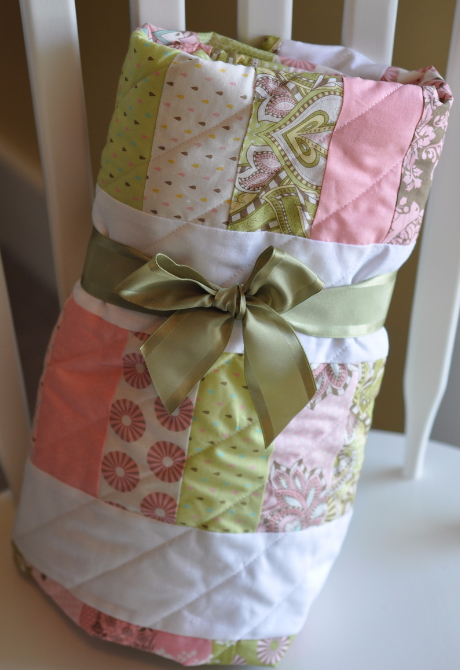 <!- google_ad_section_end ->