Hushabye Jelly Roll Nine Patch When You Want A Soft Sweet Quilt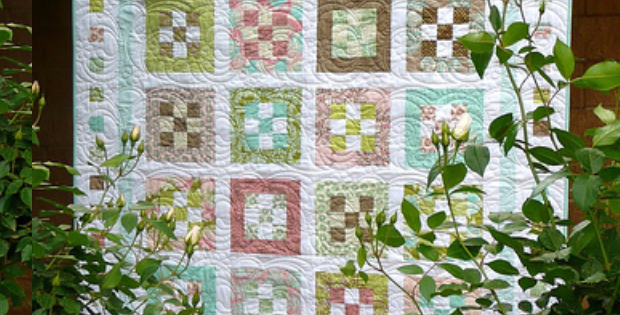 <!- google_ad_section_start -> |
Make This Nine Patch Jelly Roll Quilt In Subtle Powder Colors.
This nine patch quilt is a mix of soft powdery colors using Moda's Hushabye jelly roll from way back in 2009. Create a peaceful atmosphere in your home with this soft Menagerie quilt. Use powdery 'hush' colors for the blocks with white sashing.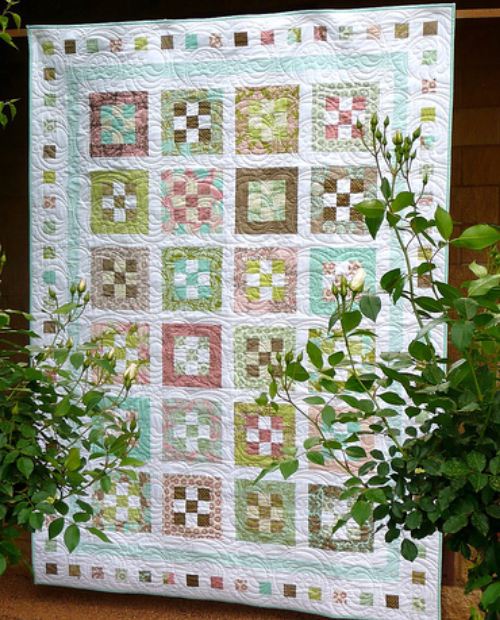 Use this clever technique to create the impression of dappled light on a quilt. Start by choosing two of the lightest strips. The lightest strips should be used only within the nine patch. Add the light strips to the nine patch randomly in between the 'darks'. There needn't be a perfect uniformity at all.
Once the blocks are made, arrange them in such a way as to create an impression of dappled 'light' on the quilt and capture that 'Menagerie' feel.
While Moda's Hushabye jelly roll may not be easily available, any mix of similar soft light colors could get the same effect.
Moda's Jelly Roll 'Milk' for the sashing adds that soothing peaceful feel of a Menagerie.
If Moda's Hushabye is not available, Moda's 'Flow' looks quite nice and may also create a more modern feel. Moda Flow available here.

If  you're wanting a 'warmer' feel, try Moda's 3 Sisters Larkspur. Use the same technique of mixing the lightest 'lights' into the nine patch to capture that dappled 'Menagerie' texture.
Moda Jelly Roll Larkspur available here.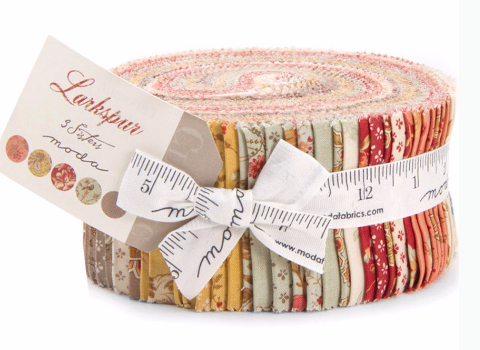 Match the white for the sashing by holding the white next to your chosen colors. This quilt would be lovely in almost any color.
<!- google_ad_section_end ->