Jelly Roll Baby Quilt To Make In A Day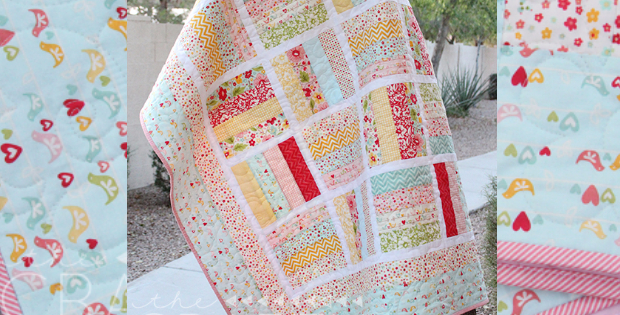 <!- google_ad_section_start -> |
Sweet Jelly Roll Baby Quilt Or Lap Quilt Can Be Made For Any Family Member.
Make this adorable baby quilt using pre cuts or jelly rolls. Especially easy for a beginner, the pre cuts save time and are also cut accurately making the project almost destined for success. Colors mixes and matches are great. Simply follow the pattern and go. This cute little jelly roll baby quilt can be made in an afternoon, and can be made for anyone, using different colors. Makes a great throw for a splash of new color in the room, or holiday home.
The design is so simple anyone can make this quilt. The fabric brings the design to life and jelly rolls are so easy to work with. Once the fabric is taken care of, the rest is easy. This quilt is so pretty in soft pastels and not just for baby. Even with these colors, the quilt would be loved by anyone who finds this a perfect match for their bedroom décor.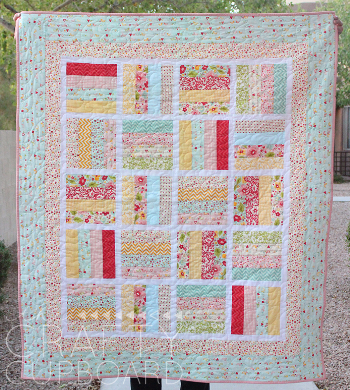 The beauty of a basic design is that the fabric comes into play. Choose any color and these blocks just feature. Perhaps there's sufficient in your stash, then simply cut required strips. I always feel that an inner border offers more choices to use up left over stash, or even scraps. The inner border, especially for a quilt this size, is so easy to find as a left over. The border requires a little more, but since both borders are separate pieces, it' s easier to get away with left over fabric.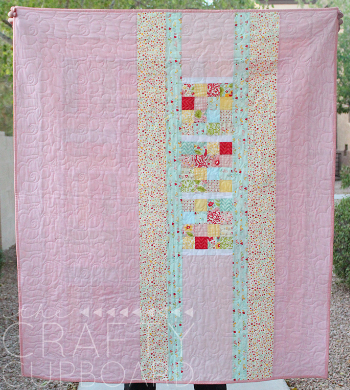 To add, the back of this quilt is just awesome. If purchasing your jelly roll, there's no limit to your choice. Make a complete baby or lap quilt, with the matching back… it's so satisfying. The binding is perfect, the quilt is so pretty.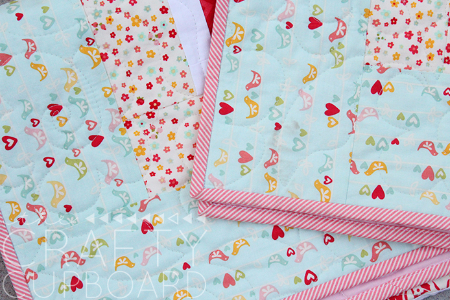 Use the pattern over and over for so many different finishes, and for any age.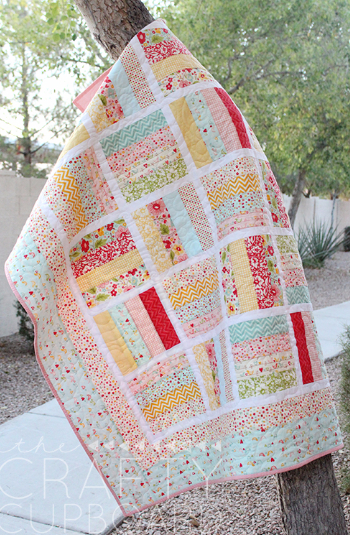 This baby quilt was designed by Hello Melly Designs. Finished size: 51 1/2″ x 60 1/2″.
<!- google_ad_section_end ->