Rule Your Jelly Roll Quilt By Learning These Killer Techniques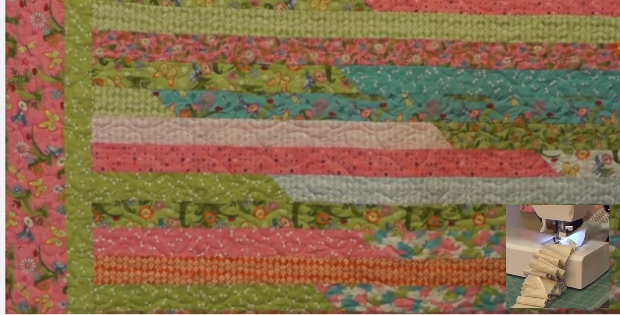 <!- google_ad_section_start -> |
A Jelly Roll Quilt In Less Than An Hour.
This jelly roll quilt has 1600 inches of fabric. If you have your jelly roll, get ready to open it up and let's get started.
No pressure here with this gorgeous jelly roll quilt pattern. The tutorial is just too easy.
You'll need:-
1 Jelly Roll 2.5″ Width.
A pair of scissors!
That's it.
Ok, admittedly, you'll need thread. Get your bobbins ready. It's good to have a lot of bobbins wound so there are no
interruptions. There's  lot of sewing, but it comes together so quickly. It's motivating.
Jelly Roll Pattern
-Sew the jelly roll strips just as they have come off the roll.
-Sew the strips with fabric right sides together.
-Join all of the strips by sewing 45* corner to corner as shown.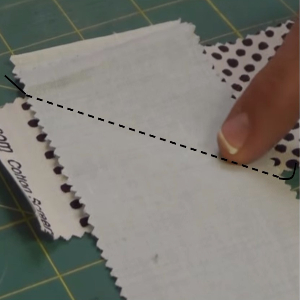 -Sew 2 strips right sides together, and then make sure the right side of the fabric is facing you, take the next strip of fabric, and sew it on to the first strip, with right sides together.
-Sew another strip on, then the next, then the next, and so on until all of the strips are sewn together.
-Trim the corners off, and clip the end off to help reduce bulk.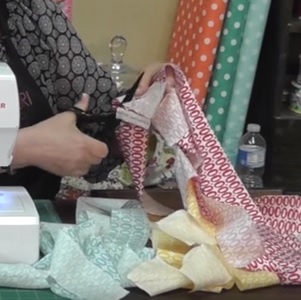 -Once all corners are cut, take the first length and cut off about 18 inches. Cut it straight off. It helps create the pattern and joins to be in the middle of the quilt for the full effect.
-Hold one end in your hand, and find the very end of the last length. Run the fabric through your hand to find the other end to make sure your have not twisted the fabric at all.
-Then sew one end to the other, right sides together. Sew the entire length.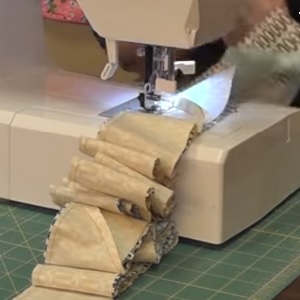 -Open up the strips.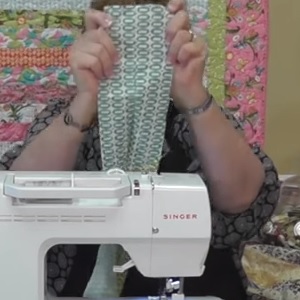 Hold one end, find the other end, and stitch the strips, right sides together, in one line, resulting in 4 strips across. Repeat until all strips are sewn together.
-Cut the fabric in half as shown.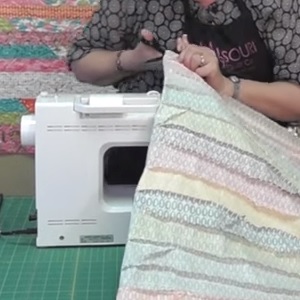 Done! You have a beautiful quilt top!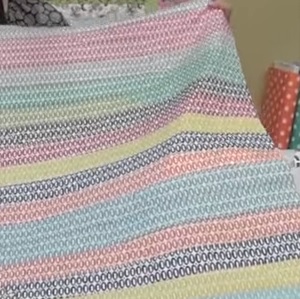 Watch this video for the full details. There is a second video below showing an added idea to the change up the design a little.

See the change up to the Jelly Roll Quilt in this video.

Imgs:Youtube:Missouri Star Quilt Company
<!- google_ad_section_end ->