Jewel Tone Batiks Moroccan Lanterns Quilt Its A Travel Experience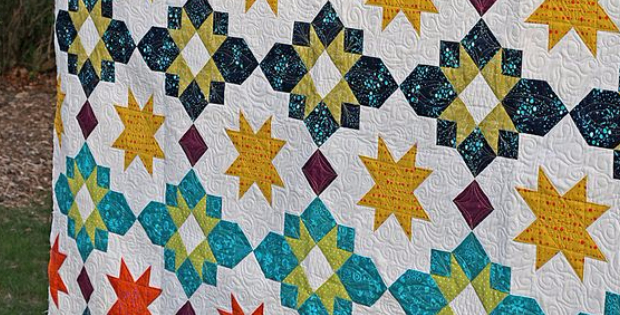 <!- google_ad_section_start -> |
Beautiful Lanterns Quilt Brings A Bit of Morocco To Your Sewing Room.
Morocco has the smell of spices mixing with the shouts of vendors and the vibrant colours of the goods. The fake lamps, and colorful carpets immediately transports you into this unique world that seems to have no borders. It may be part of your travel plans someday, but in the meantime bring the beautiful design and colors of a Turkish rug right into your sewing room with this jewel tone Moroccan Lantern quilt.
Think of the beauty of a woven Turkish rug that you can transform into a quilt of lanterns in stunning colors. Use jewel batiks and modern prints to play up the lanterns. Rich tones in teal, lime and plum with orange stars create an elegant exotic quilt that is sure to become the feature in the room.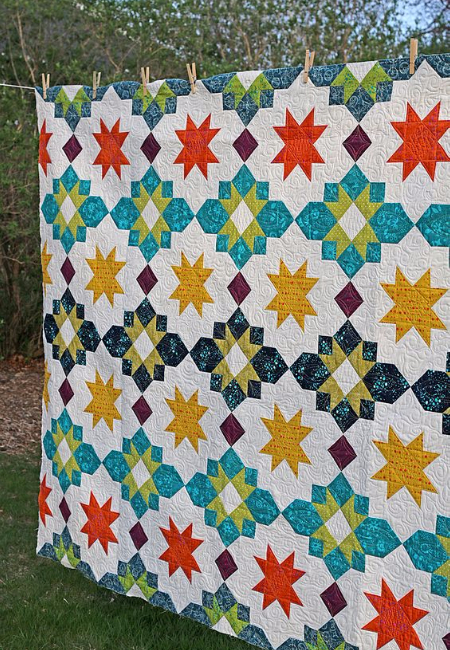 Choose your colors…, rich, bold colors with a fine clear design throughout. Use jewel tone batiks in the lanterns for glimmers of 'light'. Take a traditional design and make it in fun un-traditional colors. Filter out the vintage traditional colors of a turkish rug, and add your own mix of bright aqua's, orange, yellow and teal. Don't compromise on plum to add a gemstone diamond chain linking the lamps, and white for the background to show the clear shape of the lantern.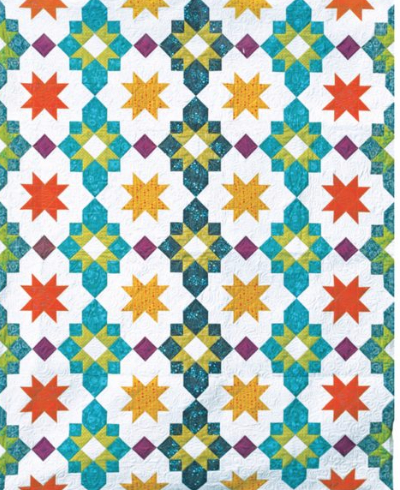 The Morccan Lanterns quilt pattern is available for purhase.
<!- google_ad_section_end ->