Log Cabin Quilt With A Subtle Difference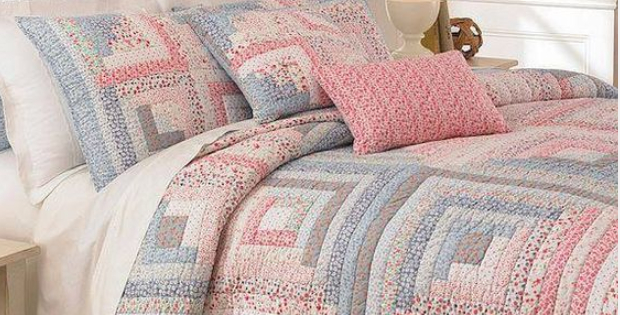 <!- google_ad_section_start -> |
Use This Log Cabin Idea With Soft Gradients In Your Next Quilt
Traditionally the log cabin block had a red center square representing the hearth of the home, love and warmth.  However if you're wanting a soft array of color in your bedroom decor, the log cabin quilt block with a mix of ice-cream blues, pinks and greys is always appealing.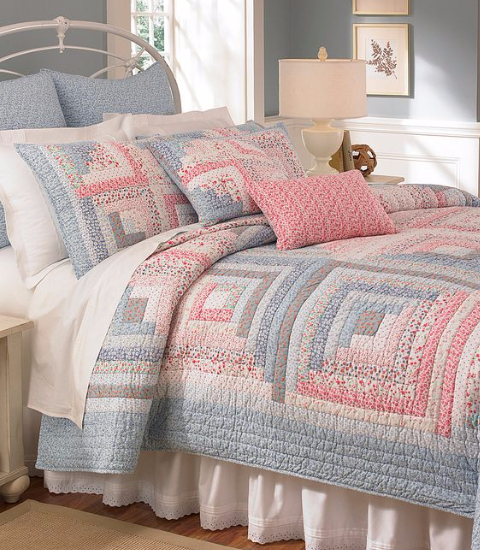 Choose a subtle gradient, pops of bright color, or bust your stash of mixed of florals, spots and solids with whisper pink, blue and gray. Use a few dark grey for interest and variation, with some consideration to the flow of color by the placement of light and dark fabrics. What fun!

At its heart, a log cabin block is simply a square with strips sewn around it, offering so many ways to show off gradients of color. Start with a square, add strips around it until it's the size you want, and that's your block done. While there is no pattern available for the exact feature quilt, this free pattern available from All People's Quilt provides a similar design. Simply choose your colors and size of block. The inner border is optional.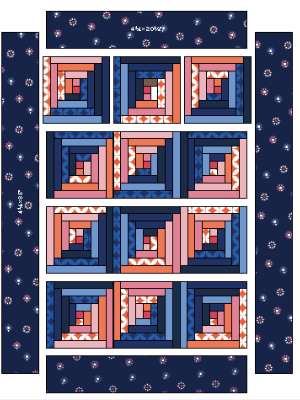 Make extra blocks for matching pillows.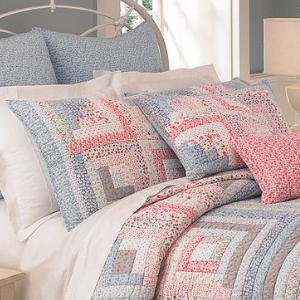 <!- google_ad_section_end ->