Make A Jelly Roll Quilt In Two Steps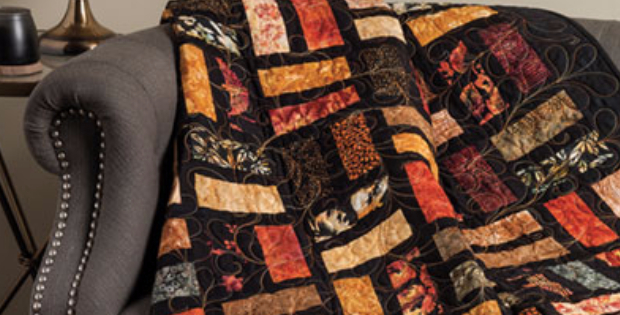 <!- google_ad_section_start -> |
Use Up Your Left Over 2 1/2″ Strips.
Jelly roll quilts are quick and easy pre-cut designs. Strips left over from a project can be coordinated for the next project and this Two Step quilt is just the right design. Co-ordinate colors to make one for every season.
Choose your favorite jelly and start stitching. If you have a heap of strips looking for good use, try this creative jelly roll quilt to use up all those 2-1/2″ strips. This two block quilt goes together fast, a great project if you're looking to piece together a quilt top over the weekend, you could put this top together in a day. A combination of colors with dark sashing makes this quilt look rich and warm. It would make a great man cave quilt too!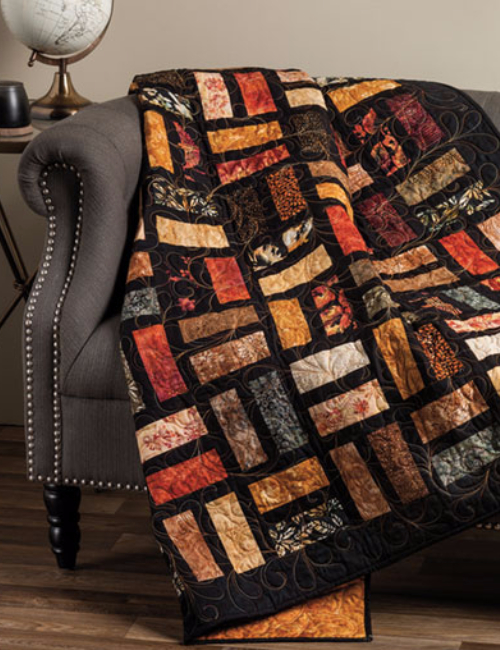 The same fabric used for the border and sashing ties the quilt together. The easy design is the perfect background for big loopy quilting all over. Use bright colors for summer, and rich vibrant colors to make a stunning Autumn quilt.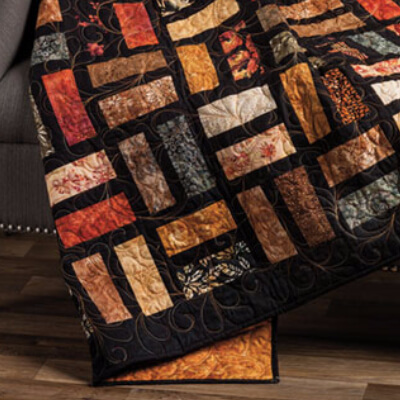 Go scrappy and use left over scraps that cordinate well, cutting 2 1/2″ strips for the blocks. You're just going to cut them all up and mix them all up so that it spreads that color all over the place. Then just play with the layout until the design looks fantastic. A simple quilt that brings out fabric creativity.
<!- google_ad_section_end ->