Modern Vintage Style Quilt With Or Without A Border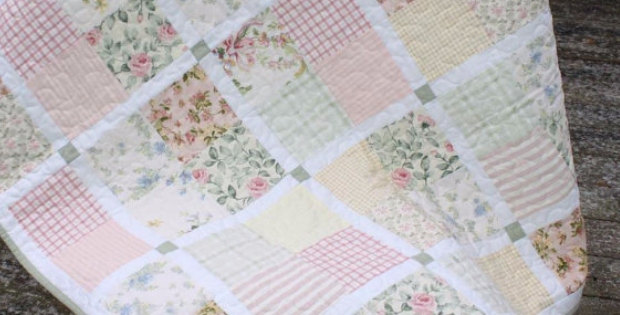 <!- google_ad_section_start -> |
Put Your Favorite Soft Vintage Florals Out On Display.
A simple design of 4 charm squares sewn together becomes a beautiful modern vintage style quilt. These soft pastel florals also make a baby quilt that every new mom would treasure.
Use charm squares or cut 10″ squares into 5″ and pair them up with prints and colors that go together. Soft vintage florals are so romantic, with the addition of salmon pink, rose prints and gingham for a country feel. Simply sew four squares together, separated with crisp white sashing, and for the backing use a pale pink and green floral print.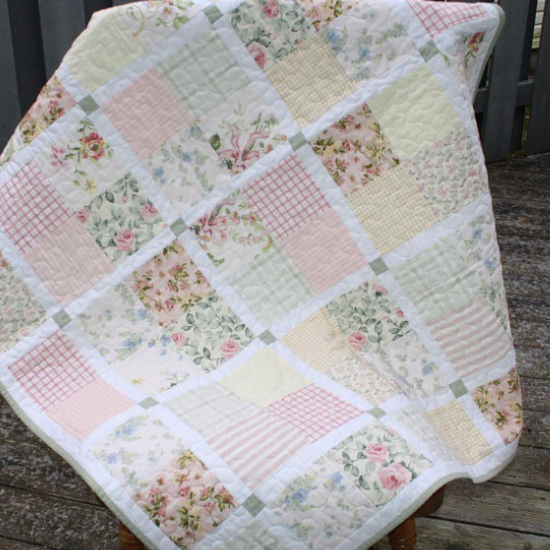 The quilt finishes quickly without the addition of a border. Sew just two 5″ squares around the perimeter reducing the size of the quilt and saving time. Make a double fold binding that picks up the soft green colour in the small inset squares pieced into the white sashing. The quilt finishes at approximately 48 3/4″ by 39 1/4″ which is just right as a baby quilt, or a throw.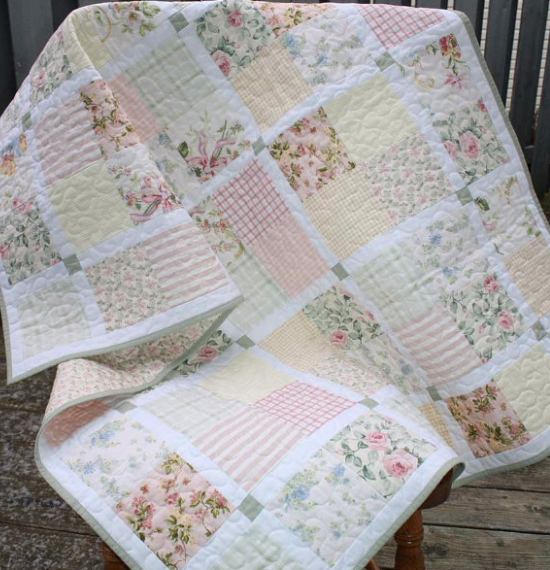 The addition of an inner border adds flamboyance to the quilt. Susie from Susie Scraps added an inner border of 5″ squares in coordinating florals, giving the quilt more vibrancy. Setting the charms or 5″ squares in fresh white triangles creates a striking border. Use pink or coordinated binding to finish.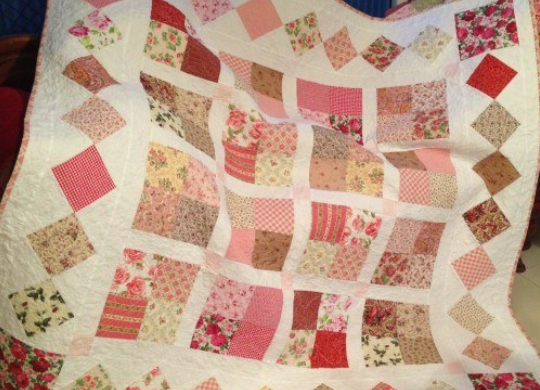 <!- google_ad_section_end ->