Out Of Quiltmakers 1000 Blocks This Has Got To Be The Sweetest Bird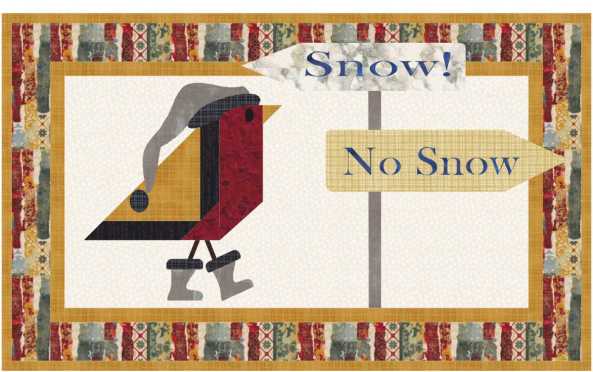 <!- google_ad_section_start -> |
Bird Lovers Love This Quiltmakers Bird Block.
This delightful winter bird in cap and boots will brighten anyones day, and especially bird lovers. The pieced and appliqued bird block can be used in a framed wall hanging, pot holder, and even on a tote bag pocket.
Designer Denise Russart from Just Quiltin says that the sweet bird did not start off exactly like this, but rather evolved into becoming a bit shorter and squatter to fit the twelve inch block formats of the book 'Quiltmakers 1000 Blocks' collection. The cute little bird is easy to piece, and applique with the method of your choice. Denise mentions:-
… but he's had a long, cold winter and although most things don't get shorter, the squatter part from being inside all winter long, isn't far off the mark.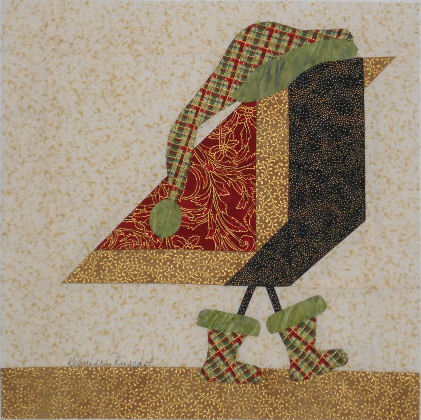 I love how the quilts we make all have a story. The short legged bird in winter boots can be added to a whimsical wall hanging with the addition of pointer boards.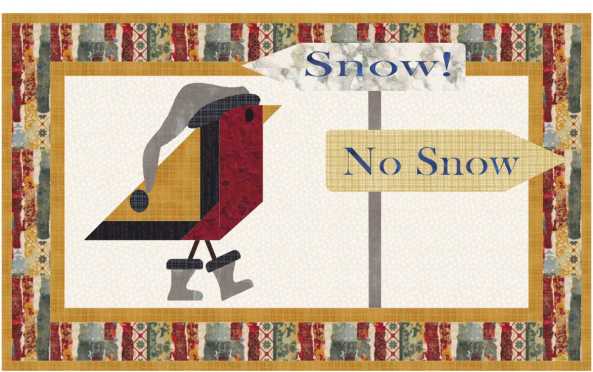 Make a 'Wandering To and Fro' wall hanging where the the birds are pacing and possibly still deciding which way is South. They're so cute in their night caps and slippers, the birds could be made in any fabric. 'Two and Fro' has twelve birds and could be used as a calender quilt, dressing each one differently for the months of the year. Adding the birds to a quilt puts a new spin on a traditonal design. They're fun blocks to make no matter what fabric or colors you choose.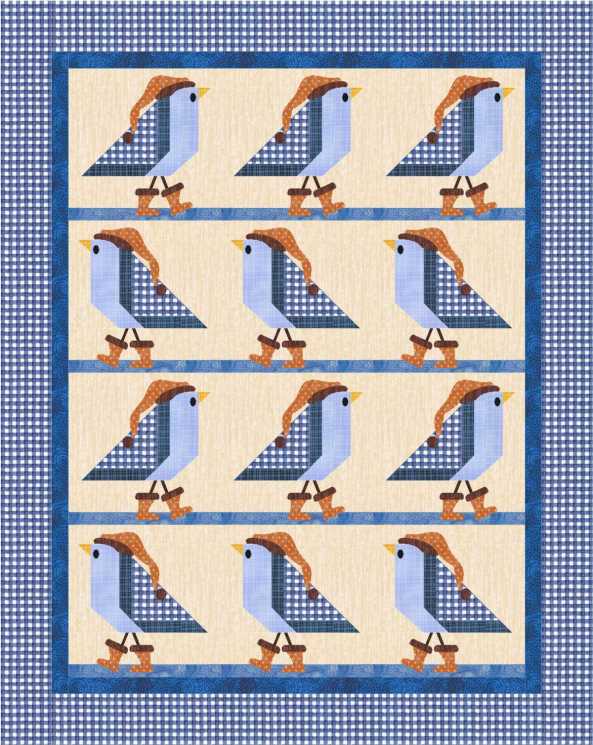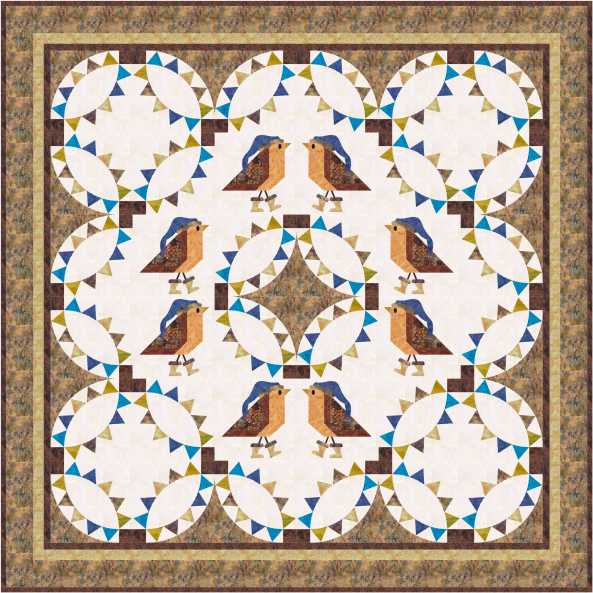 Denise's Shoulda' Flown South bird is just one of the amazing blocks found in the book 'Quiltmaker's 1000 Blocks'. The book is a treasure chest of quilt blocks from today's top designers. Each block is 12″ finished, they can go together to make a wonderfully unique sampler. In the back of the book, there are layout suggestions and directions for all different size quilts and styles. As well as Shoulda Flown South, there are a lot of bird blocks in the 1000 Blocks mix.
<!- google_ad_section_end ->