Patchwork Pin Cushion Create Your Own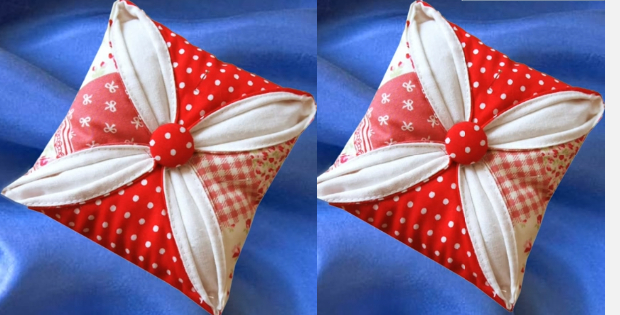 <!- google_ad_section_start -> |
Patchwork Pin Cushion Even Beginners Quilters Can Create.
This very pretty patchwork pin cushion has a cathedral window feel to it. It looks as though only a totally experienced quilter could manage this pattern, but in fact, it's even a beginner quilter doing the video tutorial!
Overview of the pattern:
Start off with four small blocks, 4 squares 10cm x 10cm and one large square 18cm X 18cm using different  print fabric. Stitch all round.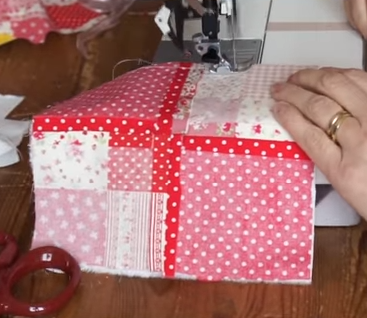 Trim corners and turn right side out. Fold in the sides like an envelope and roll over the edges to make it look like a cathedral window.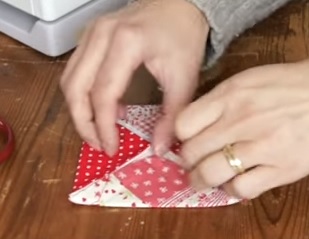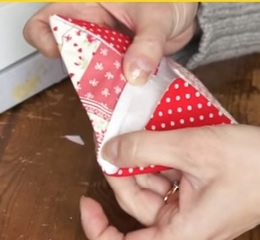 Stuff with batting to plump out.
Fold in the enveloped edges and hand stitch to secure.
Cover a button with polka dot fabric, or fabric of your choice. Stitch the button on and put a pin or two in. Patchwork pin cushion done in around an hour.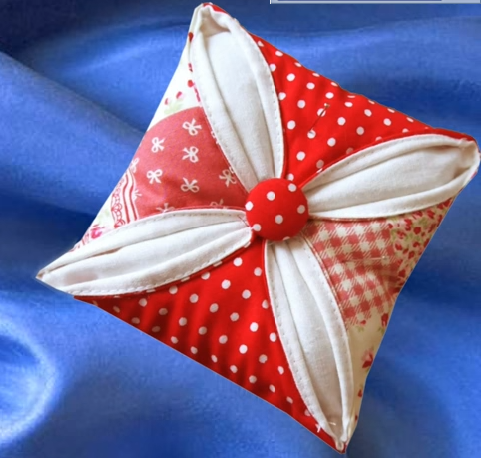 These patchwork pin cushions would make lovely gifts. The pattern idea can be turned to so many different uses… Christmas ornaments using holiday fabric. Imagine this pin cushion with some cat fabric mixed with the patchwork look.
It's all in this five minute video. A quick and easy project.
Imgs:Youtube:Marina Brumpton
<!- google_ad_section_end ->