Pick Your Strays Carefully And Remove Dark Threads Safely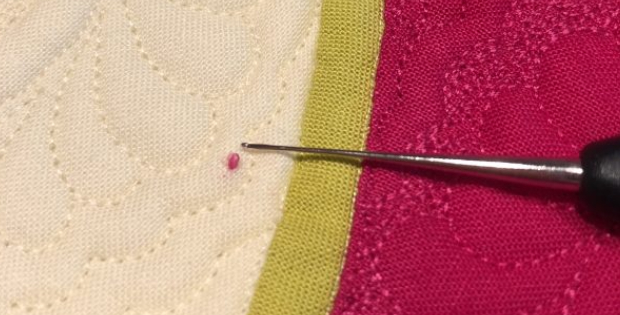 <!- google_ad_section_start -> |
A Tip On Using A Soft Touch Thread Pic.
Dark stray threads cause a shadow and spoil a quilt. Imagine a pale pink baby quilt that somehow had a black thread show up in the middle, … an heirloom gift for a new mom. Strays find their way into a quilt top while basting, and you notice it after you have already quilted top! There's a way to safely remove these pesky threads without pulling the fabric or making a hole in your quilt top.
Once the top is quilted, it has to be taken out. You could use the tiniest crochet hook and go in through the fibres but it can snag too quickly. If the fabric threads get caught and you pull, it will show up on your quilt.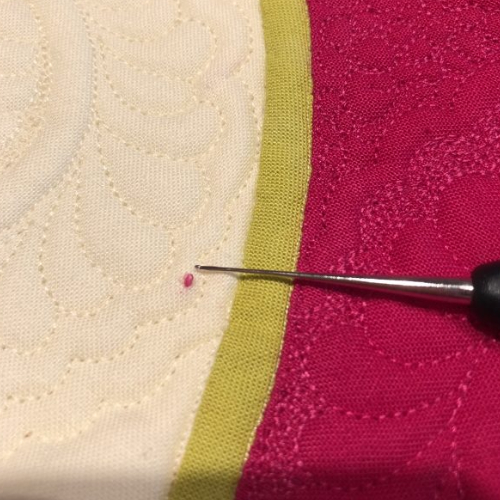 Lisa Calle from We All Sew mentions not being able to live without this essential tool. The Clover Soft Touch Thread Pic is as thin as a quilting needle, and has a 'tall' hook at the top that can easily fit through the woven weft of fabric. Its for quilting, not making a crochet project. To get a hold of the stray is a little finicky and the important thing to remember is to go slow. Try not to get any of the woven fabric or the batting caught, because it can create a hole.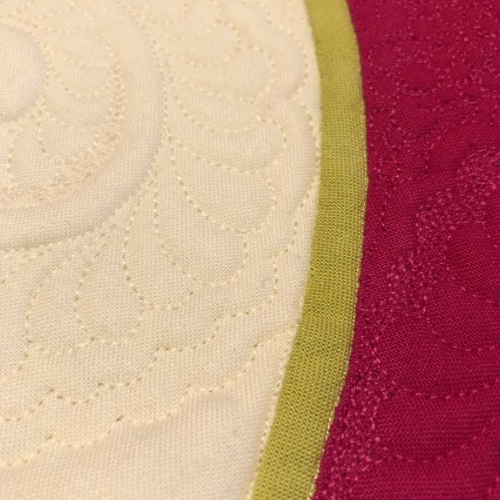 The weave of the fabric is firm, and the stray looks really large in comparison. Gently insert the Soft Touch try and hook the thread. If batting gets caught, try a different spot. The Soft Touch helps to get just enough of the dark thread out, without working the hole, and in some cases, to just catch with a fingernail and smiggle further out. It feels great to get those uglies out.
<!- google_ad_section_end ->