Pretty Patchwork Trivets So Easy Using Pie Shaped Wedges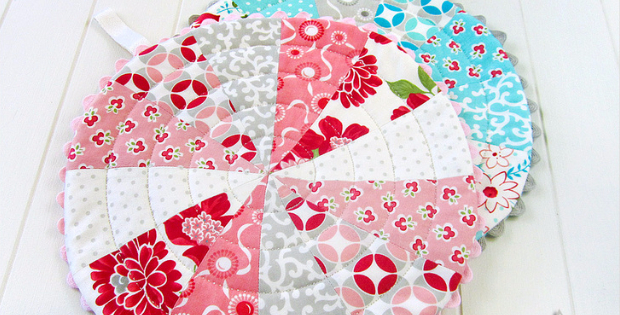 <!- google_ad_section_start -> |
Everyone Needs a Trivet Or Two For The Table
A few scraps will make up a beautiful set of these trivets. There's nothing nicer than a something bright and fresh for your table. These quaint mats are just right to slip under hot dishes, and make good use of some left over fabric. They're especially pretty in vintage modern prints, alternating colors and motifs to create a little country charm, edged with ric rac, and a loop to hang.
Use a mix and match of six fabrics for each trivet. Put together colors and motifs that co-ordinate well, using repeats for each print. Or simply make up your own combinations!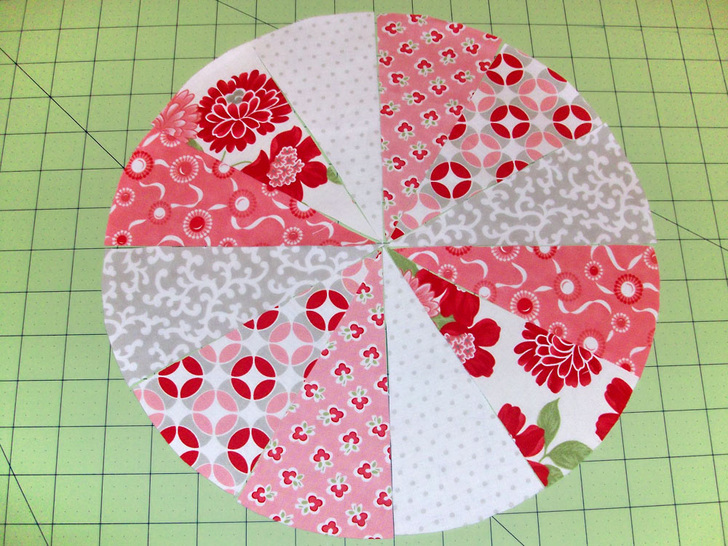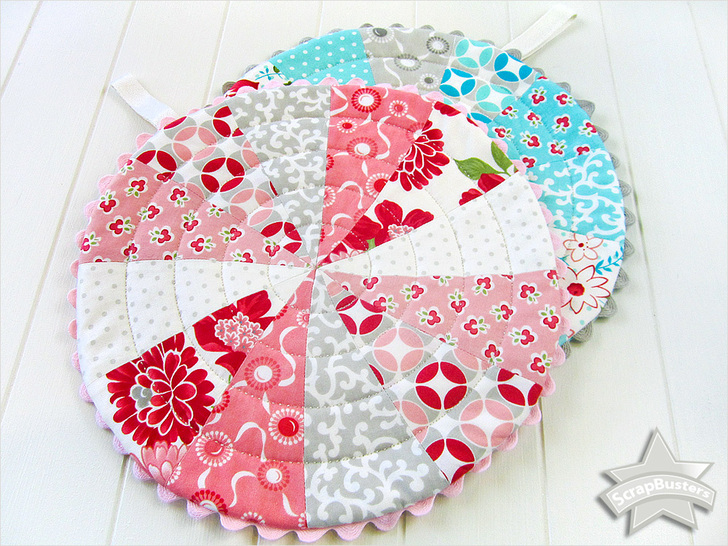 It may be a little tricky to get the points in the middle nice and neat. If you're not as practised as you'd like, a trick is to kind of plan a fussy cut for each wedge so that it forms a nicely centered design. A busy motif in the print can help hide imperfect points. Alternatively machine applique a small center piece to add your own special 'signature'!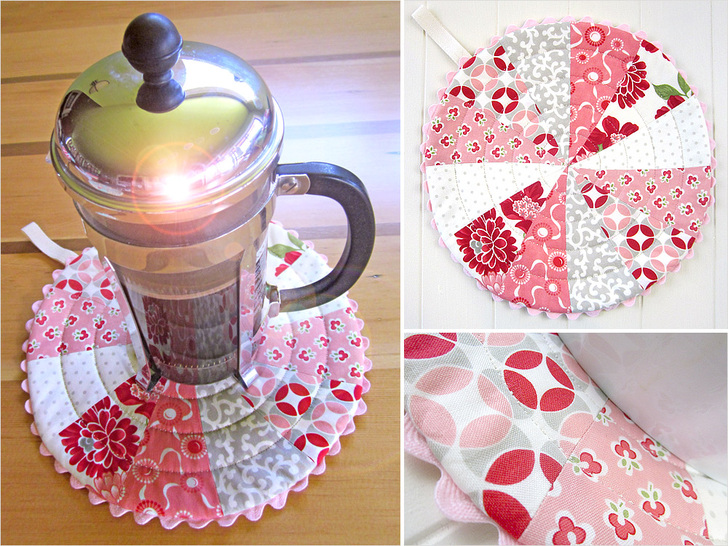 Consider adding insul brite for additional heat protection. Insul Brite batting (get it here)  is great for this project. The trivets finish at around 10″ in diameter and make a very convenient potholder too. They make the nicest gifts!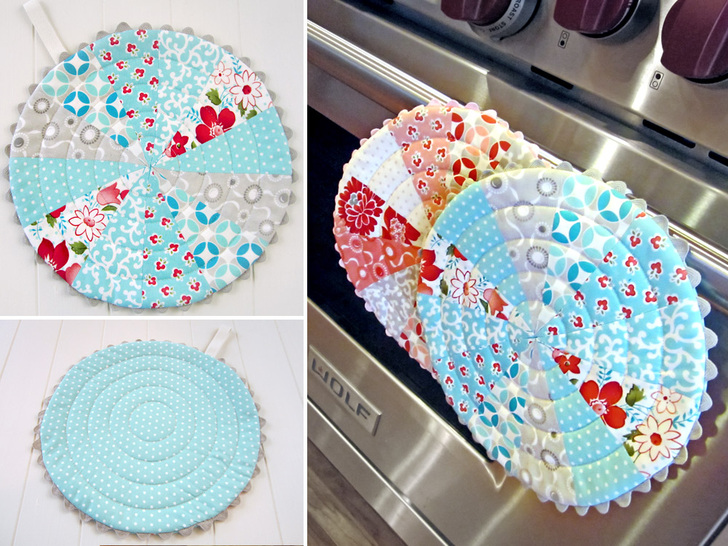 Alicia Thommas, the designer thought of everything! Now's a great time to try out quilting concentric circles to compliment the pinwheeled trivet. Use a spacing bar for better control, along with your walking foot, for nice even circles. Or simply draw the circles on using a compass and a fabric pen.
To get started download the cutting templates here.
<!- google_ad_section_end ->