Quilt Pattern With Buttoned Flaps Changes Like A Chameleon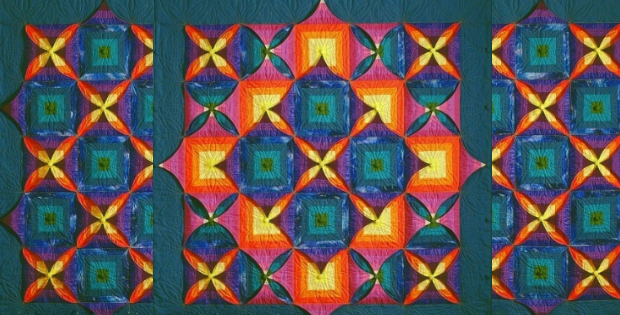 <!- google_ad_section_start -> |
Quilt Pattern With Buttoned Flaps That Change The Design Instantly
A bit different from just an ordinary log cabin.  Three dimensional folding techniques are added to this quilt. Visualize log cabin blocks surrounded by flower petals, a yellow centre, something orange and pink folding out onto a blue-green background of leaves. You could make that happen by alternating the colours of the blocks and let the petals be three dimensional, standing out from the surface.
The quilt was named "Night and Day" after the flower, but a friend commented that it was just like a chameleon as it could change its look endlessly, so it was called The Kameleon Quilt. With so many looks, it deserved to have more than one name.
Change the quilt as you unbutton and button the flaps…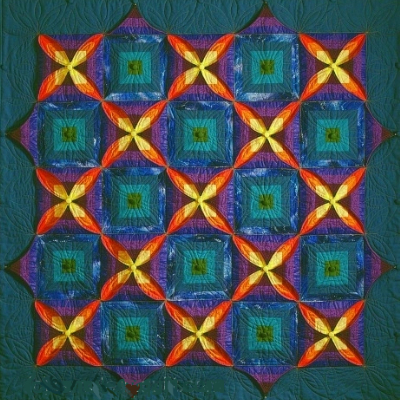 This is kind of how it works…
Unbutton and button up to this…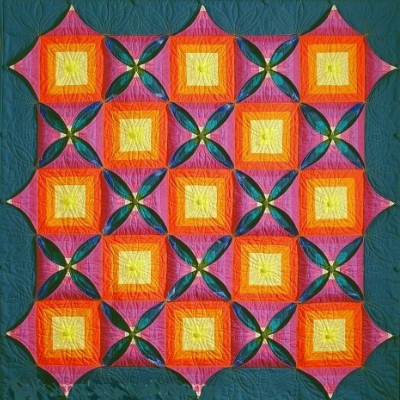 Or this…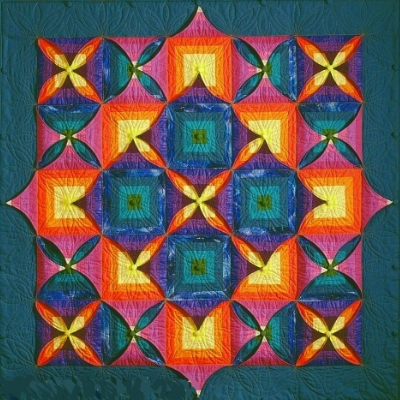 Simply unbutton and re button to capture the design you want.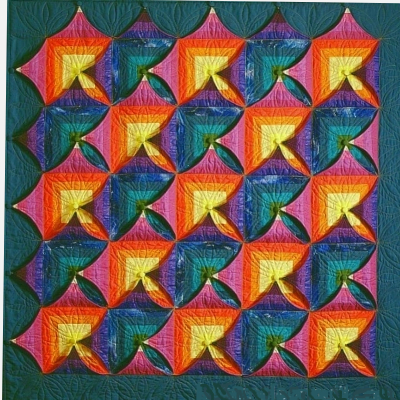 It is truly a feature in the room.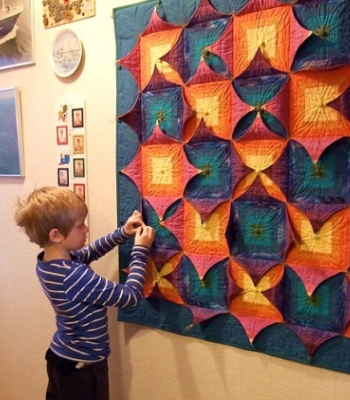 Buttoning down the outer big triangles and the inner small triangles, this quilt changes from a Pointsettia via a Spring scene, to a Daffodil!
Watch how beautifully the Pointsettia unfolds…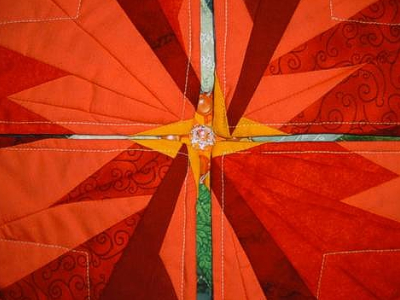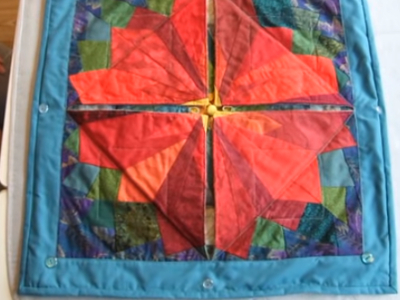 Unbutton the Pointsettia.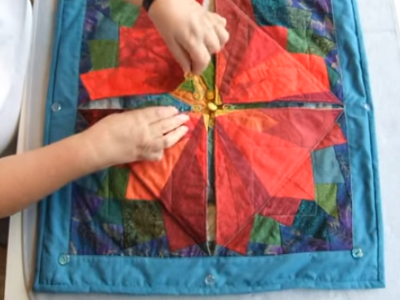 To reveal the Spring scene.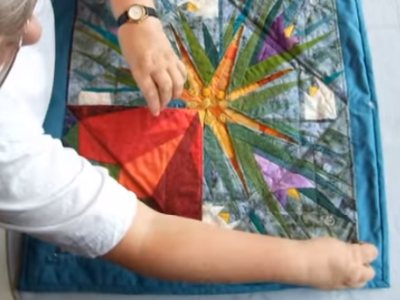 So that's the Spring scene.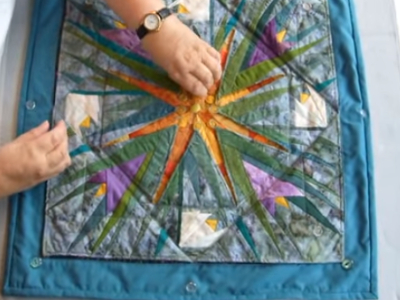 Next, unbutton the Spring scene.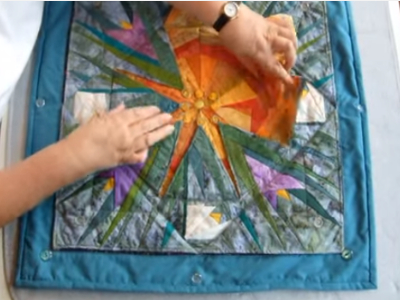 to reveal a beautiful Daffodil!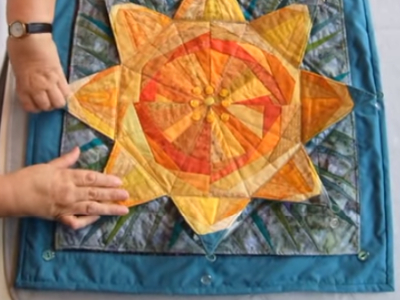 This video shows you the entire pattern.
Here are some more projects using this quilt pattern with buttoned flaps.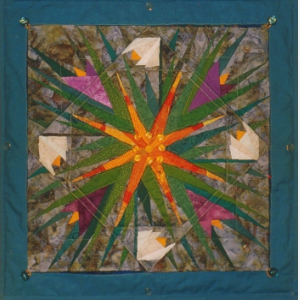 From this…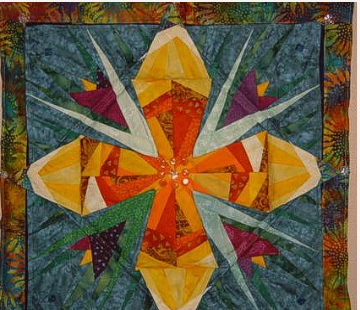 to this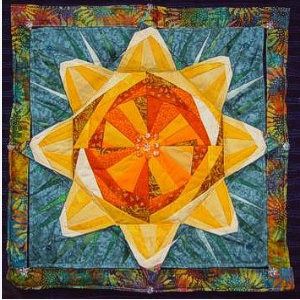 Here it is as a decorative pillowcover… If you wanted to change the decor a little, simply unbutton and rebutton to show different colors, or a different flower.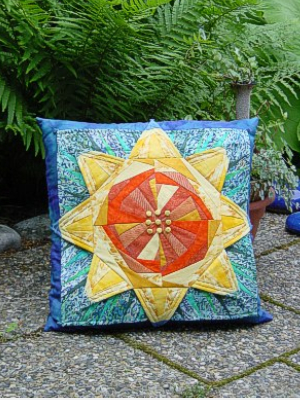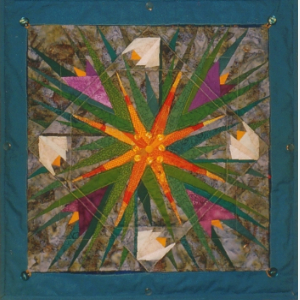 Here's a lovely idea!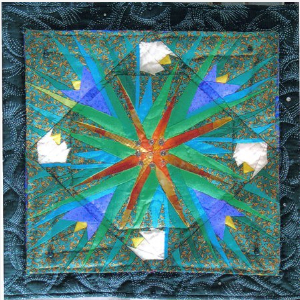 Used on a beautiful throw pillow.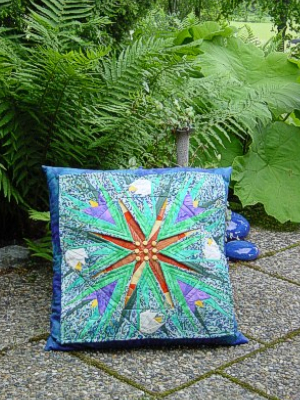 This pattern is also known as the Chameleon Quilt. The wall quilt is called The Kameleon "Night and Day" and the pillow or block quilt is called Kameleon "Christmas Lasts Till Easter"
Images:kameleonquilt.wordpress.com
<!- google_ad_section_end ->