Quilt Romance Log Cabin With New Combinations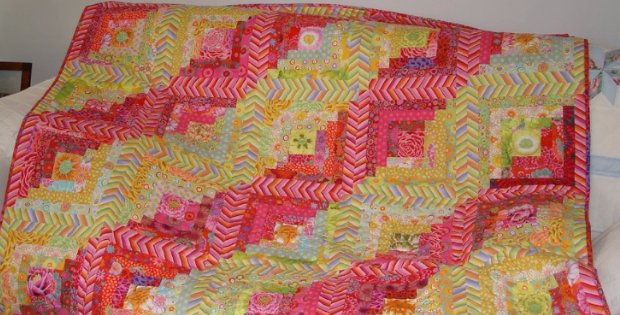 <!- google_ad_section_start -> |
A Spectacular Log Cabin With Color Play.
This log cabin quilt looks deceptively difficult but is in fact a modified log cabin pattern that even beginners could start with. The complexity and drama is created by Kaffe Fassetts diagonal stripe fabric, and the use of contrasting colors and tones. The design is simple but dramatic, and the color combinations are beautiful.
It's a different way of looking at fabrics and the placement that creates the shape. The quilt is a stunner with Kaffe Fassets fabrics that expand your color sense and inspire to new heights. Clever use of a diagonal stripe creates a 'braid' framing the cabin blocks. Create a similar result using bright bold prints, or, if you have a hard time with colors, splash out on a Kaffe Fasset bundle. Coordinate a striped diagonal to complete the log.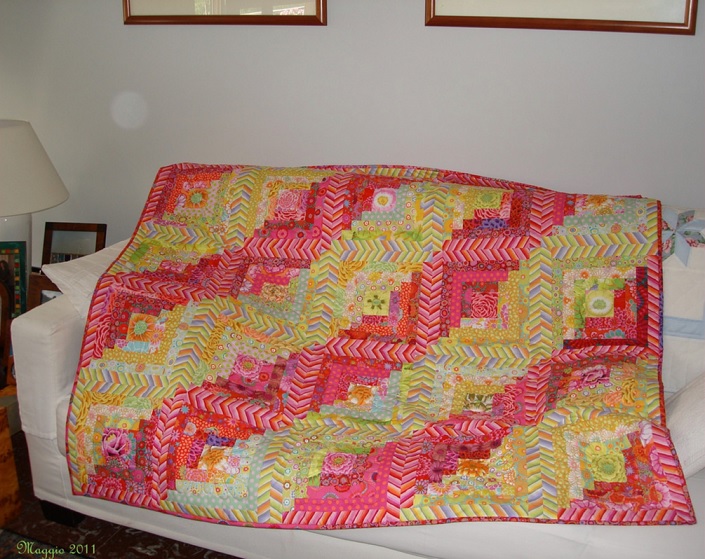 Seen On Pinterest
The Kaffe prints for this design feature bold blooms as the focal, fussy cut for the centre square, our favorite part! See more here about how Yolanda at Transplant To Quilt Crazy interchanged blooms for stunning results. The quilt will be stunning in any color of your choice, however the Kaffe Fassett Collectives do lend their beauty to a typical two tone log cabin. The pattern was designed around a Fasset fabric line back in 2009, and the exact stripe is hardly available. A substitute diagonal with the right tones should be fairly easy to find.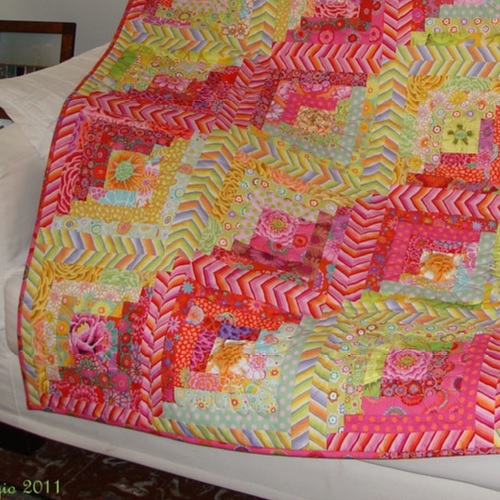 The feature quilt is Kaffe Fassetts Spring Log Cabin from his book Quilting Romance from way back in 2009, and some have mentioned finding a copy at the local library, however, heartbreaking to return the treasure. The book contains a tempting assortment of 20 projects, most of them pieced. While the exact fabrics mentioned in the book are not available, almost any of the Kaffe collections would be suitable. The shape and the bold colors of the fabric make them exciting to work with. Projects are so beautifully displayed even if you did not sew a single quilt from this book, leaving it on the coffee table is inspiring enough.
<!- google_ad_section_end ->