Quilts For Men And For Their Man Cave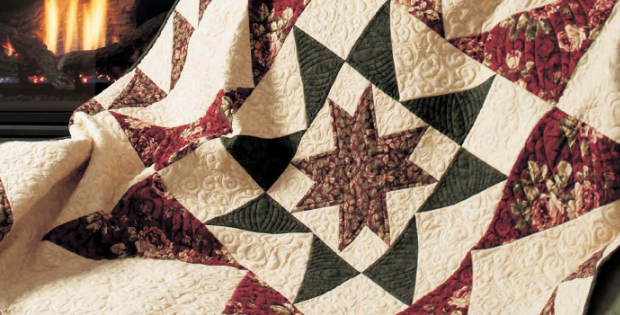 <!- google_ad_section_start -> |
Men Are Sure To Love These Quilts.
Although they're not likely to show it, men love to be warm and snuggly, but hardly under a quilt of tulips or sweet bunnies. More likely browns and neutrals with bold robust blocks of squares and rectangles. Civil war reproduction prints are great, and you can take almost any quilt pattern and make it in typical masculine colors, but a bit of style that is totally masculine… and your man will love it!
Make a personalised quilt by using a print that has something to do with what he loves doing, for example, this Tracks Along The Trail quilt. A cosy quilt flannel quilt for the outdoor enthusiast, where the fabrics feature bears, moose and woodsy design. For younger boys use baseball prints or fabric related to a sport he is interested in.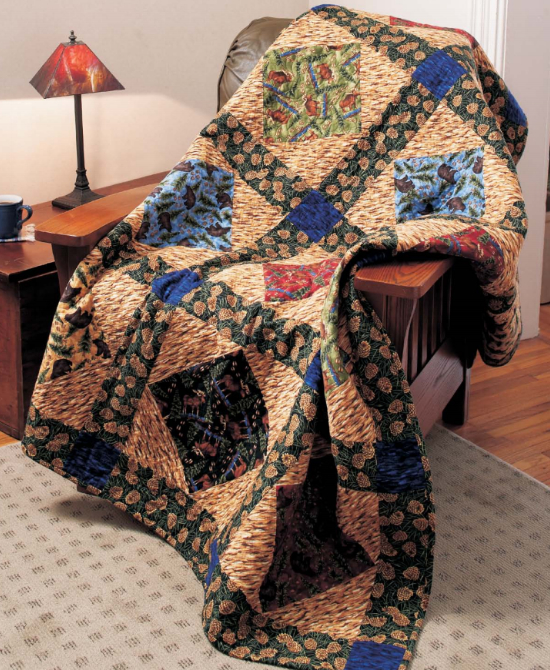 This Bonneville quilt can be made with earthy tone batiks, but for a younger guy who's just moving into his own apartment, bright and trendy colors such as Nike blue and white, with a red accent might be welcome. However those animal fabrics are well loved and never go out of date, and he'll be irresistibly cute wrapped up in jungle prints.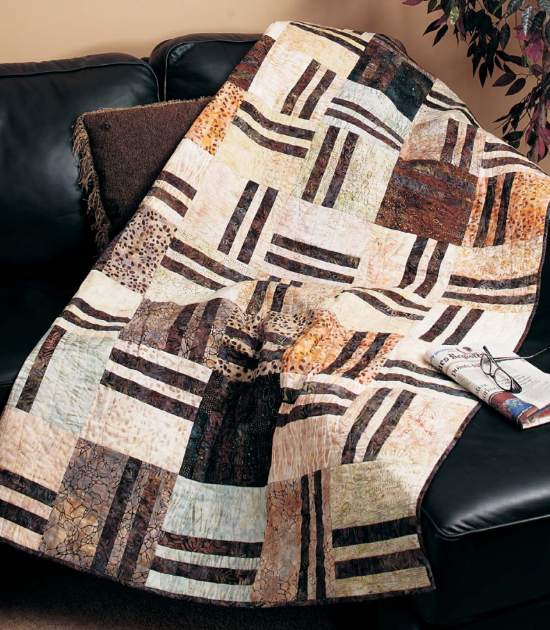 You don't have to be a man to love this One Block Star, although it really does have a masculine feel. Big block quilts like this one you can cut and sew in an afternoon. It's made of cozy flannel, perfect for wrapping up in on a cold winter day. It's soft and bold at the same time, without being feminine, and warm and inviting in a style for all seasons. Dive into your stash. You might not realize how many neutral fabrics you already have. He'll love that you that you created a quilt just for him.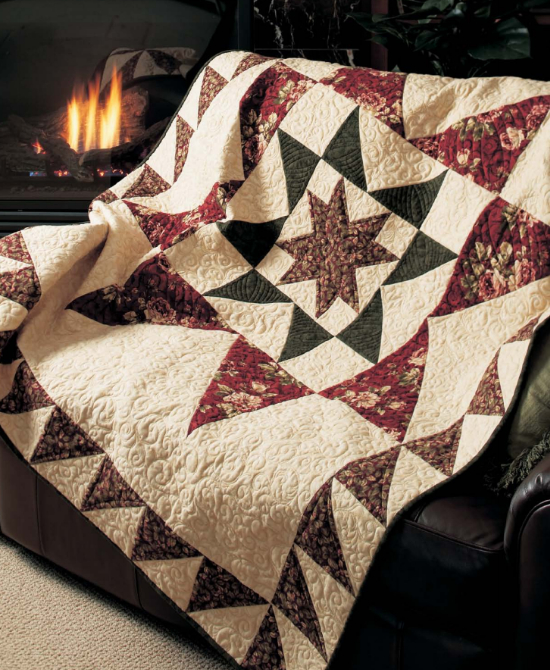 <!- google_ad_section_end ->