Rotary Cutter Coat Never Risk Your Hands Protect Your Rotary Blade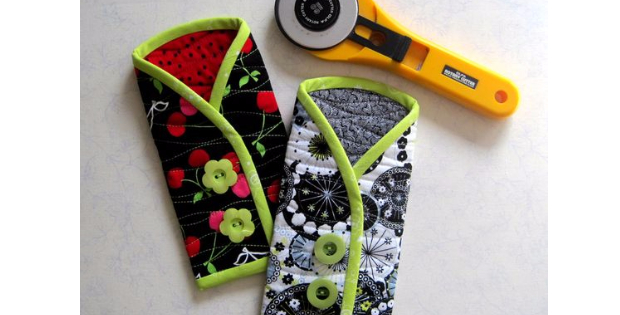 <!- google_ad_section_start -> |
A Coat For Your Rotary Cutter Cute and Easy To Make.
Keep your rotary cutter snug and warm with this quaint little coat pouch. A fun case to protect the blade and handle. The buttons serve no purpose but to look cute, turning an otherwise regular rotary case into a fun little coat. A great gift for any quilter and don't forget to make one for yourself.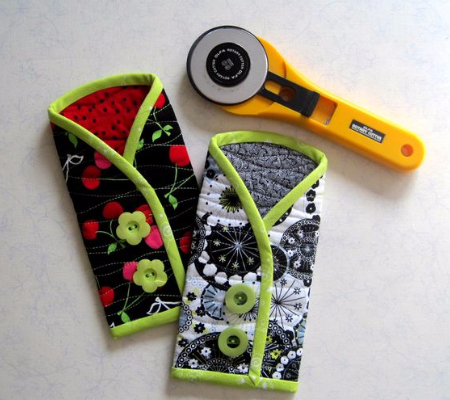 Use fabric scraps for this little project, the largest piece being 9 x 10 1/2″. You'll be needing two the same size, and the same size piece of batting. Simply cut the shape using the free pattern, and sandwich as directed. Then have some fun with a little free motion quilting. Quilt any motif you would like, or stitch straight lines at right angles to form a chevron design. 40-wt thread in a contrasting color is especially effective.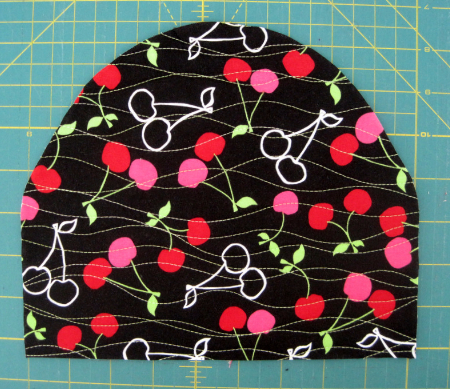 Find some bright and colorful prints, a couple of buttons from your collection and you'll have a coat within the hour, they're so easy to do. To make the binding use Steam-a-Seam 2. This double-stick fusible webbing is ideal for quick binding. The tape is sticky but light enough to position and re-position if need be, and goes around curved seams beautifully. It's the fastest binding technique around! Fold the sides in to make the jacket and choose your buttons!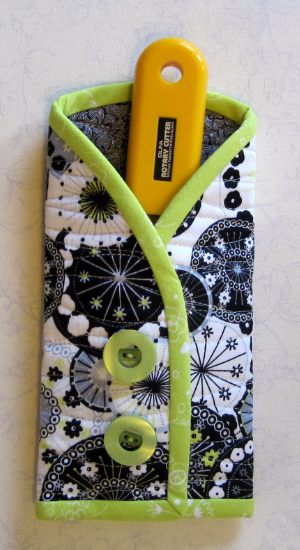 Follow the free tutorial including a template to download here. Included in the tutorial is that sneaky binding tip using Steam a Seam 2 strips.
<!- google_ad_section_end ->