Sew Quilt Squares Easier And Less Time Consuming With This Thread Saver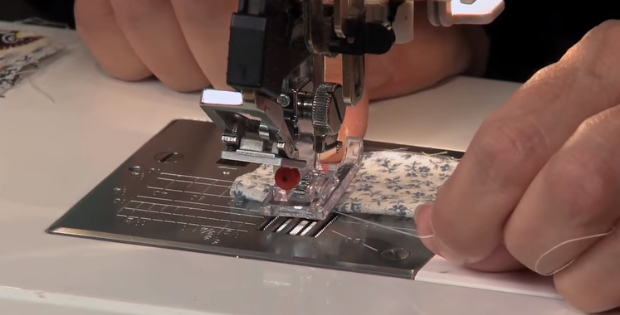 <!- google_ad_section_start -> |
Make A Simple Thread Saver Out Of A Small Piece Of Fabric.
Robin Sruoginis having the same challenges as most quilters and has come up with great simple problem solvers to help quilters save time and frustration. Robin shows us her neat idea to organize repetitive quilt squares for seaming and piecing. Then, learn how to make a simple thread saver out of a small piece of fabric to make sewing your quilt squares much easier.
Chain piecing is a huge time saver but using Robins method with a thread saver between stitching is ultra organised. While chain stitching has been around forever, Robin shares how to use a long 6″ x 24″ quilt ruler to hold all the squares in order so you can chain piece them in a quick and orderly fashion. Any length ruler will help. Put the squares right sides together and set them aside in a row on the ruler, with the seam to be sewn always at the top.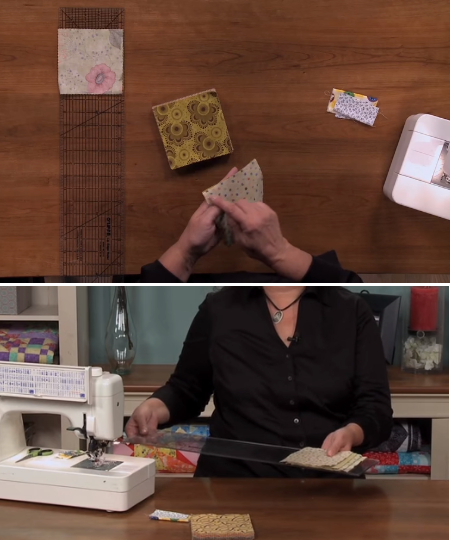 The ruler is stable and easy to move to the sewing machine to have right beside you to begin sewing. A huge time saver to grab and stitch. However often the thread pulls out, and it always happens when you're in a hurry. The next thing it makes that ugly little knot.
Use small pieces of left over jelly strips to make your thread savers, eliminating bird's nests at the beginning of piecing blocks. As a new quilter these tips are very helpful. Watch how Robin takes chain pieces the squares, and has eliminated the thread knotting frustration.
<!- google_ad_section_end ->