Sewing Machine Cover With Quaint Spool Blocks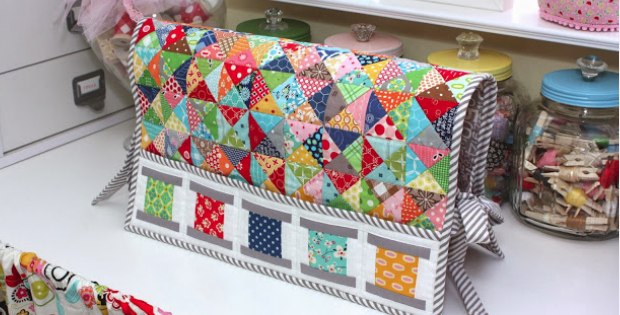 <!- google_ad_section_start -> |
Cute And Colorful Sewing Machine Cover, It Just Makes You Want To Sew.
Use bright fun colors for a cool clean look. The spool pockets on this quaint sewing machine cover are so inviting, you can't wait to put something in. Starting with the colorful quarter square triangle blocks, and the sheer delight of making the cutest spool blocks, this sewing room project has got to be the most fun one around. Use it as a mat, or a cover that fits a Featherweight and also a Bernina. You can add a row on the end in a flash to make it taller. The quaint spools on the front are cute little pockets to keep your sewing machine notions close at hand.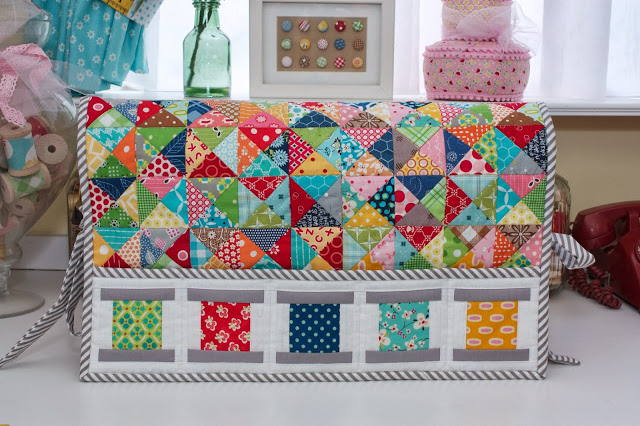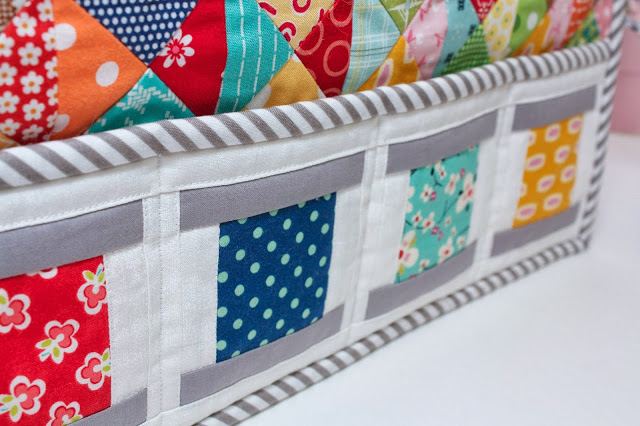 Tie it on the machine at the sides when using as a cover, and it's a perfect little traveller for every retreat. Lori Holts 'Quilty Fun' walks you through each step of making the spool blocks, and the quarter square triangle blocks. In no time you have a colorful cover that brightens up any sewing room. Its fun to make and not to mention that it makes you just want to sit down and start sewing something. It's the best scrap buster put to good use, and you won't stop at one. You may not be considering making one for a friend, however it won't stop there. She'll come right out and ask for one.
Start sorting those Vintage Picnic scraps, or similar. There are a myriad of prints that would be just right. The spool blocks are so easy to make, they could even be added to an existing regular machine cover, changing it from boring to a feature in the sewing room. Fabric scraps will do.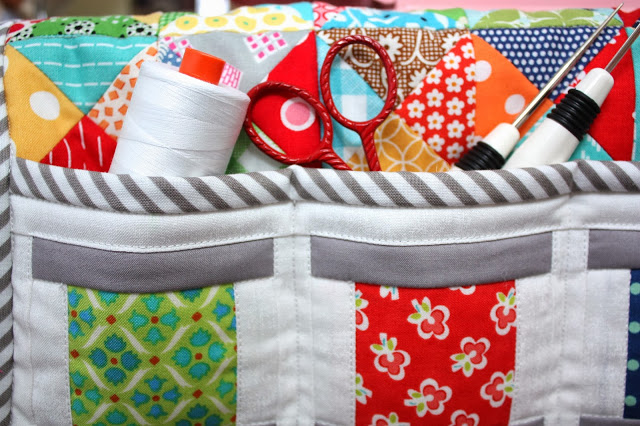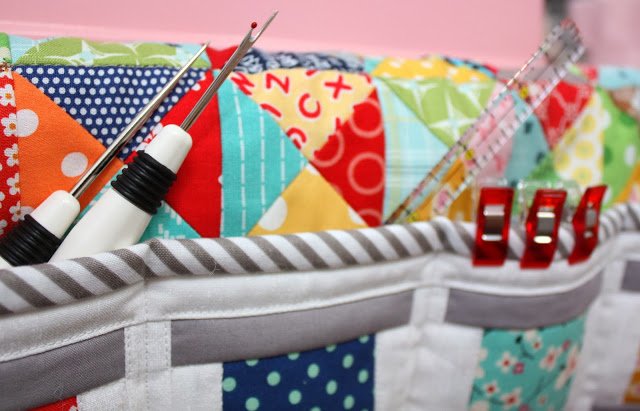 Most sewing machines come with a plastic dust cover… no fun at all. Lori's cover screams quilty fun and the moment you slip it over your machine, and tie the bows at the side, it gives your spirits a lift. It fits perfectly, and happens to be one of the nicest covers around. Fun to make and practical too. Use it as a mat, put notions in the spool pockets having everything within easy reach. The sewing machine runs quiet and working on the mat has a nice feel to it.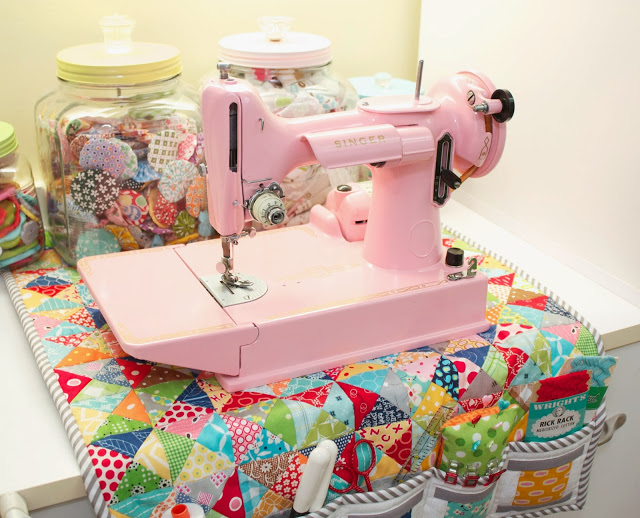 The pattern is from Lori's book Quilty Fun. Her book has 10 projects and is chock full with over 100 pages of projects, tips and inspiration to use all around your home, and full of colorful quilty treasures.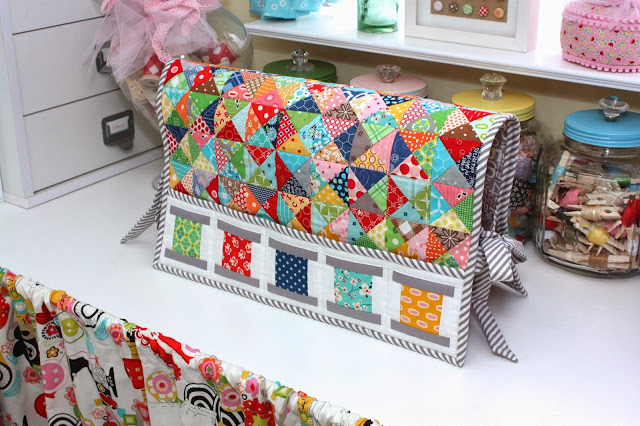 <!- google_ad_section_end ->