Striking Braid Quilts Much Easier Starting With The Center Square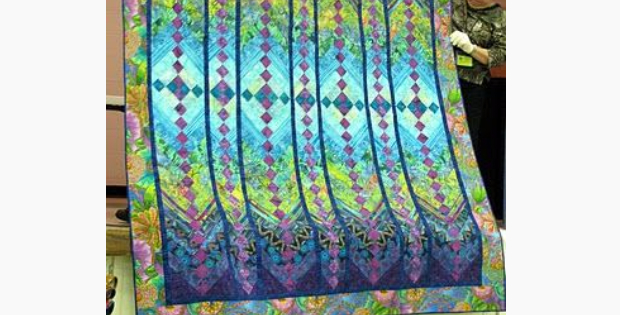 <!- google_ad_section_start -> |
Try These French Braid Quilts For Dramatic Results.
A braid quilt that begins with a center square and builds out with a braid going both ways becomes really striking. Start with a simple fabric selection and turn your fabric into a unique quilt. Get dramatic results using 12 colors and a sophisticated palette that is surprisingly easy to follow. Using contrasting colors, accents and different values, the results are stunning.
Braid a variety of fabrics using color flow. Choose a range of about 12 graduated fabrics ranging from dark to light which provides a great excuse to add to your fabric stash. Use super easy piecing to graduate colors for a fast result and an almost endless variety of dramatic results.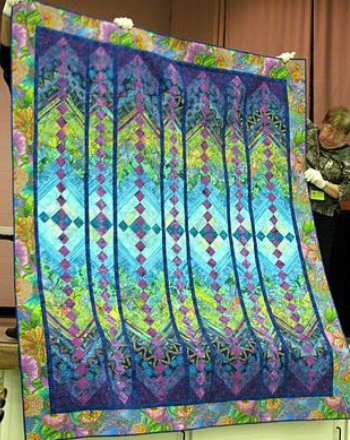 This technique can be used to make almost any project. Assemble your materials to make your project any size you wish, from wall hanging to bed size. After you've done just one braid you can whip up almost anything. Use 12 or 13 different fabrics to get the gradiated color variation, or play around using 3 or 4 different fabrics, using the center square as the theme fabric. The result is just as effective.
Make a striking table runner a feature piece on your table. Four fabrics to get started. Decide on your center square that has three or four colors in the print. Then add three or four colors from light to dark to build out the braid. It's fun to pick your favorite colors, start playing around with 2 1/2″ strips, and watch it come to life!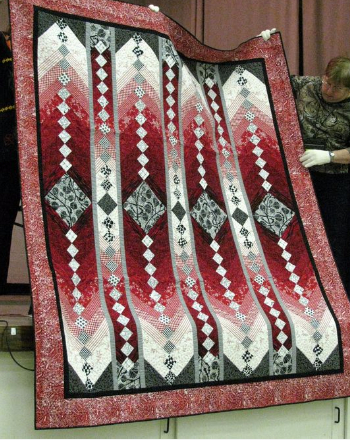 Jane Hardy's book French Braid Quilts: 14 Quick Quilts With Dramatic Results, offers so many options for customizing a very simple cutting and assembly technique. If not experiencd with braiding, buy the paper back edition since there will be a lot flipping back and fourth of pages to get the technique. Not too easy using the kindle edition. Use the simple chart at the back of the book for cutomizing your project size.
<!- google_ad_section_end ->