Take Wing Paper Pieced Butterfly Is Dazzling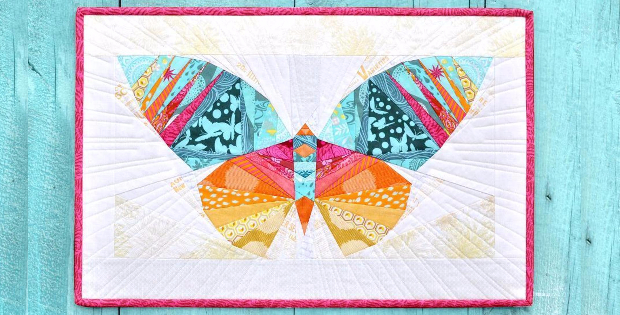 <!- google_ad_section_start -> |
Paper Pieced Butterfly To Make.
Butterflies have the freedom to fly everywhere. Gentle and peaceful, a gift of nature to a flower garden. They also have perfect and incredible mixing of colors that you can re-create using paper piecing and prints as beautiful as butterfly wings.
The pieced butterfly provides the infinite flexibilty of colors but it also requires a lot of fabric. Creating the gradient requires at least 13 different fabrics including basics to add some good blenders into your project. However most of the butterfly requires small pieces of fabric, so it's easy to pull from scraps or charm pack leftovers. Use a focal fabric as inspiration. The large triangle of the top wing lends itself perfectly to a great fussy cut focal image.
Make your own butterfly mini quilt. Rach H from Family Ever After thought she could never make anything like this! But… falling in love gives you butterflies, and this is hers…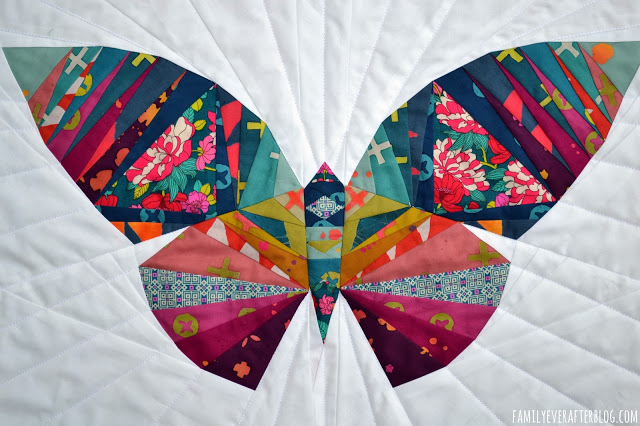 With foundation paper piecing, you sew through paper, following a pattern, which helps the fabric to be sewn very precisely. Basic printer paper can be used for paper piecing, however Carol Doaks Foundation Paper is really thin, so it's easy to sew through and easy to remove.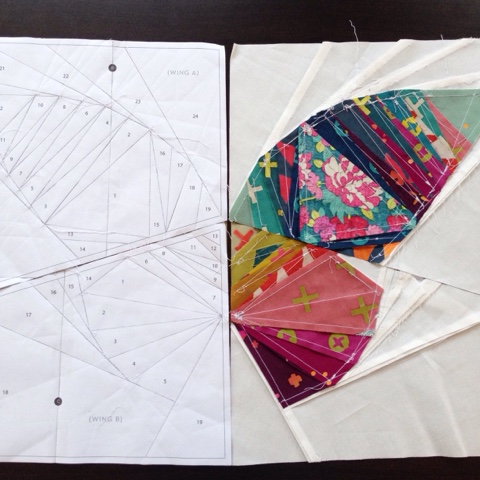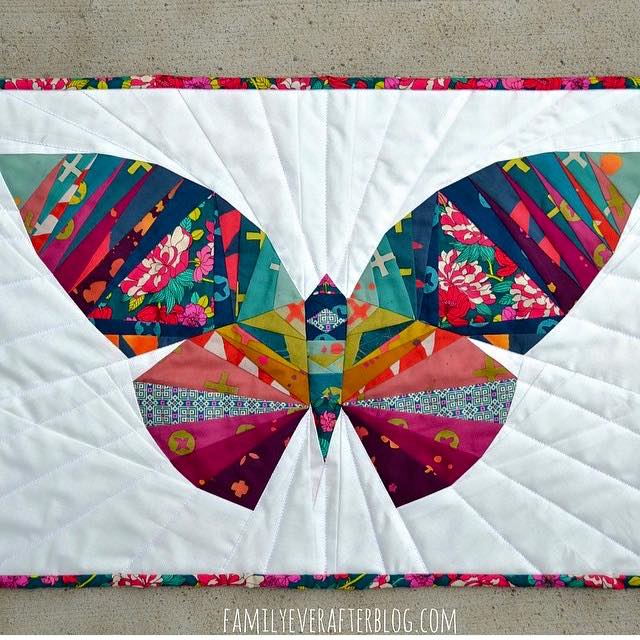 If you don't have as many fabrics to work with, and want the sewing to go faster, it is possible to achieve gradiation by carrying some fabrics across two or three sections in the bottom wing.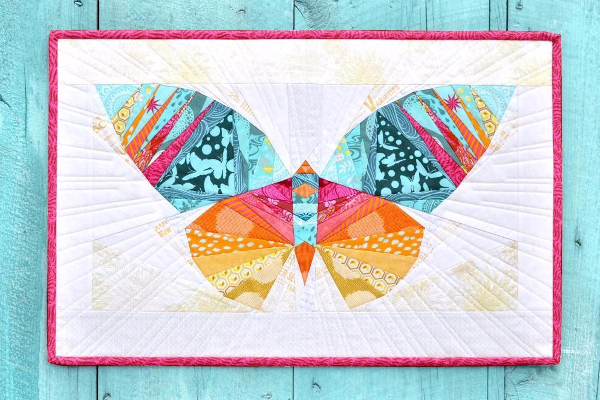 Lillyella's 'Take Wing' pattern also offers additional ways to go about choosing and auditioning your fabrics, as well as how to get good symmetry between wings. When fussy cutting remember that the two wings are mirror images of each other so flip the template piece over when cutting the second wing. Find yourself gravitating towards butterfly color gradients, while playfully arranging fabrics or using a box of colored pencils as a pre plan to get an idea of your flow of texture. There's is also a superb tutorial on designing your layout and selecting your fabrics. There are a lot of pieces and so many possibilities!
<!- google_ad_section_end ->