The Entire Skill Of Machine Quilting Using A Walking Foot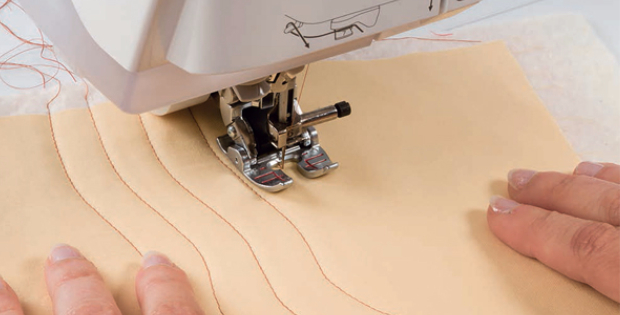 <!- google_ad_section_start -> |
Pat Sloans Machine Quilting Using A Walking Foot.
Use this simple technique to do your own machine quilting. If your sewing machine came with a walking foot you have another awesome option to use a walking-foot quilting! The idea is to start simple and try a couple of small projects. Quilting with a walking foot is the perfect place to start building your machine-quilting skills. You may have given up doing your own quilting and the reason for awful results is simply using the wrong presser foot.
It's awesome to complete your project yourself by finishing with the quilting just the way you want it and without having to send it out. Most sewing machines come with an even-feed presser foot called a walking foot. Some machines even have a feed system that feeds evenly which you may not have discovered yet. Once you know how, a whole new world opens up to your quilting.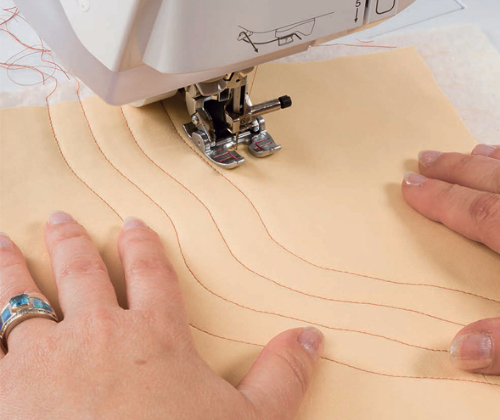 A walking foot glides over a thick quilt sandwich, feeding evenly through your machine so you don't create puckers and pleats as you quilt the top, batting, and backing layers together. Once introduced to the walking foot, you will  love the effects you get from straight lines as well as decorative stitches.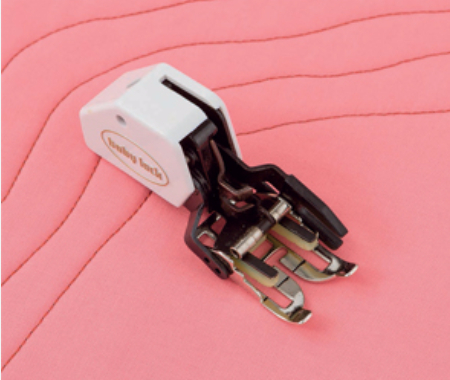 It's exciting to add texture and interest to your quilt. Using a regular presser foot you would have noticed that the top fabric bunches and pulls, enough to put you off forever. It's soul destroying to see a beautiful quilt project… colors match, design great… and the whole thing becomes a mess because of the puckering. It's a total turn about once you put on the walking foot.
Walking Foot Available Here. Works really well.
Babylock Walking Foot Available Here.
Watch how easily Pat does her machine quilting using the walking foot. It's the most inspiring introduction to machine quilting that I've seen.
Pat Sloan has a new book out called 'Pat Sloan's Teach Me To Machine Quilt". The book covers learning the basics of walking foot and free motion quilting. It's the nicest one around and covers all the skills of machine quilting. Beginner quilters will be confidently quilting in no time, and experienced stitchers will discover the joy of finishing their quilts themselves.
<!- google_ad_section_end ->