The Fun Way To Make A Fan Quilt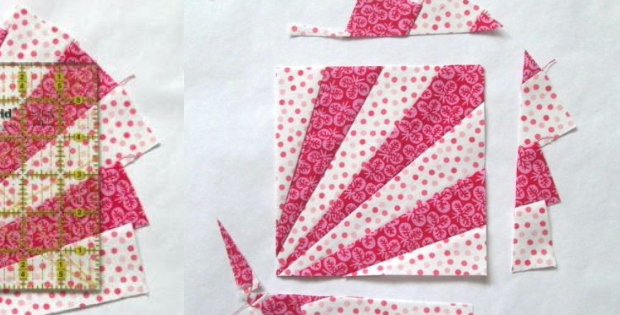 <!- google_ad_section_start -> |
Use These Clever Blocks To Make A Ferris Wheel Fan Quilt.
If you're looking for a busy fun summer quilt this easy fan block makes up the most dazzling designs. It makes me think of a fun beach with twirly striped beach umbrellas, or a colorful fun fare. Using strips of fabric cut these colorful fan blocks and put them together to create a whirring ferris wheel.
Use up strips of fabric in solids, stripes or print to make up these 8.5″ fan blocks. If you don't want to bother with paper piecing or fabric foundation this is the fun way to create these fans. These fans are pieced "by-eye." Once you get the hang of it you'll find uses for these clever blocks in lots of quilts.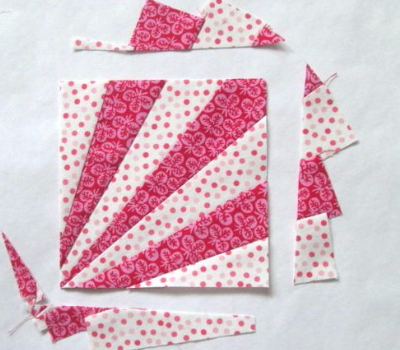 Use striped fabric to create the effect of a wheel to make an eye catching wall hanging, or table topper. Each block measures 8.5″ and by putting four together to create your dazzling design, the finished project could be around sixteen or seventeen inches square. For a quick kitchen makeover use these blocks to make a mat to put under kitchen coffee mugs and sugar bowl with a sprig of fresh flowers from the garden.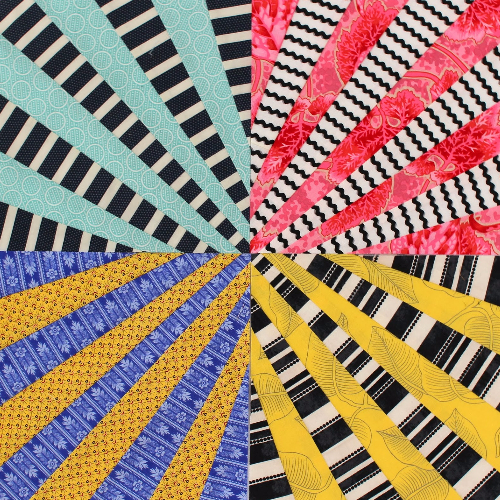 Use any colors from scraps. Use two colors only and piece the fans by eye, creating this design that sparks with color. Light and dark are especially effective like this pink and red combination.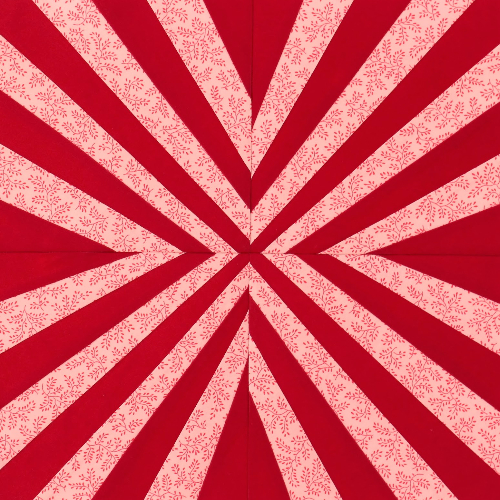 This quilt is a fun scrap quilt to make, and really packs a punch. Once you get the hang of it you'll love creating these fans without the fuss of paper piecing. Use the blocks in all sorts of quilt projects.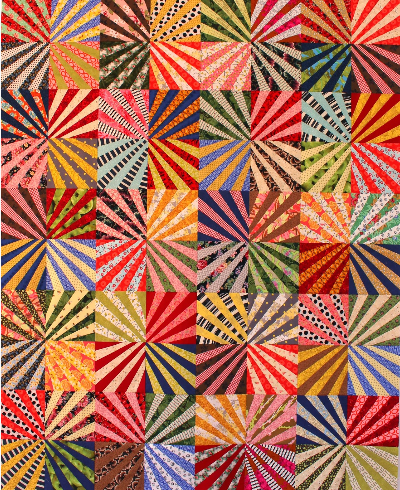 The ferris Wheel quilt pattern is available for purchase for a quilt size 65″ x 81.
<!- google_ad_section_end ->