The Most Beautiful Six Point Dresden Stars Ever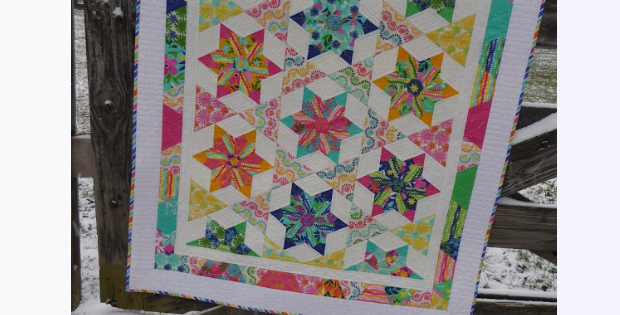 <!- google_ad_section_start -> |
Six Point Star Quilt The Best Of Both Dresden Beauty and Striking Stars.
These block are a combination of a piercing six point star with the formation of a Dresden plate in the middle. The block is from a vintage mid 1900's block, yet it is anything but outdated. The design is not often seen, yet it's a stunner, and surpisingly easy to make. It's an interesting variation and a fun block to use a batik flower fabric, and without the help of a good pattern it might be quite a challenge to figure out how to piece it.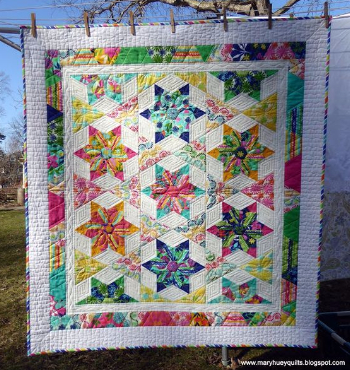 Everything about this Dresden Star just gleams, the pattern, the colors, the setting. Florals batiks are amazing for the Dresdens, but a flowery middle might become to busy since there's so much else going on. Notice Mary Huey used solids in the some of the centers, and the Dresden middles with prints were of a large print. White was used for the borders simply because there wasn't enough fabric, and ended looking so fresh and crisp, playing up the scrappy border.
Even though working from her pattern, Mary Huey suggests experimenting with the blocks and have fun with colors and settings. See the blocks below to get an idea of how you can change in the blocks.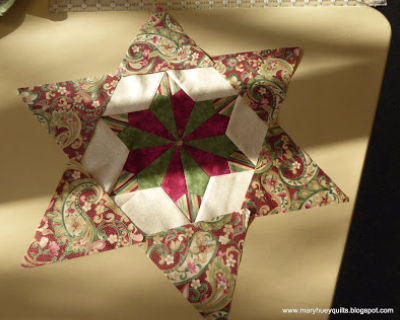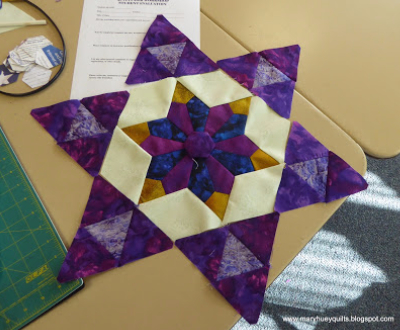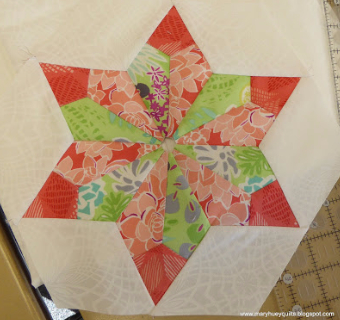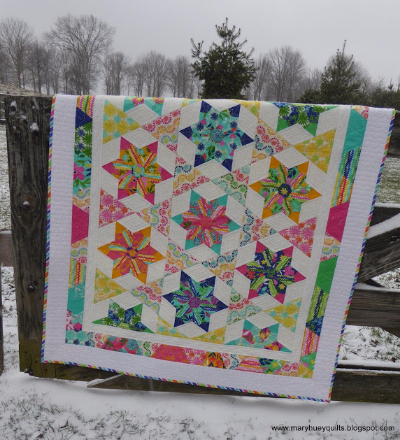 See more ideas here and the basic use of the Marti Michell's Multi-size Kite Ruler and more on the paper piecing. Then the formation of the star and how Mary completes the block.
<!- google_ad_section_end ->