The Prettiest Watercolor Heart Quilt To Put On Display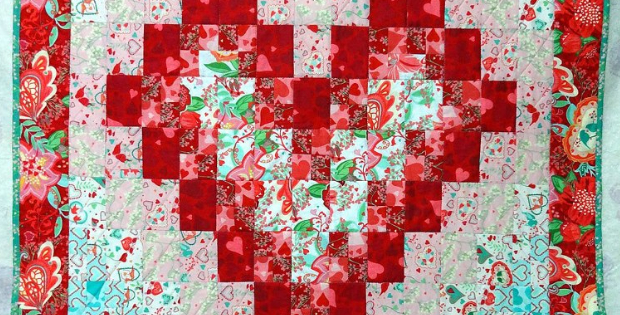 <!- google_ad_section_start -> |
A Watercolor Heart Wall Hanging Is Timeless.
It's Valentines and the nicest time to celebrate with quilts and quilting projects that honor the season of love. However you may still be looking for something a little more special. This stunning Watercolor heart wall hanging is the perfect way to put Valentines on display that will win everyones hearts.
This watercolor is truly a scrapbuster. To get started, begin sorting through scraps to find florals, and more florals, all sizes of prints. Some closely spaced and no background showing, and others with background showing, and some less dense florals. Add paisleys and swirl prints. A hug variety of floral fabrics of varying intensity and scale. The designer Stephanie Sims provides a great guideline in the list of required fabrics in her pattern 'Smitten'.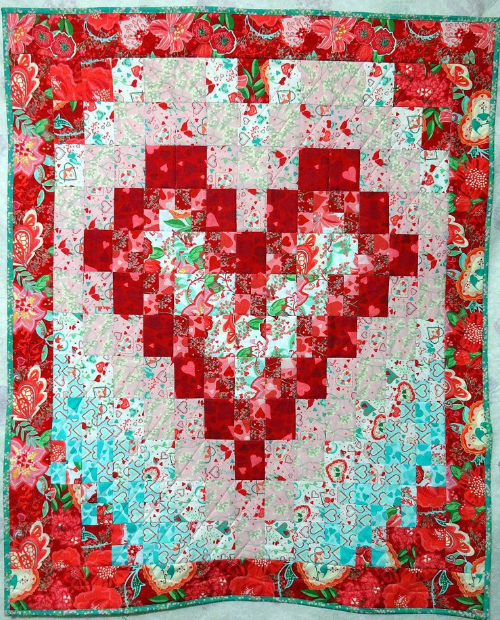 Norma Braden 24 Blocks
Norma Braden's watercolor heart quilt featured on
24 Blocks
. Her selection and placement of fabric blocks, with the red and calm green of the flowers and the soft aqua blue of tumbling hearts frames the heart with a soft contrast. Norma used 'Smitten' and resized it from 71″ x 85″ to wall-hanging size, 32″x39″.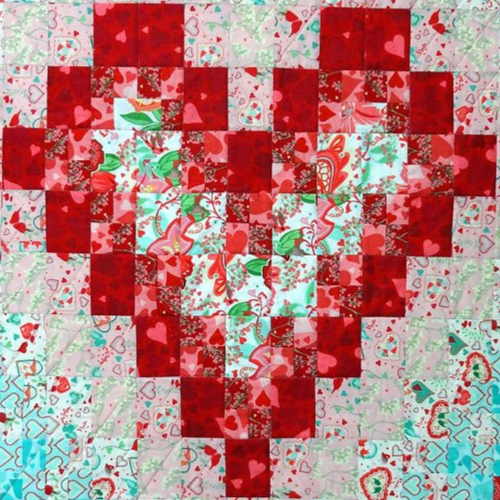 Follow the guide on fabric cuts and placements to get the right effect. It's easier than you might think, in that it is all squares. Postition squares into rectangles and blocks, and sew the rows together. Refer to the diagram and color photo to quickly figure out color and print placement.
When placing the quilt its much easier to see it develop on a design wall, available here. Or you could use a a piece of white fleece taped to the wall of about least 36″ x 45. Mark a 4″ grid with a permanent marker (test a small corner first). The grid provides a framework on which to build your design. Choose your prints, working out which ones work well to achieve the right effect. You could even place by just counting the blocks.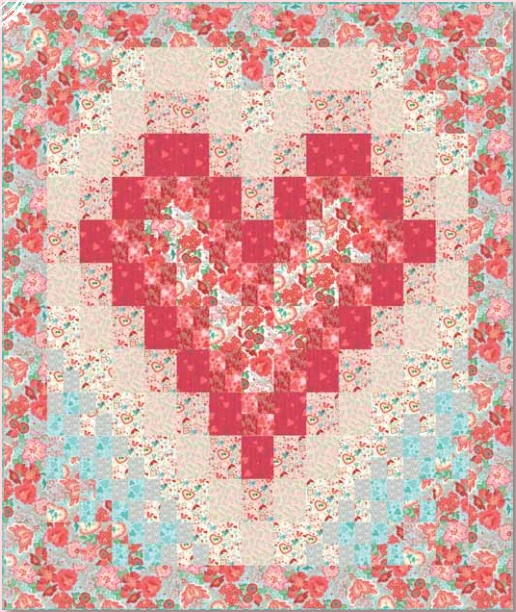 If wanting to try easy-to-follow exercises for planning your quilt and using color to create a watercolor effect, Pat Maixner Margaret and Donna Ingram Slusser released their book "Watercolor Quilts" way back in 1993, and is still available for purchase. Or check for a copy at your local library. The book is a gem of knowledge, and a good addition to any quilters library, even if to simply view the projects!
Happy Valentines!
<!- google_ad_section_end ->